If your student has tested positive for COVID-19, your student will need to remain in isolation away from others for 10 days starting on the day that the first symptom appeared.

If your student is a close contact of a person who tested positive for COVID-19, they will need to remain in quarantine for 14 days from the day of last exposure.

In order to have the absences excused, please send in a copy of the positive test result or a doctor's note with the dates of the absences. Until a medical note is received, all absences will be considered parent notes.

Send all excuses to either me at jslawniczak@madisoncity.k12.al.us or to the attendance office at jchsattendance@madisoncity.k12.al.us

Close contact: (as of August 3, 2021)

If all students are masked, a close contact is anyone within 3 feet of a positive COVID case.

If students are unmasked, a close contact is anyone within 6 feet of a positive COVID case.

Close contacts do NOT have to quarantine as long as they remain asymptomatic and are either fully vaccinated or have had COVID within the last 90 days.
ADPH Back to school toolkit

If you would like to view the toolkit, you can download from the Alabama Department of Public Health Website. Our district uses their guidelines when making decisions at the school system level.

ADPH K-12 toolkit (revised 7/30/2021)

Medications for the new school year:

1. Prescription medication need to have a Parent/Provider Authorization (PPA) form filled out by a physician.

2. Over the counter medications have to be in an unopened, unexpired container. A PPA will be filled out when the medication is brought in.

** Only acetaminophen, ibuprofen, dramamine, and benadryl can be kept in the clinic without a doctor's authorization.

3. All medication has to be brought in by a parent/guardian.

4. Students are NOT allowed to carry medication on them. Emergency medication (inhalers, epipens, etc.) can be carried by a student if the physician authorizes it. A PPA needs to be filed in the nurse's clinic.

5. All forms can be found below.

Health services forms

Medication forms available here.
District Nurse's News
Attention Parents of New Students: Your child(ren)'s REGISTRATION is NOT COMPLETE until you bring A HARD COPY of the Certificate of Immunization (COI) to the school. Uploading a copy is NOT sufficient! We do not print COI from ImmPRINT. You must get the COI from your child's doctor, clinic, or health department.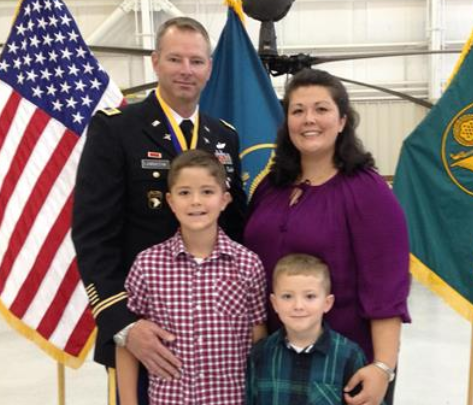 Phone: 256-216-5313 x95260
Email:
Degrees and Certifications:
B.S. Comprehensive Mathematics Education B.S. Nursing
June Lawniczak, RN BSN

Here are a few tips for this school year:

- Students are always welcome in the clinic.

- Feminine products and band aids are available in the clinic.

- If I am sending a student home, I will call the parent or guardian.

- If I cannot reach you, I will leave a message.

- Students cannot carry medication with them. If you would like to leave an unopened, over-the-counter medication with me, just come in anytime and we can fill out the proper paperwork.

- All prescription medication need to have paperwork signed by a physician.

I can't wait for this school year to start. If you have any questions, please feel free to contact me.

Let's have a great year, and Go Jets!