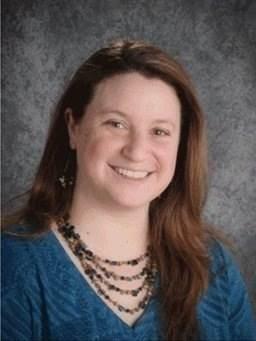 Phone:
Email:
Degrees and Certifications:
Tammy Simons

I am originally from Atlanta, GA. My husband and I met while playing in the band at Georgia Tech (Go Jackets!). We lived in various parts of North Carolina for 12 years and moved to Madison, Alabama in 2013. I have a son and daughter and cats who keep me busy outside of school. When I'm not teaching, I like to read, watch movies, play soccer, and go to football games.

From 1995 to 2001 I taught astronomy and tutored physics and math at Georgia State University in Atlanta. I designed and taught labs for introductory astronomy classes for both undergraduate and graduate classes as well as conducting and publishing my own astronomy research through Cerro Tololo Inter-American Obeservatory in Chile, and Kitt Peak National Observatory in Tucson, AZ.

In 1999 I was honored to have a chance to study stellar astrophysics at the Vatican Observatory in Castel Gandolfo, Italy.

From 2001 to 2013 I taught in North Carolina (Charlotte and Greensboro). I have had the joy of teaching chemistry, astronomy, algebra, and all levels of physics - both at the high school (including Advanced Placement and International Baccalaureate) and collegiate levels at High Point University. Summers, and when I was not teaching at HPU, I worked with NASA's Educator Institute developing lessons for teachers, I served on the Educatory Advisory Board for Discovery Place museum in Charlotte, NC for 4 years, and was a Piedmont Natural Gas STEM Fellow with TIMCO Aerosystems where I shadowed engineers and designers and developed lessons for middle and high school students to cultivate the skills needed for these professions. I developed district-wide assessments for Physics, Physical Science, and Chemistry both for Charlotte-Mecklenburg Schools and Guilford County Schools. I was also an Internal Assessment grader for the International Baccalaureate Programme where I assessed physics lab reports submitted from around the world.

In 2013 I joined the JC Faculty where I have taught chemistry, astronomy, and all levels of physics. From 2013 - 2017 I coached the JC Color Guard and Winter Guard teams. In 2015 I worked with the US Space and Rocket Center to develop an educator-experience for Aviation Challenge and I participated in the educator group for Space Camp. I have also worked with a variety of STEM outreach programs around the Madison/Huntsville area through NASA, Jacobs Engineering, UAH, and Drake State Community College.

While I was in high school and college I participated with marching and symphonic bands which lead me to joining the Atlanta Olympic Band. I performed in the opening and closing ceremonies at the 1996 Olympic Games as well as other public events around the country. From 2000 - 2010 I served on the board for the Georgia Tech Band Alumni Association.

Starting in 2016 I began working with College Board to score AP Physics exams. In 2021 I became a consultant with A+ College Ready developing a curriculum for AP Physics C (calculus-based physics) to assist teachers throughout the state of Alabama begin this course option at their schools.

I am also active in the Alabama state chapter of the American Association of Physics Teachers (AAPT). I completed serving my second term as President of the state chapter and hosted the state meeting in the spring of 2018 and 2022.

I have sponsored and worked with a variety of clubs and student groups over the years including band, color guard, winter guard, astronomy, Science National Honor Society, Technology Student Association, Chess, Beta Club, and Interact. I have coached soccer, color guard, and winter guard.

I am #ProudToBeAJet!