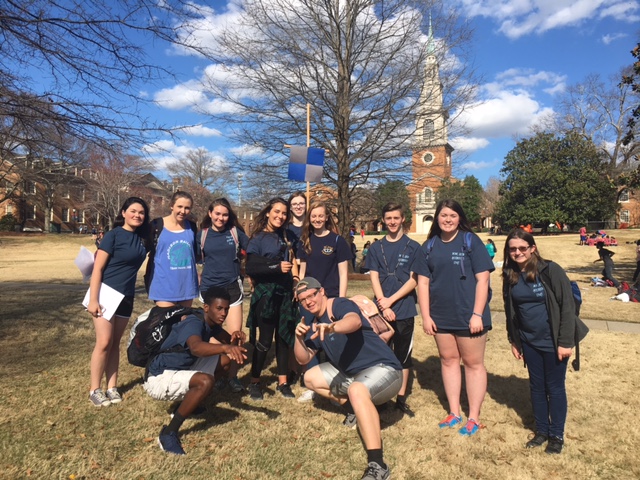 Latin Club this year at JC will carry on virtually!

We have THREE students on the state board for the Alabama Junior Classical League this year who have been working hard with the other officers to plan virtual activities for us this year. They are about to launch a tiktok challenge, and we are planning on a virtual Fall Forum with the University of Alabama Tuscaloosa in November with more things to come afterwards.

We will hold virtual meetings at least once a month after school on WebEx and also utilize GroupMe and Schoology Groups to post information. I will be sending out information to Latin classes and existing club members soon with information about those platforms - please reach out to me if you have any questions about joining!

Dues for Latin Club will consist of monies needed to be collected to register with the state and national organizations. We usually create a Latin Club shirt based on the convention theme each year, which is optional at an additional cost. Due to the school schedule this year, we will not have our usual Latin Club Lunch in the spring.
National Junior Classical League Website

As members of the JCHS Latin Club, dues are paid to the national and state Classical organizations - the NJCL - National Junior Classical League - and AJCL - Alabama Junior Classical League.

The NJCL is the national organization for students of the Classics - Latin and Greek language, history, and culture. The NJCL runs a national convention each year, is the main sponsor of Latin Honor Society, and they run the National Latin Exam, which we usually give in the spring at JC - plus they do many other things!

The AJCL (Alabama Junior Classical League) has strived the past couple years to create the atmosphere and activities of the National Latin Convention at home at our annual Alabama Latin Convention. We have had students from our Latin Club attend national convention and apply to scholarships through the NJCL due to high National Latin Exam scores.

Please feel free to go to the NJCL website and take a look around!
If you are interested in joining Latin Club, please contact me at ashratter@madisoncity.k12.al.us

We have an active GroupMe account that we post announcements in, and this year we will start a Schoology group page for forms, announcements, and discussions.