Society of Women Engineers


SWE is a National Organization that supports and encourages young women in Engineering and STEM. Our JCHS chapter focuses on local service projects that promote young girls in engineering.

If you're interested or have any questions contact our sponsor Mrs. Haleigh Morris (hcmorris@madisoncity.k12.al.us) or our current President Lily Ross (lilliangr@madisoncity.k12.al.us).

We are currently electing officers for President, Vice President, and Secretary/Treasurer Roles! Please see candidates below and if you are interested in running for office, email an application with your resume, a brief introduction paragraph, and a get-to-know-you video to Mrs. Morris at the above email address. Voting will take place at the next SWE meeting.
My name is Emma Langford and I am running for the Society of
Women Engineers President. I am currently a 16-year-old junior on the
JCHS tennis team. I am also in the engineering academy and hoping to
pursue a career in STEM. I am very passionate about what SWE is trying
to accomplish. I believe that there should be more women in the STEM
fields to achieve a greater sense of equality in the world. SWE shows all
women that they control their future and I want to be a part of that
message.
Hi, I'm Grace, and I'm running for vice president this year! As a selected participant of UAH SWE- and American Association of University Women (AAUW)- sponsored programs like Girls Engaged in Math and Science (GEMS-U) and Tech Trek, I have many ideas for future projects. I'd also like to expand our outreach and encourage SWE membership at JC. With my experience as president of the LMS Technology Student Association (TSA) chapter, president of the student council, and the current freshman class president of the SGA, I am prepared to organize events and assist the SWE president. I look forward to a great year in the SWEsterhood! Thanks!!
My name is Alana Sperling, I am currently a junior at James Clemens High School. I am running for the position of secretary/treasurer. I am a current member of the James Clemens tennis team, the youth choir at Asbury United Methodist Church (AUMC), the AUMC youth group, the First Bible Church mid-week bible study, and I work as a hostess at the Sonic Drive-in restaurant on County Line Rd. I am a woman of action, a motivated leader and problem solver with strong organization and Efficiency skills. I am outgoing, open-minded and dedicated. Three words that best describe me are hardworking, honest and dependable. When given a task to complete I always work my hardest to complete the task to the best of my abilities, and I'm honest about my work. In every situation being honest is very important and always the right thing to do. I'm dependable and always keep up with my workload when working with or for somebody. I don't want to let others or myself down. My motto is, if I'm not going to put in 100% effort, why am I even doing it? My goal as an officer in SWE is that I will serve the members of this club well, maintain the standards of the office, and improve the quality of the club and our community through my service. When needed I will help lead our club to be a catalyst for change. Thank you and vote Alana Sperling for Secretary/Treasurer!!
My name is Madhu Balaji and I am a freshman running for the treasurer and secretary position. This summer I participated in ProjectCSGirls, a competition for girls around the nation and was a national finalist. In my project I built an EEG based prosthetic arm. In the past few years I have developed many projects to help the society just like this one. Using machine learning I used an algorithm to predict heart disease and I have found preventive measures that people can take to prevent vehicular hyperthermia. I strongly believe that women can make a difference in the world and want to help eliminate the gender gap in engineering. I enjoy giving back to the community, so I am currently the JC coach for the Millcreek and Heritage Chess Teams and I'm also a coach for Beast Academy(math). I have plenty of leadership experience. I was in student council for the past two years at Liberty and I was the vice president of science olympiad last year. This year I am the secretary of the chess team and a part of SGA. I am an organized, hardworking, and ambitious individual that will always give a 100% effort in order to make all of our events run smoothly. If I am elected for treasurer I assure you that I will do my job well and exceed the expectations. Vote for me, Madhu Balaji, for treasurer and secretary!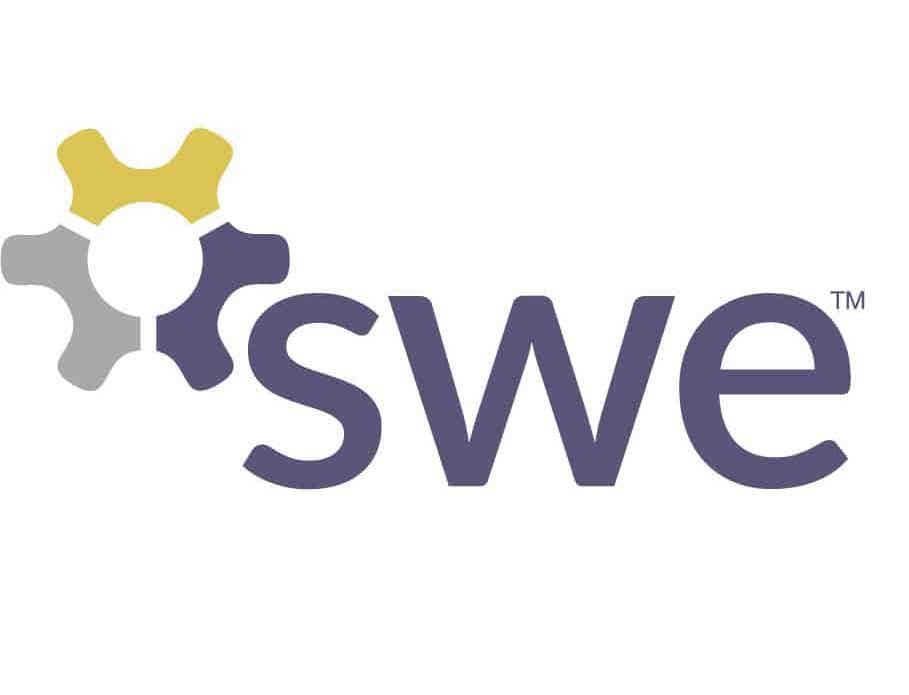 There are no upcoming events to display.
SWE Get To Know You Survey

We'd love to get to know you! Fill out this survey if you are interested in joining SWE.