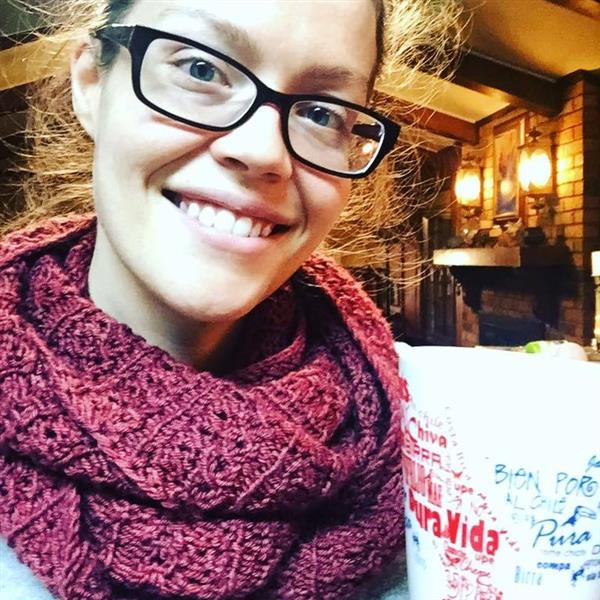 Phone: 2562165313
Email:
Degrees and Certifications:
B.A. Spanish Language (UAH, 2009) M.Ed. Secondary Spanish Ed (Auburn, 2015) Class A Certification (secondary teaching)
Señora Crouch

¡Hola! Soy la Señora Crouch. I live with my husband and our two little kids in Huntsville. I graduated high school from Hazel Green, and then did my undergrad in Spanish at UAH and my Masters of Education at Auburn University in Spanish Education.

I've taught all ages and in many different places, like Colombia (ESL), Tennessee (ESL & Spanish), and Decatur (Spanish & French). I began teaching Spanish at JC in 2013.

We focus most on real-world language situations & skills! We explore many cultures & subcultures in Spanish-speaking countries with diverse media & materials! My goal for you is to feel linguistically confident and culturally aware to communicate in real-world situations with Spanish-speakers in Spanish-speaking countries.

Travel is one of my main loves. I'd love for you to feel the same way about travel and feel inspired by this class to explore Spanish-speaking countries and cultures too!
Fall 2020 Schedule:

Block 1 - Spanish 2

Block 2 - Planning

Block 3 - Spanish 2

Block 4 - Spanish 2

Spring 2021 Schedule:

Block 1 - Spanish 3

Block 2 - Planning

Block 3 - Spanish 2

Block 4 - Spanish 4 & 5 (combined but separate content)
Student Office Time - Refuel / Wednesdays Only

Students who need to ask a question, get help or tutoring, are assigned Jet Lag (mandatory tutoring), or need to make up a test or other task will attend Student Office Time during Refuel on Wednesdays only during the 2021-2022 school year.