Who We Are: We are an organization of 6th, 7th and 8th graders who are working to raise awareness of incoming and departing students in order to meet their critical needs within Liberty Middle School.

S2S focuses on five core values:

LEADERSHIP: being a role model, welcoming new students, and strengthening our program for the future
SERVICE: giving back to our school, community, and world
FINDING THE WAY: helping new students understand the behaviors, beliefs, and characteristics of our school campus, school culture, and community
ACADEMICS: encouraging educational achievement, informing new students regarding Liberty's unique educational requirements, and providing resources to promote academic success
RELATIONSHIPS: 100% acceptance of all, helping new students discover where they belong at LMS, and helping new students to make connections to others with similar values and interests

What We Do: We help students transition into Liberty with student-led tours, lunches, and other social events.

When We Meet: the last Monday morning of the month before school at 7:40 in the Media Center

Where We Meet: Media Center

Cost: $41 for t-shirts

Want to be a member? Complete an application under "forms" and return to Nurse Tunstill in the front office at LMS or to Mrs. Mingus in green pod, room 119.

Questions? Nurse Tunstill, bjtunstill@madisoncity.k12.al.us or Mrs. Mingus (green pod, room 119) acmingus@madisoncity.k12.al.us
LMS S2S raised over $1200 to donate to Birmingham Children's Hospital in honor of our Russellman
September 2023 bingo with our friends at Tut Fann State Veterans Home! So much fun!!!
Congratulations to our 2023 MCEC S2S Middle School Team of the Year!
MCEC Global Summit in Washington, DC! - July 2023
Dandelion Gala - April 2023
LMS S2S trip to Ft. Hood, Texas for service project with Meadows Elementary - March 2023
Valentines Day 2023 cards for Veterans
Mr. Walt Siffringer's Memorial Service 2023
Gift bag goodies for Valley View Nursing Home residents - December 2022
Cookies and Cocoa with new Liberty Lions🍪☕️🦁 - December 2022
Veterans Day at LMS - 2022
November and December 2022 Bingo at Tut Fann Veterans Home!
Bingo at Tut Fann - Fall 2022
MCEC S2S Training with JCHS 2022
MCEC Global Summit in DC, July 2022
S2S sponsors the fishing booth at the LMS Lion Games!
S2S members welcome our rising 6th graders during "Welcome to the Den"
Valentine's Day cards and candy for our Veterans at Tut Fann!
S2S Training by the Military Child Education Coalition
September 25 meeting
We will have our next mandatory, monthly meeting in the LMS Media Center at 7:40 am on Monday, September 25. We can't wait to see you all and share S2S news and upcoming plans with you!
October bingo at Tut Fann State Veterans Home
Our next Saturday morning bingo session at Tut Fann will be on October 21. Meet in front of Tut Fann at 9:30 am., 2701 Meridian St. N., Huntsville. We will finish at 11:00 am. Parents are welcome to stay or drop off your students with us. Wear your new short-sleeve S2S t-shirt. If you are unable to attend, please let us know and bring either a large box of candy or small bottles of soda.
LMS S2S is the 2022-2023 Military Child Education Coalition Middle School Team of the Year and the recipient of the Outstanding Pete Taylor Partnership of Excellence Award! We are so honored and proud of our students!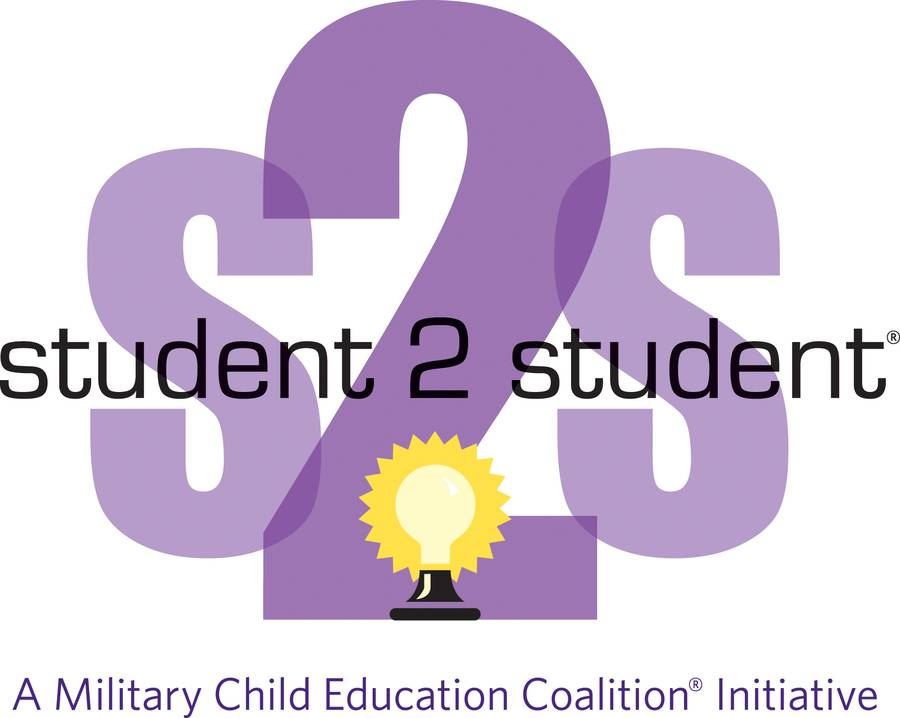 Established in 2004, Student 2 Student® (S2S™) is a student program that brings military and civilian students together to welcome new students, create a positive environment, support academic excellence, and ease transitions.