Liberty Middle School Choir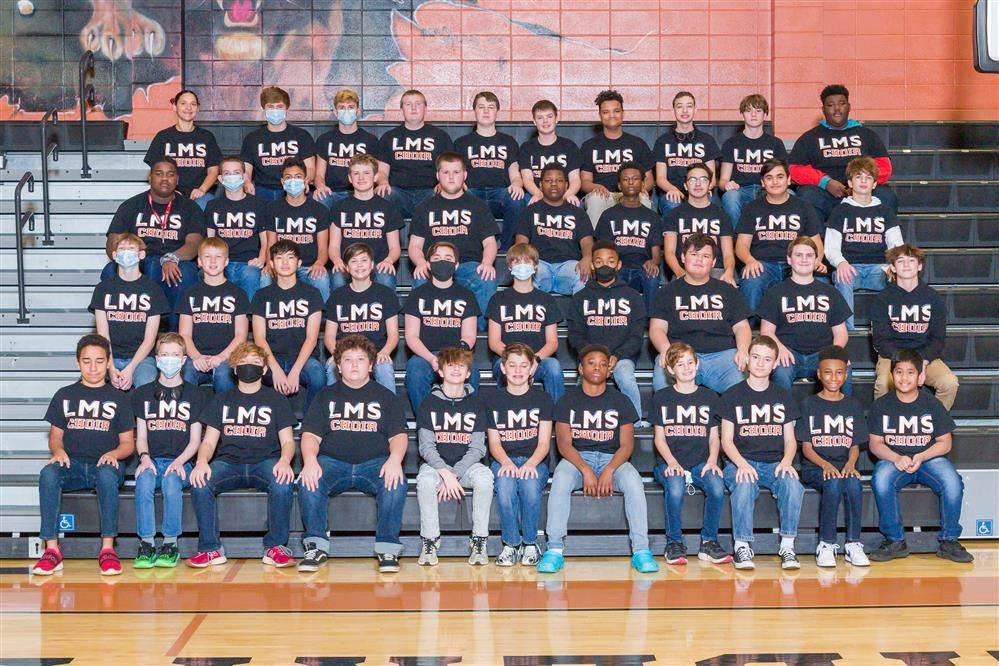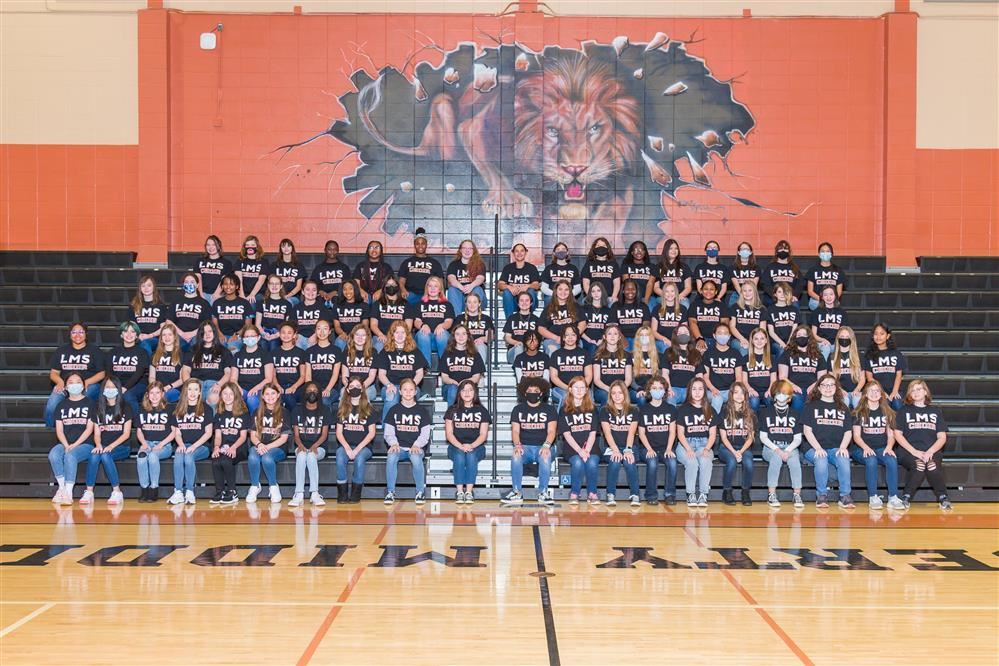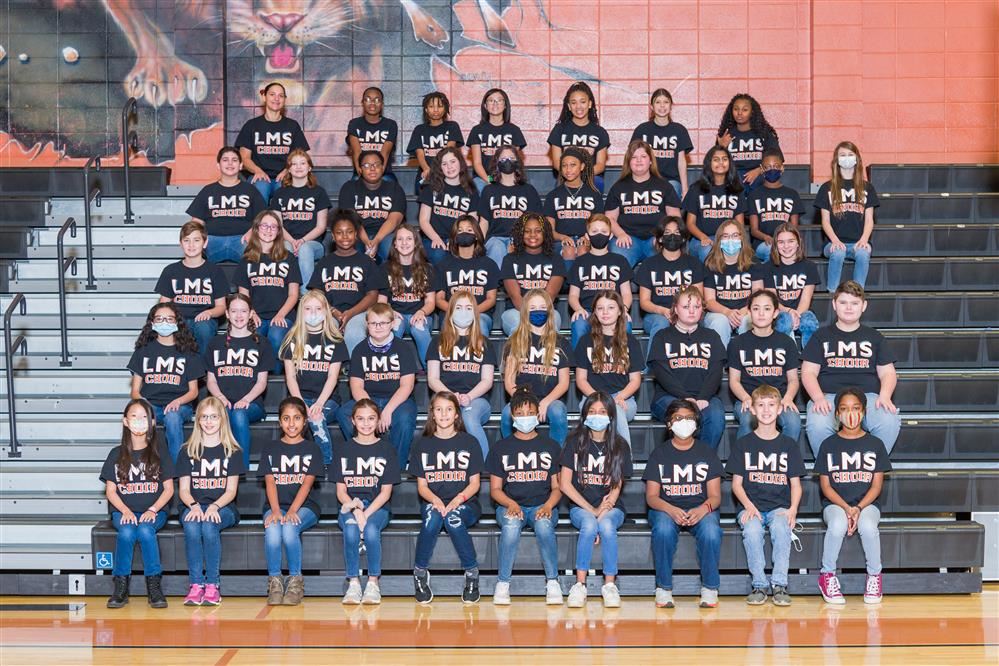 Does singing make you happy?

Do you enjoy making friends & becoming part of a strong team?

You don't have to have a solo voice to be in Choir.

All those voices blended together make beautiful music!!!

Choir at LMS is offered to students in the 6th, 7th and 8th grades. The course is designed to be a full-year endeavor. Many auditions are held during the Fall semester, but Festivals for All-State, Honor Choir, State Performance Assessment, and Solo & Ensemble are not held until Spring semester. This allows students time to learn how to use their voices appropriately and to sight-read. We plan to have an intermediate choir (soprano/alto) and an advanced choir (tenor/bass). In LMS choir we sing music of all types; come join us! For more information, please view the course descriptions provided below.

---

Beginning Chorus

Year-long Course

6th Grade Students

Fee: $40 + Travel Shirt $15 + Formal Uniform (School Appropriate Black Semi-Formal Attire)

The Beginning Choral Music program is designed to enhance the musical creative and expressive qualities of all students. Beginning Chorus is a yearlong ensemble open to all sixth-grade students. Students in this choir will learn the fundamentals of singing and music theory through daily activities and practice. Students will also gain basic musical and historical knowledge. Students participate in daily rehearsals and perform in one evening concert per semester as well as various school assemblies and State Choral Performance Assessment. Optional Honor Choirs are available

---

Advanced Chorus (Soprano/Alto)

Year-long Course

7th and 8th Grade Female Students

Fee: $40 + Travel Shirt $15 + Formal Uniform (School Appropriate Black Semi-Formal Attire)

Intermediate Chorus is a course designed for highly motivated 7th and 8th grade soprano and alto choral students to apply musical skills as they continue to create and experience performance through a choral ensemble. Students will continue developing mastery of solfege, major and minor scales, sight-singing and multi-part harmonies. Students will convey musical interpretation with the use of dynamics and phrasing, while incorporating facial expression and movement for refined presentation. Mandatory graded performances include one evening concert per semester, school assemblies and State Choral Performance Assessment. Optional Honor Choirs/All-State auditions are available.

---

Advanced Chorus (Tenor/Bass)

Year-long Course

7th and 8th Grade Male Students

Pre-Requisite- Audition Required

Required Fee: $40 + Travel Shirt $15 + Formal Uniform (School Appropriate Black Semi-Formal Attire)

Advanced Chorus is a course designed for highly motivated 7th and 8th grade tenor and bass choral students to apply musical skills as they continue to create and experience performance through a choral ensemble. Students will continue developing mastery of solfege, major and minor scales, sight-singing and multi-part harmonies. Students will convey musical interpretation with the use of dynamics and phrasing, while incorporating facial expression and movement for refined presentation. Mandatory graded performances include one evening concert per semester, school assemblies and State Choral Performance Assessment. Optional Honor Choirs/All-State auditions are available.

---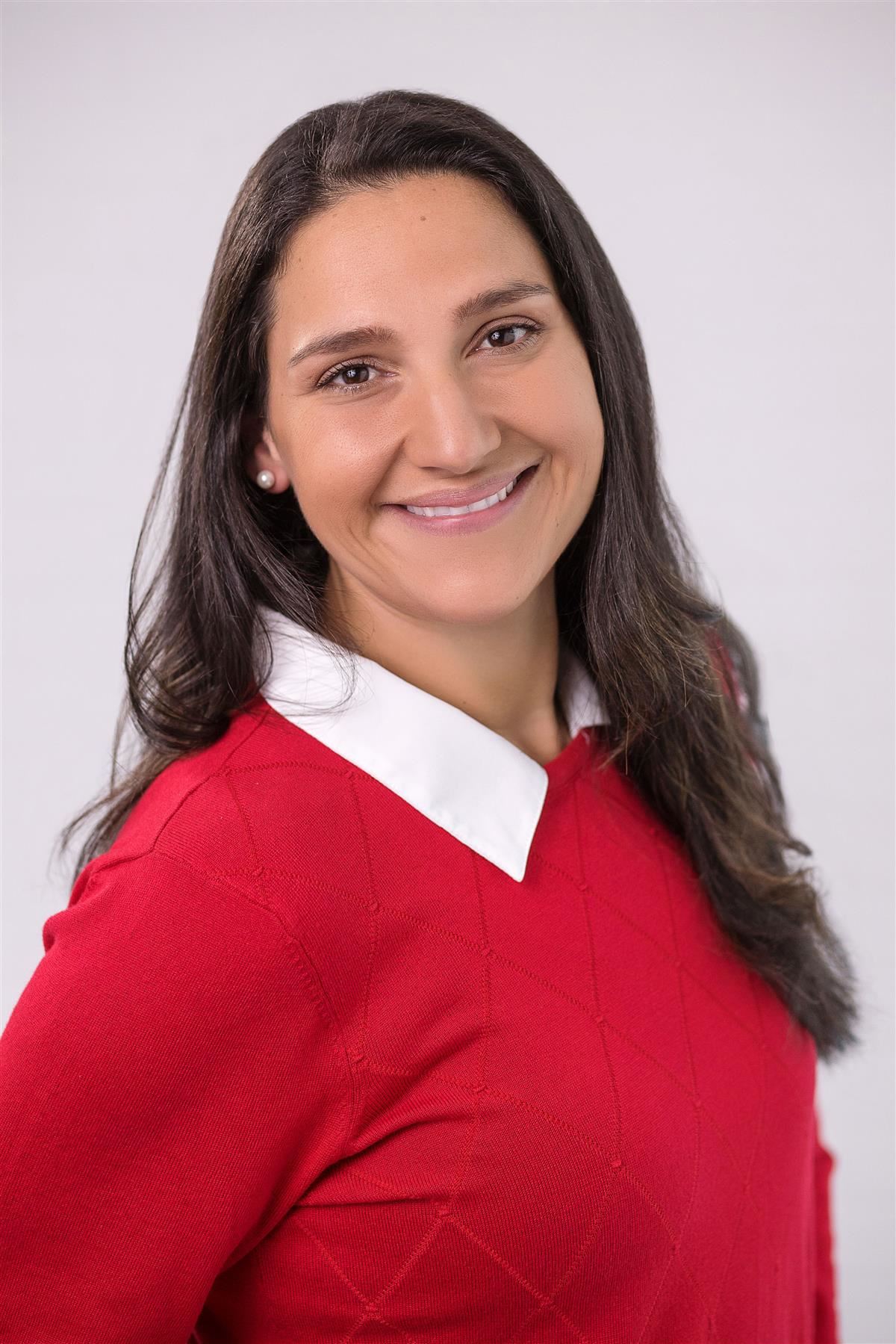 Phone:
Email:
Degrees and Certifications:
Mrs.

Alicia Moreno Mulloy

Alicia Moreno Mulloy (Mrs. M&M) is in her 14th year of teaching music in the public-school setting. She has experience teaching general music (k-6th), band (4th-8th) and choral music (6th-8th).

She currently inspires students at Liberty Middle School in Madison, AL. There are over 150 voices in her middle school choir program. The LMS Choir has performed for numerous community events and participates annually in the AVA SCPA as well as other national festivals. The choral students at LMS are best known for their Service-Learning Projects and original compositions. Students write songs with the goal of positively impacting their community.

Mrs. M&M received her diploma from Yuma Catholic High School, a Bachelors of Music Education from Alcorn State University, a Master's in Educational Leadership from Northern Arizona University, an Ed.S. in Instructional Leadership from University of West Alabama and is currently working on her Ed.D in Educational Leadership at University of West Alabama. While in college, she played clarinet with "The Sounds of Dyn-O-Mite" marching band and was a member of Kappa Kappa Psi National Band Fraternity.

In addition to her teaching responsibilities at Liberty, Alicia is also a school bus driver and a Realtor.

Alicia and her husband, Craig, have 3 amazing children- Zoey, Willow, and Austin.