National Junior Honor Society Objectives / Expectations

The objectives of NJHS are "to create an enthusiasm for scholarship, to stimulate a desire to render service, to promote worthy leadership, and to encourage the development of character in the nation's secondary school students."

Membership

Membership is by invitation only. Seventh and eighth grade students who obtain all A's on the first report card of the school year will receive an invitation to join Liberty's chapter of National Junior Honors Society (NJHS). Students will have 2 weeks to accept admission, complete the new member forms located on this page, and pay new members dues.

Cost

New Members: $35 fee, completion of NJHS New Member Form, and completion of 3 service projects

*Dues used to pay National Fee, certificate, pin, NJHS member shirt and support LMS service project(s)

Returning Members: $15 fee, completion of NJHS Returning Member Form, and completion of 5 (3 LMS Sponsored / 2 Individual) service projects.

*Dues used to host Induction and support LMS service project(s).
Google Classroom code for returning members is bw1jfo9

Note: Failure to maintain required class average will result in dismissal from the club.

Meetings/ Communication

NJHS does not meet regularly. Information will be sent out through the NJHS Google Classroom and morning announcements.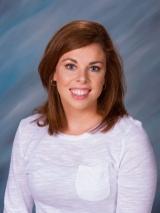 Phone: (256) 430-0001
Email:
Degrees and Certifications:
Mrs.

Leslie Sedberry
Biography
My husband, Keith Sedberry, and I married in June 2012. We added to our family in December 2012 by adopting from MARF a chihuahua/pomeranian mix puppy, Lincoln. We continued to add to our family and welcomed our son, John David, into the world on October 8, 2015. We welcomed our second son, James, into the world on May 30, 2018. Our family enjoys traveling, being outdoors, and yelling "WAR EAGLE!" on game day.
Experience
January 2007-May 2007: special education testing administrator for Cullman County Child Development Center.
August 2007-June 2008: Grades 7 & 8 English/Reading teacher at KDS DAR Middle School in Grant, Alabama. Student government sponsor, lead English teacher, & BBSST secretary.
August 2008-June 2011: Grades 7 & 10 Language Arts teacher at Plainview High School in Rainsville, Alabama. Yearbook sponsor, grades 7 & 8 scholar's bowl sponsor, BBSST secretary, PST data keeper, & reading intervention lead teacher.
August 2011-Present: Grade 8 Language Arts teacher at Liberty Middle School, NJHS sponsor, vertical alignment team member, technology committee chairman.
May 2017-Present: English Language Arts Department Chair for Liberty Middle School, Digital Communications teacher
Education
Graduated with a bachelors degree in Secondary Education/Language Arts from The University of North Alabama in December 2006
Graduated wtih a masters degree in English/Language Arts from University of West Alabama in July 2010
Achieved National Board Certification of Professional Teaching in December 2017
Achieved post masters certification in Instructional Leadership in March 2019