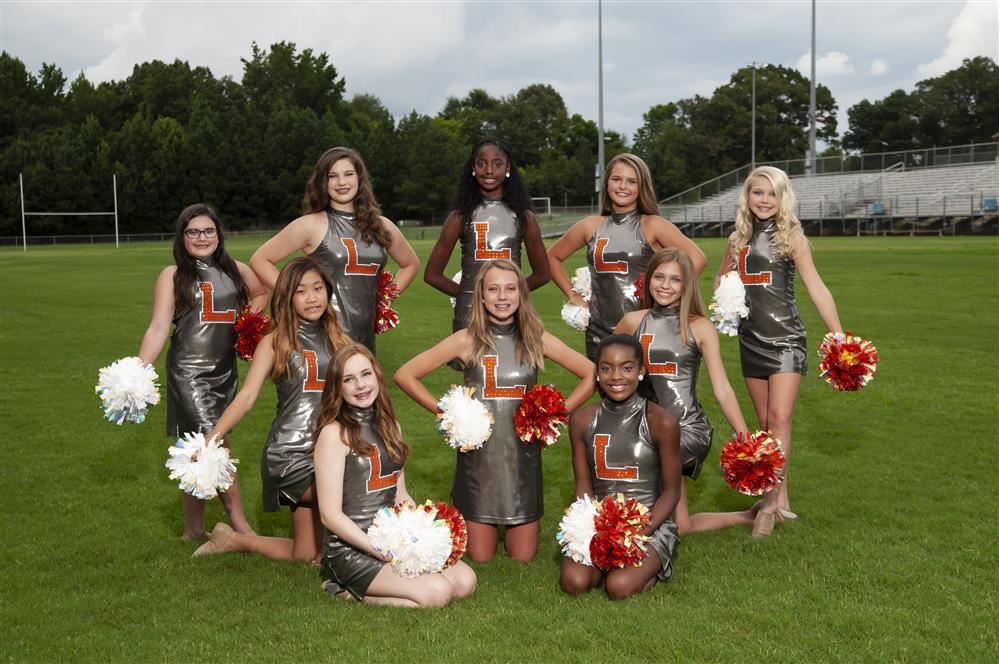 Dance team tryouts for the 2020-2021 season will be March 23-25 & 27th from 3:30-5:30 in the LMS gym.

Monday 3/23 & Tuesday 3/24 (3:30-5:30) - Clinic (Dancers will work on necessary skills and learn a tryout dance.)

Wednesday 3/25 (3:30-5:30)- Open gym (Dancers can come practice on skills and tryout dance.)

Friday 3/27 (3:30-6) - Tryouts
The Liberty Middle School Lionettes is a competition dance team that performs year round. The Lionettes are dedicated to promoting LION PRIDE throughout the school and community. The team performs during the school year at football and basketball games, pep rallies, competitions, and other community events. They also volunteer and make appearances around the Huntsville-Madison Area.

2020 NDA Regional Junior High Hip Hop & Pom Champions

2017 NDA National Junior High Pom Champions

2017 NDA Regional Junior High Hip Hop Champions

2017 UDA State Junior High Pom Champions

2016 NDA National Junior High Pom & Hip Hop Champions

2016 NDA Regional Junior High Hip Hop Champions

2016 American All-Stars Southeast Regional Junior High Pom & Hip Hop Champions

2015 NDA National Junior High Hip Hop Champions

2015 NDA Regional Junior High Pom Champions

2014 NDA Regional Junior High Hip Hop Champions
The Lionettes perform at all home football and basketball games.

7th and 8th grade students may tryout for the team.

Tryouts are typically in the spring around the beginning April. Specific tryout dates will be posted on this page and announced during morning announcements. Tryout packets will be found under the files tab.