Liberty Middle School's PTA (Parent-Teacher Association) is a non-profit, volunteer organization made up of dedicated parent volunteers, teachers, and community members committed to enhancing the educational experience for all students.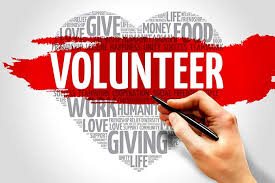 We are reaching out for your help! In the teacher workroom, we are looking to help provide some of the supplies they will need on a monthly basis for the school year. Please take a look at the sign up below and consider volunteering for anything you might be willing to donate. Just drop these off at the front office, and PTA will deliver to the workroom.

Share the love for our teachers by sharing your favorite spot in Madison with them - donate a $10 gift card to any local Madison restaurant, store, coffee shop, etc. and these will be used as random prizes distributed to the Liberty teachers to keep them motivated and keep some fun in the school! Please put your gift cards in an envelope marked PTA and turn them into the front office by Wednesday, Sept 1st. Please review the available slots below and click on the button to sign up. Thank you!



Do you enjoy art, music and dance or have an interest in writing, producing films and taking photos? Then join us and have fun unleashing your inner artist with PTA Reflections! This year's theme, "I Will Change the World By..." calls for your own unique interpretation through the arts. Submission guidelines, entry form, and consent form are located on the LMS PTA website. Please upload your entry, entry form, and consent form by 14 October to https://www.dropbox.com/request/6WaQPbu242wgtqQ1kViM. For inspiration, visit the Reflections virtual art gallery and learn more about prizes and scholarships at PTA.org/Reflections/Awards.

Reflections Rules and Categories
Our 2021-2022 Officers are:

Toni Apse – President

Michelle Wimberley – Secretary/Communications

JaNay Nichols – Treasurer

Kelly Herndon – VP Volunteers

Joy Howard – VP Membership

Terrie Regensburger – VP Ways & Means
Sign up to be a PTA Member (part time commitment, which simply means you will be put on our volunteer list and you choose to help out whenever you are able) at https://lmsptamadison.new.memberhub.store/store. Items will be delivered through a : Membership is only $8!