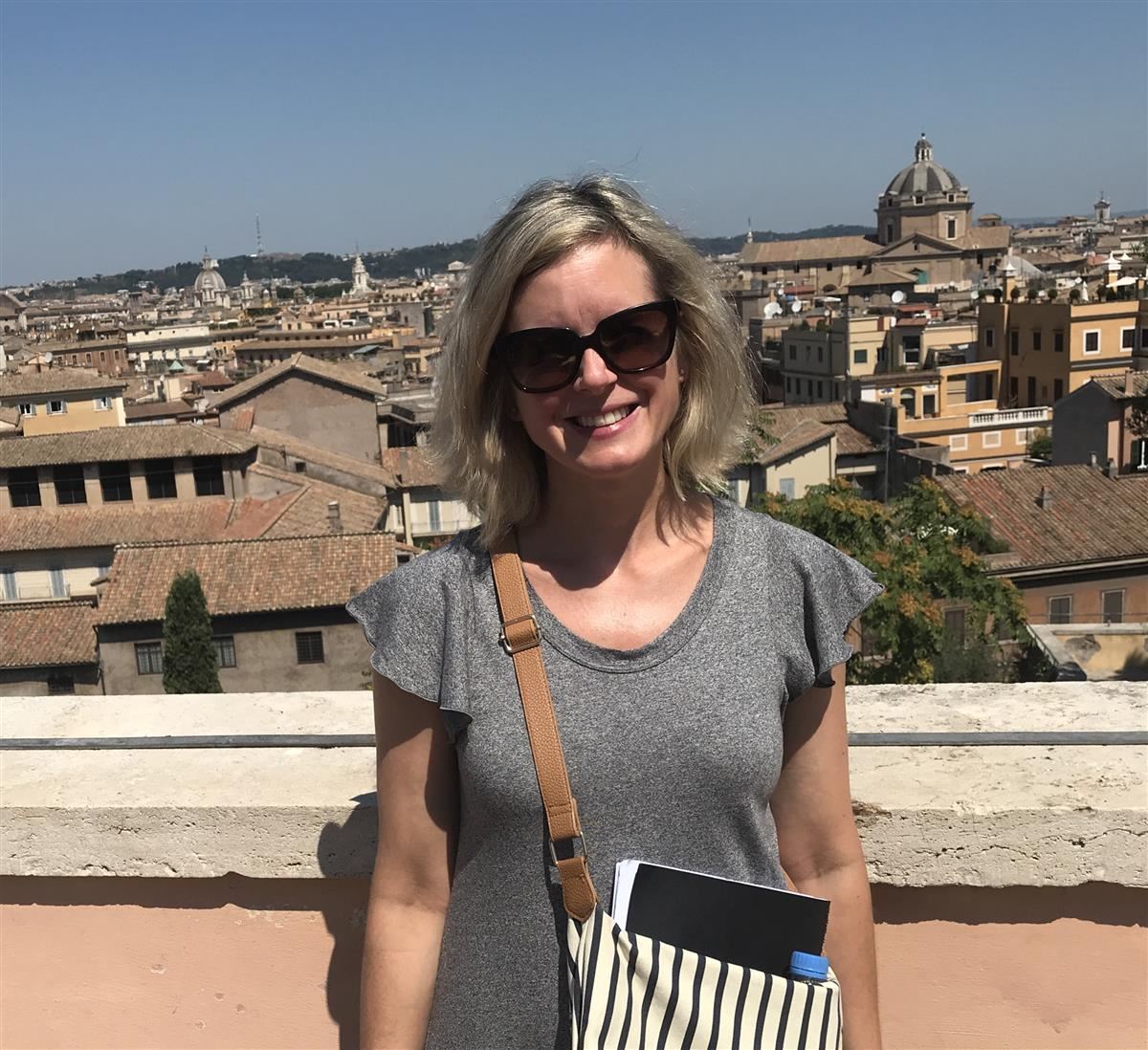 Phone: 256-430-0001
Email:
Degrees and Certifications:
B.A. History and Classics, University of Alabama, Tuscaloosa Teacher Licensure, University of Colorado, Boulder M.A. Second Language Acquisition and Teaching (Latin), University of Alabama, Tuscaloosa
Mrs.

Jennifer D. Joy

Salvēte Discipulī et Discipulae!

I am thrilled to be the new Latin teacher at Liberty. I have been in love with the Romans, their culture, history, and language since the age of fourteen when I began studying Latin. I have taught with Mountain Brook and Hoover school systems. My high school Latin teacher and three universities have brought where I am today. I completed my undergraduate work in History and Classics (that's the fun stuff!) at the University of Alabama. A couple of years later, I earned my teaching credentials at the University of Colorado in Boulder. And, to wrap it all up, I completed a Master's Degree in Second Language Acquisition and Teaching in 2009. In 2003, I married Ethan (an ELA teacher at Discovery), and in 2006 and 2010, we welcomed sons Eric and Davis.

I truly feel like a golden child because I have been the recipient of several grants over the past three years which have enabled me to study and travel extensively in Italy. I am practically fresh off of a plane from Rome right now. My most recent adventure with UMass Boston's Rome for Teachers program has re-energized me to teach Latin in a way that is accessible and palatable to everyone. I can't wait to share what I have learned with you!

I love to hear from parents and students, so please reach out to let me know what's on your mind!

See you on August 7th!