Return to Headlines
BJHS, JCHS Soar In National Merit Scholars
September 2022 post

Madison City Schools once again has the most National Merit Semifinalists of any other school district in Alabama, regardless of size.
The 2023 list released today (Sept. 14, 2022) shows Madison City Schools with 32. Vestavia Hills is next with 21, followed by Hoover at 18.
Bob Jones has 19, the 2nd most of any high school and James Clemens 13 - 5th in the state among individual high schools.
Schools Superintendent Dr. Ed Nichols said he's proud of the students for their hard work and for the teachers that prepared them from the earliest grades on up. Nichols credited the strong foundation of MCS set by past and present leadership that continues through the unwavering support of parents, community leaders, Board of Education members, principles, administrators and dedicated teachers and staff in MCS elementary, middle and high schools.
A total of 26 of the 32 National Merit Semifinalists for Madison City Schools attended MCS schools from elementary school on.

Below are the National Merit Semifinalists for Bob Jones and James Clemens high schools.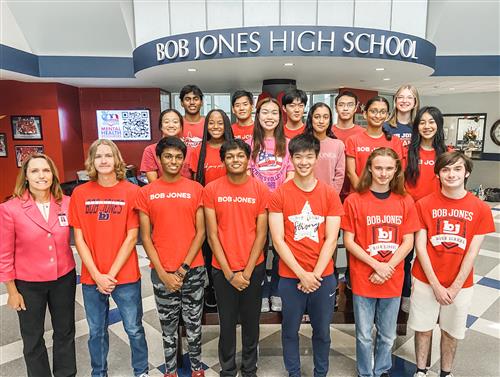 Bob Jones High School (students in no particular order): Thais R. Arslanbekov (not pictured) , Elaine V. Bao, Neha S. Chopade, Puja S. Chopade, Anna E. Digges, Vincent T. Dinh, Kennedy G. Gore, Williams B. Hu, Bryce C, League, Cam N. Nguyen, Justin J. Pan, Ashwin Prabhakar, Lillian Qu, Pranav N. Ramesh, Soorya N. Ramesh, Craig H. Stephenson, Alexander M. Stern, Constance Wang (not pictured), Jonathan L. Yang.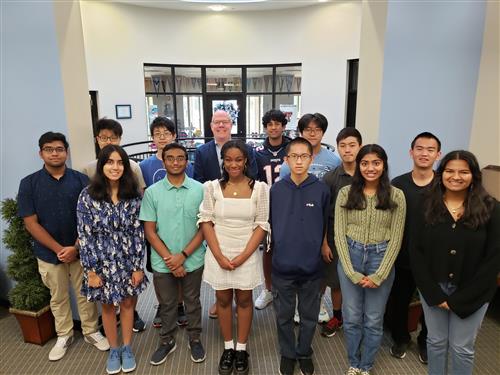 James Clemens High School (Students in no particular order): Sohail M. Baig; Yuti Das, Sherwood Dong, Ramshreyas R. Gade, Christopher Kang, Punarvi S. Mandadapu, Shaivi Pandey, Tevin Park, Pranav C. Somu, Elizabeth K. Swaine, Joshua X. Wang, Jeremiah J. Yang, Jerry L. Zheng.


The vast majority of the National Merit Semifinalists from both schools progressed from Madison City elementary and middle schools throughout the system. "These results once again prove that it does not matter where you live or go to school in Madison, every school is one of the nation's best," Dr. Nichols said.
The nationwide pool of semifinalists, representing less than 1 percent of U.S. high school seniors, includes the highest scoring students in each state on 2021 PSAT/NMSQT tests which they took as juniors. The vast majority of the semifinalists will advance through the largely technical phase of qualifying as finalist in February and compete for 7,500 National Merit scholarships worth approximately $30 million.