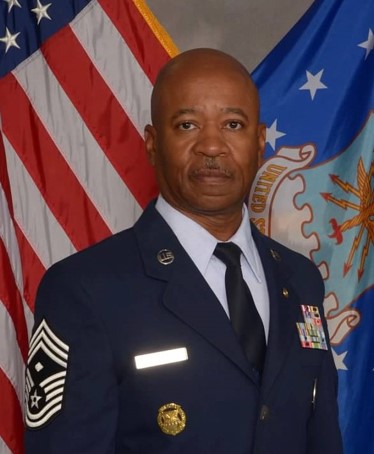 Phone: (256) 772-2547
Email:
Degrees and Certifications:
Master's Degree, Psychology Bachelor's Degree, Psychology Associate's Degree, Human Resources Associate's Degree, Instructor of Military Science Associate's Degree, Instructor of Avionics Technology Associate's Degree, Avionics Technology Air Rifle Marksmanship Safety and Range Management Certification Occupational Instructor Certification Alabama Fitness Testing Certification Basic Archery Instructor Certification
CMSgt Ellis Clark

I have been teaching at Bob Jones High School since 2008, immediately following my retirement as a Chief Master Sergeant in the United States Air Force, after serving my country for 30 years. My assignment locations include Arizona, Colorado, New Mexico, New York, Virginia, the United Kingdom, Okinawa Japan, and Korea. My duties included maintenance and operation of aircraft communication, navigation, computers, radar, flight control, and weapon delivery systems on fighter aircraft.

Additionally, I was an Air Education Training Command Master Instructor, where I instructed on maintenance and repair of A-10, F-15, F-16, and F-111 aircraft for 13 years and received my Occupational Instructor certification. I also served as a First Sergeant for more than 13 years, molding and shaping young Airmen and providing leadership skills to large organizations while maintaining and improving unit morale, health, and welfare.

I served at several deployed locations such as Al Jabar Air Base Kuwait, Ali Al Salem Air Base Kuwait, Camp Doha Kuwait, and lastly, from Sep 07-Jan 08, I served at Al Dhafra Air Base, United Arabic Emirates. My various awards include the Meritorious Service Medal with 6 clusters, the Air Force Commendation Medal with 3 clusters. I also earned distinction as a firearms Marksman. I coach the Archery, Drill, Honor Guard, and Marksmanship Teams.
Welcome to Air Force JROTC Video