Library Media Specialist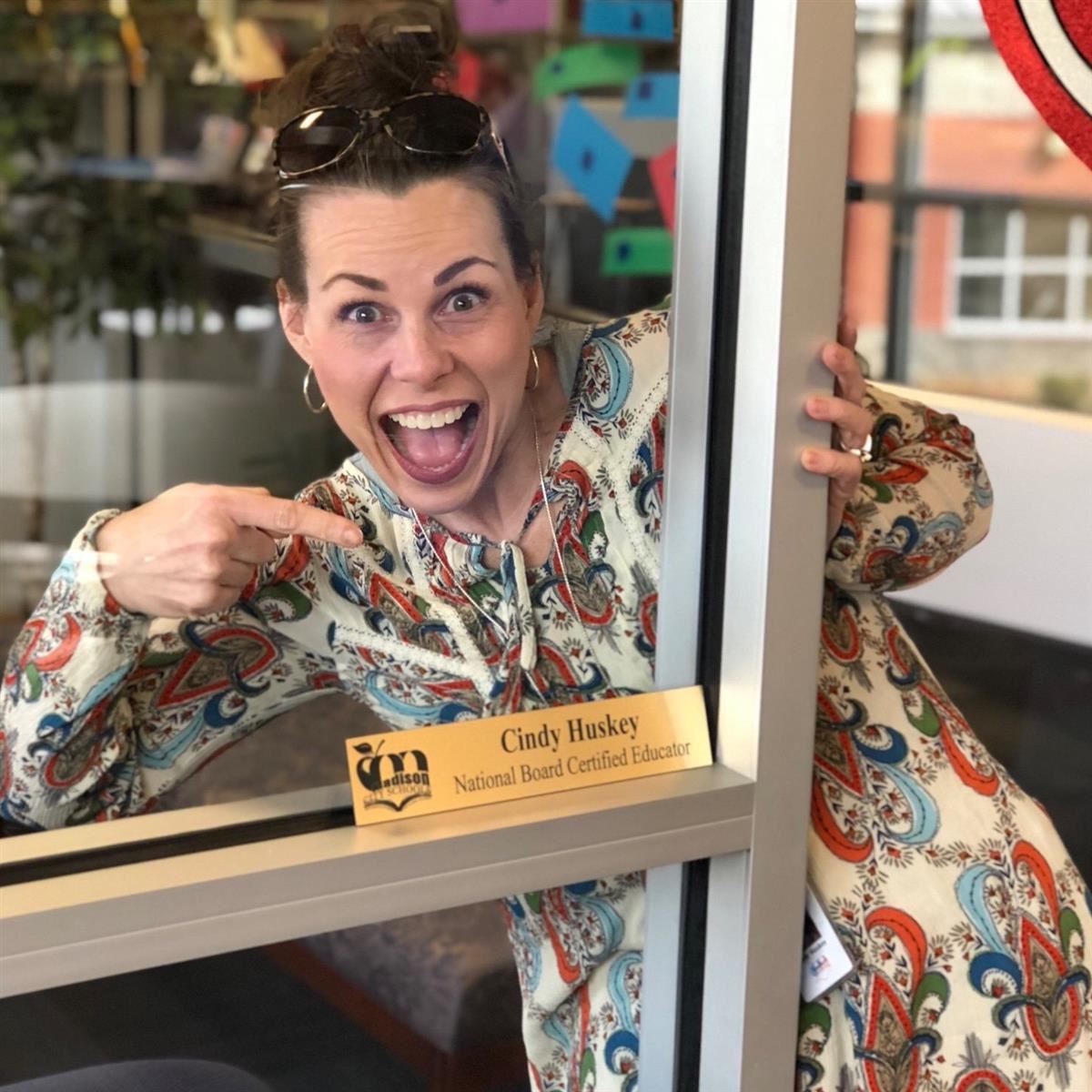 Phone: (256) 772-2547
Email:
Degrees and Certifications:
2017 National Board Certified Teacher 2011 University of Alabama Master of Library Information Studies 1999 University of Alabama at Huntsville Master of Arts English and Secondary Education 1993 Huntingdon College Bachelor of Arts - English
Mrs.

Cindy Huskey

I'm not just a librarian. I'm a Library Media Specialist (emphasis on the specialist part).

No, I don't just sit around and read books all day (but THAT would be a great job!). My job entails much more than just handling or schlepping books to innocent teenagers.

I am the webmaster,
the MediaCAST ninja,
the technology guru,
the test prep aficionado,
the handy-dandy handout architect,
the manager of student office aides,
the expert Googler,
the sponsor of various clubs & organizations (x4),
the resident book connoisseur, and
the queen of the library.

In my realm, I guide unsuspecting children through the processes of becoming informationally literate. Through valiant instruction and perseverance, I accompany students on a journey of discovering and cultivating their inner researcher. My students learn such skills as querying databases using Boolean operators and other search strings, accessing, synthesizing, and correctly citing print and digital resources, creating digital projects and portfolios, critical reading of texts, problem solving, digital ethics, etiquette, and a little copyright law.
Welcome to the Library Media Center
Mission Statement

It is our mission to provide students with the tools and skills in order to become future-ready lifelong learners and responsible and ethical users and creators of digital content. We are also dedicated to teach students to think critically about the world around them and instill a love and appreciation for literature.
Media Center Guidelines
Media Center Hours:

✫ Monday - Thursday from 7:30 am to 4:30 pm

✫ Friday from 7:30 am to 4:00 pm

Library Use:

✫ Remember to bring a pass to come to the library

✫ The library is a place for learning, reading, and collaborating.

✫ Please use your digital devices quietly. Texting is ok if you are in the library before or after school (no phone calls please), but you need to abide by the school rules if you are in the library with a class.

✫ Food & drink may be NOT consumed in the library.