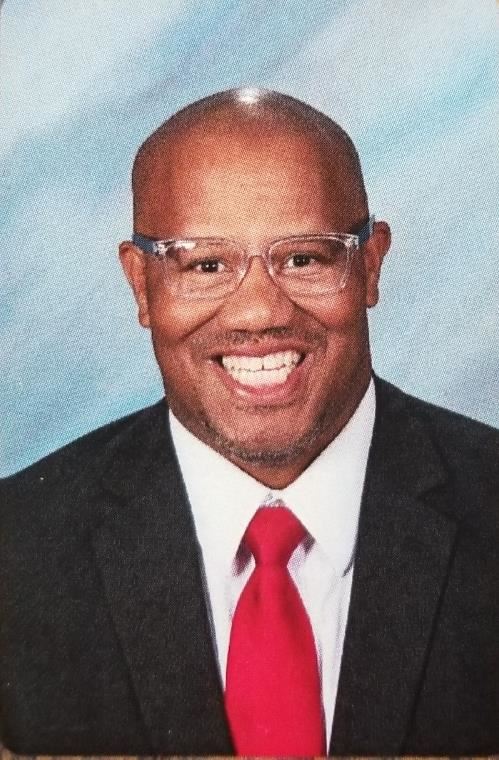 Phone:
Email:
Degrees and Certifications:
Mr.

Brad Jefferson

Brad Jefferson is a dedicated teacher and coach for Bob Jones High School in Madison, Alabama where he coaches football, basketball and track. As the Head Coach of Discovery, Mr. Jefferson has posted a 68-4 record and holds the title of North Alabama Regional Champs in the largest middle school division. As the Head Basketball coach of Discovery, he won 3 titles in 5 years. Brad Jefferson is an engaging Teacher, an inspiring Coach and a dedicated Mentor who daily instills a sense of hope and unwavering determination in the hearts and minds of the student's he work's with. Mr. Jefferson consistently encourages the student's to dream big, persevere and believe that the possibilities are limitless. Brad Jefferson travels locally and nationally as a guest speaker sharing with parents and fellow Educators the importance of parent involvement and implementing a strength based approach to teaching and raising our children.

Brad Jefferson began his sports career in high school where he was a four-year letterman in football, basketball, and track and was recognized and selected as one of the top football, basketball players, and track in Virginia in 1990, 1991 and 1992. Mr. Jefferson graduated in 1993 from Lafayette High school in Williamsburg, VA and continued his football career at Alabama A & M University where he started 44 consecutive games at left guard from 1994-1998. His senior year, Mr. Jefferson was named a team captain and was selected one of the Top 24 Black College Football Players in America. While attending college, Mr. Jefferson began his career mentoring youth as a camp counselor for Union Chapel Missionary Baptist Church Summer Program. He continued with the program for twelve years the last four as Director. Mr. Jefferson graduated with a Bachelors of Science in Education from Alabama A & M University in 1999. Following graduation, he pursued his football career as a starting offensive/defensive lineman for the Tennessee Valley Vipers Arena football team from 2000-2003. He also served as the Defensive Coordinator for the Tennessee Valley Raptors for 3 years. Mr. Jefferson returned to working with youth full time as a Teacher and Coach for Madison City Schools in Madison, AL.

Brad Jefferson is the youngest son of Archie Jefferson and Mildred Lewis. He completed elementary and high school in Williamsburg, VA and now resides in Toney, AL. Mr. Jefferson is married to the former Ms. Stephanie Barnes and is the proud father of a three kids Bailey, Savannah, and Briley.
Office Hours

1st Block 8:30-9:30

2nd Block 10:30-11:30

3rd Block 12:00-1:00