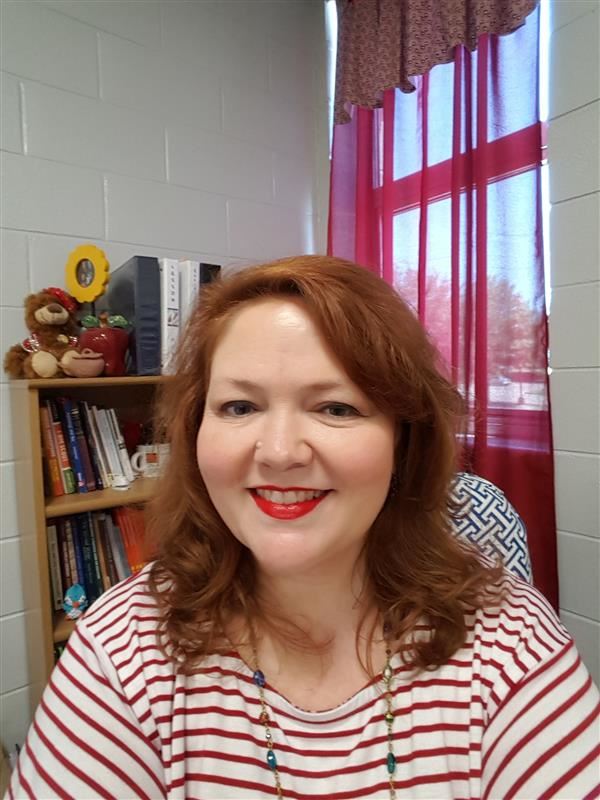 Phone: 2567722547
Email:
Degrees and Certifications:
Graduated with a B.S. degree (English Language Art/Secondary Education) The University of North Alabama 2003 Graduated with Masters Degree in Education/English Language Arts, The University of North Alabama 2007
Mrs.

Nichole Murray

Greetings from The Bob. This year promises to be an amazing year for the students and myself. It's my pleasure to work with the brightest and most dedicated students in the state...the students of Bob Jones High School.

Patriot blood runs deep as I graduated from Brewer High School (The Patriots) in 1993 and set out to become a law student at the University of North Alabama. While I attended UNA, I marched in the band and found the love of my life, my drum major. We married in 1994 then my husband joined the United States Marine Corps. We left UNA and moved to Beaufort, South Carolina. There I attended the University of South Carolina-Beaufort as a PreLaw major/English minor. While living in South Carolina, I gained a love for the coast, antiques, Patriotic music, and Low Country Boil (Frogmore Stew). Our first child was born in 1997 and my life changed forever. In 1998, we moved back to Florence were I continued my education, changing my major to English Language Arts. In 2003, I received a B.S. degree in English Language Arts/Secondary Education and had our second child. While teaching full time and coaching JV cheerleaders at Wilson School, I worked on my Master's Degree. In 2007, I received my Master's Degree in Education/English Language Arts and gave birth to our third child. In 2012, I became a Bob Jones Patriot and began teaching at the "best dag gum" high school in the state with the most incredible group of teachers.

I look forward to working with the amazing students at Bob Jones High School. It's an exciting time to be a Bob Jones Patriot.

2019-2020 Fall and Spring Class Schedules:

Fall 2019

First Block- Planning

Second Block- Pre-AP English 10

Third Block- Pre-AP English 10

Fourth Block-Pre-AP English 10

Spring 2020

First Block- Pre-AP English 10

Second Block- Pre-AP English 10

Third Block- Pre-AP English 10

Fourth Block-Planning

Supplies:

Pre-AP English 10 items needed:
3 ring binder (1 1/2 and 2" binders work best)

college-ruled loose-leaf paper

5 tab dividers (labeled: bellwork, grammar, articles/ literature, vocabulary, and writing)

pens (black or blue ink only) and pencils

highlighters (blue, green, yellow, pink, and orange)

sticky notes

Please purchase a copy of The Adventures of Huckleberry Finn because the students will annotate in them as a way to prepare for 11th grade English expectations.

The novels and short stories that we read this year are provided in the classroom only. Links can be found online for all of the stories.
Pre-AP English 10 Summer Reading List
The Narrative of the Life of Frederick Douglass by Frederick Douglass
Course Syllabus:Pre-AP English 10 Course Syllabus
Make sure you check out the Summer Reading selections and AP assignments on the Bob Jones webpage.