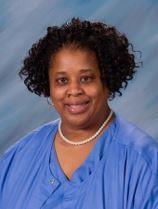 Phone:
Email:
Degrees and Certifications:
Nurse Kemi Loftin

School Nurse


Kemi Loftin, RN, is the school nurse at Discovery Middle School. Nurse Kemi has been working in school nursing for over 7 years and formerly served as Supervising School Nurse for Huntsville City School.

Nurse Kemi earned a Bachelors of Nursing degree from University of Alabama in Huntsville and two Associates degrees in General Education and Science. She is a wife and proud mom of three children.

Nurse Kemi's goal is to be mindful of each student's medical needs. She strives to ensure that each student receives professional care while maintaining student dignity and high self-esteem.
District Nurse's News
Attention Parents of New Students: Please provide a HARD COPY of the Certificate of Immunization (COI) to the school nurse for verification. Uploading a copy is NOT sufficient. We do not print COI from ImmPRINT. You must get the COI from your child's doctor, clinic, or health department.