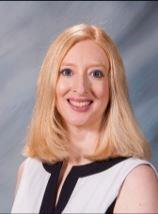 Phone: (256) 837-3735
Email:
Degrees and Certifications:
University of Central Florida Master of Education in Curriculum & Instruction with specialization in Learning Theory University of Central Florida Graduate Certificate in Middle Level Instruction Athens State University Bachelor of Business Administration Google Level 1 Certification PLTW Certified Teacher: Computer Science for Innovators & Makers and App Creators Alabama Professional Educator's Certificate Mathematics Grade Level: 4 – 8
Mrs.

Laura Collins

PLTW Computer Science for Innovators & Makers/PLTW App Creators/Codespace: Python Programming

CyberPatriot Team Sponsor

Education

Mrs. Collins attended Athens State University in Athens, Alabama and earned her Bachelor of Business Administration in 1998. After working in the business sector for three years, she decided to return to college to pursue a career in teaching. She earned a Master of Education in Curriculum & Instruction with a specialization in Learning Theory from the University of Central Florida in 2003. In addition to the master's degree, Mrs. Collins also earned a graduate certificate in Middle Level Instruction.

Experience

Mrs. Collins began her teaching career at Kissimmee Middle School in Kissimmee, Florida. She spent four years teaching 7th grade regular and advanced math classes before she was promoted to the position of Curriculum Resource Specialist. After serving time as a Curriculum Resource Specialist, she moved back home to North Alabama where she taught at Brookhaven Middle School (7th grade math) and Monrovia Middle School (8th grade math and computer science). In 2012 Mrs. Collins became an adjunct instructor at Athens State University teaching ED 302 (Foundations of Education) and serving as an Internship Supervisor. In 2016 Mrs. Collins accepted a position at Discovery Middle School teaching computer science to sixth, seventh and eighth grade students.

Biography

Mrs. Collins is a native of Hartselle, Alabama and has resided in Madison with her family since 2012. She is married and is the proud mother of one son. She loves spending her free time with her family and her pet cats. She also enjoys reading, church, cooking, and travelling.