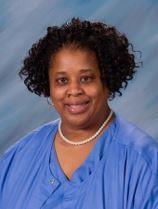 Phone:
Email:
Degrees and Certifications:
Nurse Kemi Loftin

School Nurse


Kemi Loftin, RN, is the school nurse at Discovery Middle School. Nurse Kemi has been working in school nursing for over 7 years and formerly served as Supervising School Nurse for Huntsville City School.

Nurse Kemi earned a Bachelors of Nursing degree from University of Alabama in Huntsville and two Associates degrees in General Education and Science. She is a wife and proud mom of three children.

Nurse Kemi's goal is to be mindful of each student's medical needs. She strives to ensure that each student receives professional care while maintaining student dignity and high self-esteem.
District Nurse's News
Dear Parents/Guardians,

Since cold and flu season is upon us, we wanted to review the Madison City School System's policy regarding illnesses. Children do not perform well at school if their health is compromised. If your student has any of the following symptoms, please follow these guidelines and consider consulting with their primary care physician for further evaluation as needed. People exhibiting these symptoms could be contagious and expose others to illness if at school.

The following are guidelines from the Madison City School System Code of Conduct for keeping your child home from school:

Temperature of one hundred (100.0) degrees F or higher (Must be fever free for 24 hours without the use of fever reducing medication).

Vomiting and/or diarrhea within the last twenty-four hours.

Productive cough

Rashes of unknown origin may be readmitted with evidence of physician diagnosis and any treatment that is required.

Conjunctivitis (pink eye) may return to school 24 hours after treatment has started or when the doctor clears the student to return.

Streptococcal (strep throat) may be readmitted with evidence of physician diagnosis and a minimum of twenty-four (24) hours of antibiotic treatment and fever free (see above).

Undiagnosed open sores that appear infectious (oozing fluid or pus) must be seen by a physician. The student can return after being cleared by a doctor.

Remember the best way to prevent illness is to encourage consistent handwashing, proper rest, and a healthy diet.

We appreciate your cooperation.

Sincerely,

Becky Tucker, BSN, RN, NCSN

System Supervising Nurse, Madison City Schools

Please contact your school nurse for more information.

Attention Parents of New Students: Please provide a HARD COPY of the Certificate of Immunization (COI) to the school nurse for verification. Uploading a copy is NOT sufficient. We do not print COI from ImmPRINT. You must get the COI from your child's doctor, clinic, or health department.