Who We Are:

Discovery Middle School is a highly rated public school located in Madison, AL. There are approximately 1200 students in grades 6-8. According to state test scores, 73% of students are proficient in math and 70% in reading, which is well above the state average. Our teachers and administrators are dedicated educators who strive for excellence both in themselves and their students.

Parent Information:

School starts at 8:05 a.m. and ends at 3:10 p.m.

Doors are opened for students to enter at 7:30 a.m.

Our car line entrance is located on the north side of the parking lot.

Buses will enter and exit on the south side of the building between DMS and the senior center.

Student check out will end at 2:45 each day so that the car line can be cleared of all vehicles before dismissal.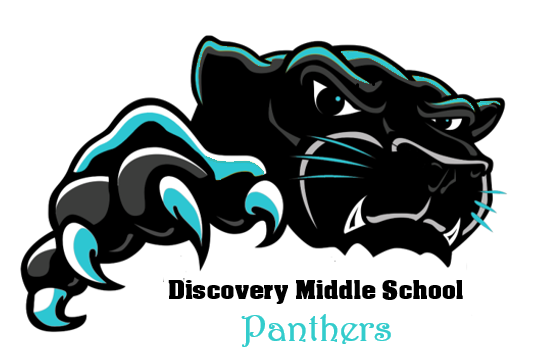 School Colors:

Teal & Black

Mascot:

Panther
School Hours: 8:05 a.m. - 3:10 p.m.