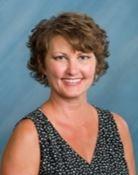 Phone: 256-837-3735 Ext. 82411
Email:
Degrees and Certifications:
Athens State University: Bachelor of Arts in English Language Arts Alabama Professional Teaching Certificate: English Language Arts (6-12)
Mrs.

Debra Moore

Drama

Education and Experience

Mrs. Moore is an Austin High School graduate of 1988, and 2014 graduate of Athens State University with a Bachelor of Arts in English Language Arts. She took a long break to raise and homeschool her six children for 12 years, but eventually they all attended and graduated from Austin High School in Decatur.

Mrs. Moore has played many theatrical roles spanning around 40 years, including her favorites, Sandy in Grease, Ado Annie in Oklahoma, Carnelle in The Miss Firecracker Contest, The Prince's mother in Cinderella, Miss Ladybug in James and the Giant Peach, Amanda Prynne in Private Lives, and Velma Von Tussell in Hairspray. Her most recent role was as Mrs. Brill, the housekeeper, in Mary Poppins, presented by Dreamweavers Children's Theatre in Decatur in 2021. She has also fairly recently acted as musical director and/or piano accompanist for High School Musical, Bye Bye Birdie and a couple of Purim plays at Temple B'nai Sholom in Huntsville.

This is Mrs. Moore's fourth year teaching at DMS. She has taught all levels of Drama (including Theatrical Makeup and Improv), 6th grade English, and Public Speaking. She truly enjoys teaching all of those subjects and is a true grammar nerd. Mrs. Moore's passion, however, is inspiring young actors to come alive with confidence to truly keep an audience entertained.

Teaching Experience

Mrs. Moore taught at St. Ann School in Decatur, Alabama from 2015 - 2020 teaching 6th - 8th grade English, Literature and Drama. She also spent one year teaching Music to students in 3rd - 8th grade. Mrs. Moore joined the faculty at Discovery Middle School in July 2020.

Biography

Mrs. Moore is a lifelong resident of Decatur, Alabama. She is the 8th of 9 children in a very musical family. She also has six children of her own: Elizabeth, Joseph, Luke, Julia, Mary, and Michael, some of whom share her interest in music and theatre. She is married to her true love, Jason Moore, since March 31st, 2023. Mrs. Moore spends her free time cooking and cleaning for her loved ones and watching movies. She volunteers as a Sunday School Teacher at Annunciation of the Lord Catholic Church in Decatur, and leads music occasionally at Resurrection Chapel in Hillsboro. She loves to play games with her kids and her favorites are Scrabble and Catchphrase. Debra also loves the outdoors and working in the yard. She has a blue pitbull Luna and four cats: Daddy Jack-Jack, his sons Ollie Woo and Teddy Boo-boo, and daughter Princess Winnie Poo.