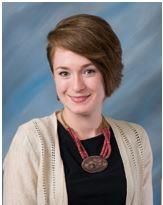 Phone: 256-837-3735
Email:
Degrees and Certifications:
Associate of General Education, concentration in English (Calhoun Community College 2013) Bachelor of Art, minor in Education (Athens State University 2017) Bachelor of English, minor in Education (Athens State University 2017) Certification (ALSDE - Class B) Visual Art: P-12 English Language Arts: 6-12 grade
Ms.

Sarah Abney

English Language Arts/Visual Arts Teacher

Education

Ms. Abney attended Calhoun Communty College where she earned her Associate Degree of General Education with a concentration in English (2013). She then transfered to Athens State University to earn a Bachelor Arts in Visual Art with a minor in Education as well as a Bachelor of Arts in English with minor in Education (2017 - Summa Cum Laude).

Experience

Ms. Abney has taught at Discovery Middle School for over a year.

Biography

The classes Ms. Abney teaches English 7 and Introduction to Visual Arts. She hopes to share and cultivate skills and hopefully a love for the arts - both visual and written - amongst students. Before landing in Alabama, she and her military family moved around a bit across the U.S. Now she is glad to say that Alabama is home. During free time, she enjoys painting, playing guitar, and spending time with her pets and family.