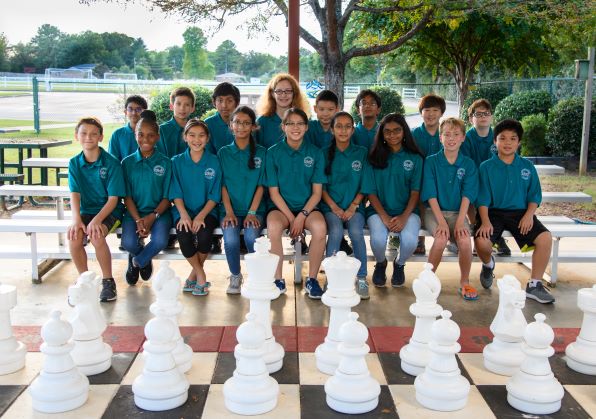 Try Out for the 2019-2020 DMS Chess Team

Who: 6th-8th graders

When: Friday August 16th at 5 p.m. (6th grade) and Saturday August 17th at 3 p.m. (7th & 8th grade)

Where: Discovery Middle School Chess Classroom

How: Complete this google form no later than Thursday August 8th.

Q: How many will be selected for the team?

A: Approximately 6-10 per grade level

Q: What criteria will be used for selection?

A: Coach Bradley Denton will play all candidates in a simultaneous chess match. Students' applications will be reviewed and examined for USCF rating, tournament history, and summer chess improvement. Online work on either ChessKid.com or Chess.com will be examined over the summer.
Chess In School

Discovery Middle School offers both an Introduction and Competition Chess Elective. You do not have to enroll in a chess elective to try out for the DMS Chess Team. To learn more about Madison City's Chess In Schools program watch this video.

ChessKid.com

Every student enrolled in a chess class or chess team at DMS has a subscription to ChessKid.com provided by Madison City Schools.

Recreational Chess Opportunities

Kids who want to play chess with other kids from across the city of Madison are invited to the Madison Library on Monday evenings from 6:15-7:45 p.m. when the Madison City Chess League holds its weekly meetings. There is no cost to participate.