Return to Headlines
MCS Gets All As, Ranked #1 District, In Separate Reports
Madison City Schools received all A's on its state-issued report cards, according to the Nov. 2022 release. Every single school also got an A.
The straight-A achievement is yet another measure of excellence for MCS. Earlier this year, MCS was ranked the Best Public School District in Alabama for 2022-2023, according to a national education research group study released today..
The
report by NICHE
placed Madison City Schools No.1 out of 138 school districts statewide, and 57th best of 10,571 school systems nationwide.
Individual schools in Madison also fared well in the NICHE report, with all in the top tier.
The seven elementary schools in Madison City all landed in the top 10 of the school rankings. Mill Creek at #3; Horizon, #4; Heritage, #5; Columbia, #6; Midtown, #8; Madison, #9; and Rainbow #10. That's out of 741 elementary schools ranked statewide.

Discovery Middle placed 1st and Liberty 5th out of 397 middle schools ranked statewide. James Clemens placed 6th and Bob Jones 9th out of 365 Alabama high schools.

Madison City Schools Superintendent Dr. Ed Nichols said being in the top tier in every category is a "true community effort" that everyone can be proud of for achieving.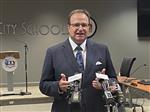 "Certainly, administrators, teachers, and support staff in our schools deserve much of the credit. They are where the learning happens every day. It is also a reflection of the great parents and kids we have in the district and an administrative team and board that continuously looks for ways to improve."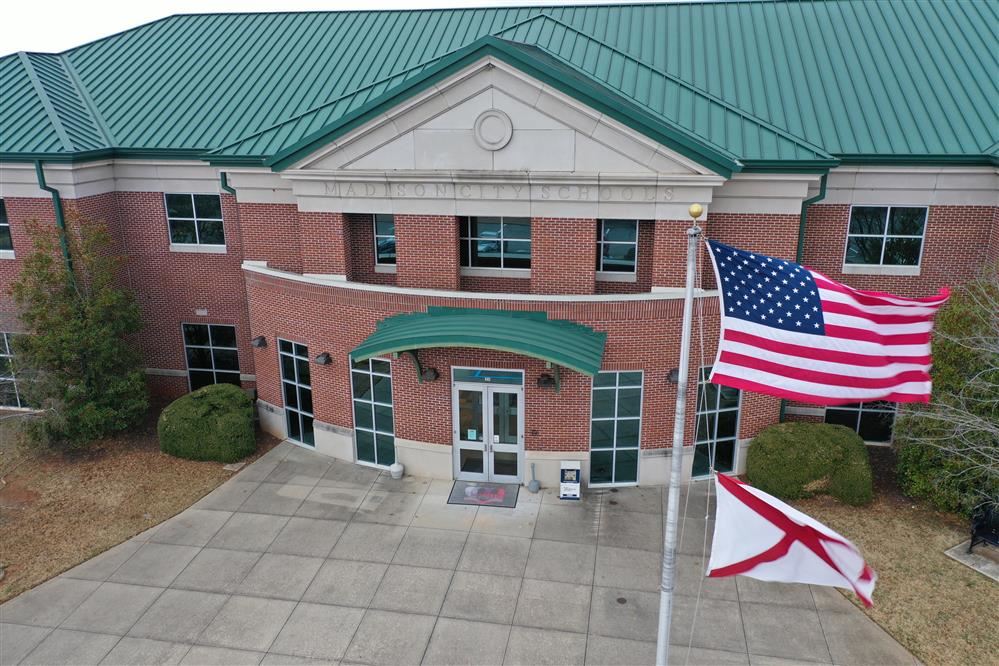 Dr. Nichols credited the past and current board and community leaders for decisions that support an incredible curriculum for all students.
The close rankings by all schools in Madison City affirm longstanding district efforts to ensure quality education to all children no matter what school they attend. Dr. Nichols commended the board and community for decisions - sometimes difficult ones like rezoning and the recent tax increase for schools - that continually keep MCS at the forefront of school districts nationwide.
NICHE says it bases its annual evaluations using a variety of criteria including state test scores, college readiness, graduation rates, SAT/ACT scores, teacher quality, public school and district ratings and opinions from parents and students.
Posted 9-27-22.
On the state report card issue, Superintendent Dr. Ed Nichols pointed out that Madison City Schools was one of only five districts in Alabama out of 137 systems where every school in the district received an" A" rating.
In this Thanksgiving season, let me express how thankful I am for our students, teachers and staff, administrators, board members, and parents for the role they play in making our school system great. I certainly appreciate the support we receive from our community and community leaders that allows us to provide a high-quality education for the children of Madison. I am in classrooms every week and see the outstanding things that are happening in each of our schools. While we are pleased by this outcome, we celebrate this with the understanding that a letter grade is only a symbol. The most accurate measure of our effectiveness is how well we are preparing our kids for their future. So we accept this with a commitment that we will never become complacent where we are. We will constantly seek ways to improve.
The state report cards are a measure of academic achievement, academic growth, chronic absenteeism, and progress in EL proficiency for our elementary and middle schools. For the high schools, the state report cards are a measure of academic achievement, academic growth, graduation rate, college and career readiness, chronic absenteeism, and progress in EL proficiency.

The straight-A performance by our schools affirms that no matter where one lives in Madison, they are zoned for a quality school.