Return to Headlines
Madison Soars In Top Schools Rankings
James Clemens and Bob Jones high schools rank 7th and 8th respectively in the latest U.S. News & World Reports top 25 high school rankings in Alabama.
That's among 376 high schools spread across 138 school districts statewide, according to the April 21, 2020 report.
Al.com compiled a list of Alabama's top 25 high schools, counting down to number one. Rankings of all Alabama high schools can be found at this link.
Here is a link to the national findings.
The U.S. News & World Reports study is the latest among a variety of studies looking at school excellence.
Madison City Schools consistently places near the top of most studies.
The district last year placed among the 50 best school systems in America, according to a national education study group. It also was one of the few districts in Alabama with every single school earning an A on the 2019 State Department of Education Report card.
The ALSDE assessment gave the Madison district a grade of
96 overall
, up from 92 the previous year.
All 11 Madison City Schools also received an A for the third consecutive year, with numerical scores improving in all but one school, which only slid from a 99 to a 98. Only eight out of 137 school systems statewide had every school earning an A.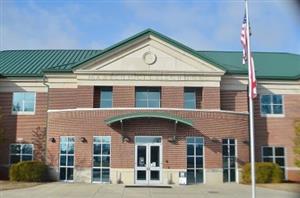 NICHE, a national education research group, ranked MCS 46th out of 10,768 public school districts nationwide in its 2019-2020 report. NICHE ranked Madison City
2nd best in Alabama
among 137 districts.
Individual MCS schools also fared well, with all landing in the top 1-2 percentile of America's best schools.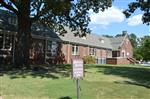 Madison Elementary School
In its Alabama rankings, NICHE named Madison Elementary the
best public elementary school in Alabama
and 87
th
overall among 50,458 nationwide.
That was followed by Columbia Elementary, 2
nd
in Alabama, 120th overall.
Mill Creek, 4
th
in Alabama, 147th overall.
Heritage, 5
th
in Alabama, 155th overall.
West Madison , 8
th
in Alabama, 312th overall.
Horizon, 11
th i
in Alabama, 385th overall.
Rainbow 14
th
. in Alabama, 546th overall.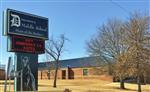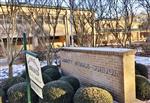 Discovery Middle ranked 2nd and Liberty Middle 4th among 383 middle schools in Alabama. NICHE placed DMS and LMS 161st and 212th respectively among 23,632 middle schools nationwide.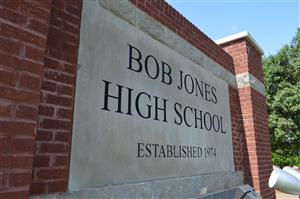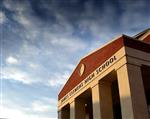 Bob Jones placed 3rd and James Clemens 6th among 355 high schools statewide. Nationally, BJ and JC ranked 297th and 494th respectively out of 19,314 public high schools across America.

The 2020 NICHE showing for Madison is incredible in a district with 11 schools and enrollment just under 12,000.

Schools Superintendent Robby Parker said being in the top 1 percent or less in almost every category is a reflection of a "true community effort" that everyone can be proud of.

"Certainly, the kids and the teachers and staffs in our schools are key. They are the ones where the magic happens every day. I think what this really shows is that no matter where you live in Madison, no matter what level your child is at – elementary, middle or high school – he or she will go to one of America's best schools. That has been one of our cornerstones."

Superintendent Parker credited the Board and community for decisions - sometimes tough ones - that continually keep MCS at the forefront.
"We have to rezone sometimes which is not easy. But we do that to ensure that schools are demographically equal in order that every child can attend one of the best schools in America. We've accomplished that and will fight hard to continue that."

NICHE says it bases its annual evaluations using a variety of criteria including state test scores, college readiness, graduation rates, SAT/ACT scores, teacher quality, public school district ratings and opinions from students and parents.

On the Alabama School Report Card, the As earned by each MCS school were mostly high As.
Here are the numerical grades by school:
* Columbia Elementary, 98.
* Heritage Elementary, 99.
* Horizon Elementary, 97.
* Madison Elementary, 96.
* Mill Creek Elementary, 99.
* Rainbow Elementary, 98.
* West Madison Elementary, 98.
* Discovery Middle, 96.
* Liberty Middle, 94.
* Bob Jones High School, 95.
* James Clemens High School, 94.

Superintendent Parker said the fact that all MCS schools are so close in score highlights a very important point on rezoning - that no matter where a child lives in Madison, he or she will be zoned to a quality school. "Keeping schools socio-economically balanced has been one of the cornerstones to the success of Madison City Schools," he said.

Detailed news article from al.com