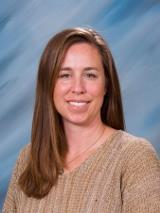 Phone: (256) 430-2751
Email:
Degrees and Certifications:
Mrs.

Alisha Mayfield

Starting and writing a bio is hard, at least for me, so I decided to do a little Q&A instead. I hope this helps you get to know me a little bit better!

Q: Where are you from?
A: I've lived in Utah, California, and New Mexico, but I've lived in the Madison area since I was ten (except for a year at BYU), so this is where I call home.

Q: Where did you go to school?
A: I graduated from Athens State University in May of 2015. Before that, I attended Brigham Young University and Calhoun Community College, and I am an alumni of Bob Jones High School.

Q: How long have you been teaching?
A: This is my sixth year teaching at Columbia Elementary, three years as a fourth grade science and social studies teacher, and two years as a third grade ELA and social studies teacher. Before beginning my teaching career, I taught in and organized preschool groups for my children when they were younger, and I have spent years working with children of all ages at church.

Q: Are you married?
A: Yes, I have been married to Nate for 21 years.

Q: Do you have children?
A: Nate and I have four children, three girls (ages 20, 19, and 12) and a boy (age 14). They attend Calhoun Community College, Bob Jones High School, and Discovery Middle School.

Q: What is your favorite food?
A: I love almost all food, but I especially love my mom's tacos and chicken broccoli casserole.

Q: What is something you just learned?
A: I learned that two heads are better than one ... It is wonderful to bounce ideas and thoughts off of people around you, because you always come up with something better than what you would have on your own. It's a lesson I learn over and over again.

Q: What is the last book you read?
A: I'm currently listening to The Half-Blood Prince, by J.K. Rowling (I love audiobooks, and I love Harry Potter) and just finished reading Home Front by my new favorite author, Kristin Hannah.

Q: What do you like to do when you're not at school?
A: I love to spend time with my family, do anything creative (I'm really enjoying watercolor and ink right now), read, kayak, volunteer, and exercise.

Q: What did you want to be when you grew up?
A: I'm lucky ... I'm doing what I've always wanted, and that is to be a mother and a teacher!