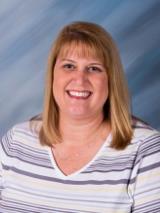 Phone: (256) 430-2751
Email:
Degrees and Certifications:
District Nurse's News
Parents,

During the week of September 30, 2019, VAKs (Vaccinate Alabama's Kids) will be offering flu shots to our students, Pre-K- Grade 12.

The flu shots are totally optional.
There are no out-of-pocket costs. VAKs will bill your insurance company.
Only students whose parents have completed, signed, and returned the consent form will be given the flu shot.
If you do not want your child(ren) to receive the flu shot at school, DO NOT RETURN the consent form.
Only flu SHOTs will be given. Please discuss and prepare your child for getting a shot!
The consent form must be filled out completely, signed, and turned in to the school nurse no later than the day before VAKs is scheduled to be at your child's school

Attention Parents of New Students: Your child(ren)'s REGISTRATION is NOT COMPLETE until you bring A HARD COPY of the Certificate of Immunization (COI) to the school. Uploading a copy is NOT sufficient! We do not print COI from ImmPRINT. You must get the COI from your child's doctor, clinic, or health department.