Return to Headlines
MCS Kicks Off School Year With Institute Day
Madison City Schools officially launched the 2021-2022 school year for employees today, exactly one week before the Aug. 4 school start for students.
It's called Institute Day, the annual all-hands meeting of school and district employees where service awards are given, district teacher and staff members of the year are announced, and an address from the superintendent and inspirational speaker.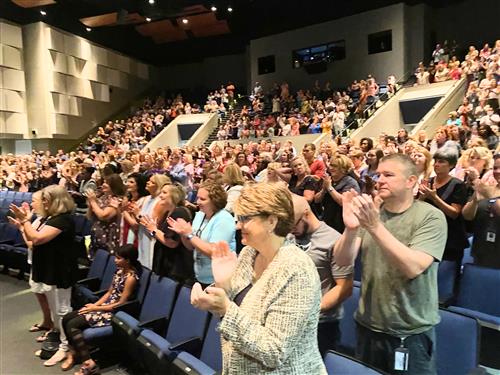 Schools Superintendent Dr. Ed Nichols charged employees to love their students and celebrate the giftedness in each of them.

The keynote Speaker was Louisville, Ky. native Patrick Henry Hughes (patrickhenryhughes.com), who rose above his lifelong blindness and physical disabilities to become a talented musician, performer and public speaker.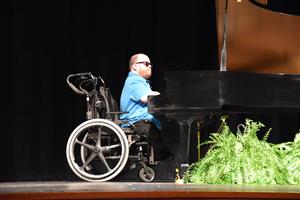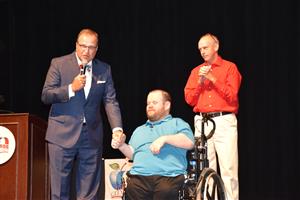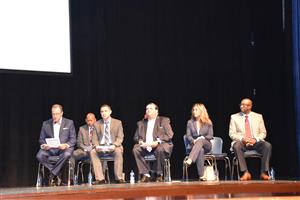 Dr. Nichols left employees with this thought about dealing with difficulties in life: "How often do we walk with our heads down, looking at the dust and missing the beauty? Look up. Don't miss the beauty."

Flanking him on the stage at the end was a line of kids reflecting the diversity of Madison City Schools, which has families representing 86 different languages as their native tongue.
Board Vice President Luis Ferrer reminded MCS employees that students "come from all over the world and the U.S." and live in Madison. Many who move here choose Madison City Schools because of its reputation as a top performing school district.
"Today, we recognize your excellence. We not only are lucky but are blessed to have you."
Mill Creek teacher Kiley Rikard was named Elementary Teacher of The Year and James Clemens teacher Kristen Steele was named Secondary Teacher of the Year. System Nurse Bonnie Davis was named Staff Member of the Year.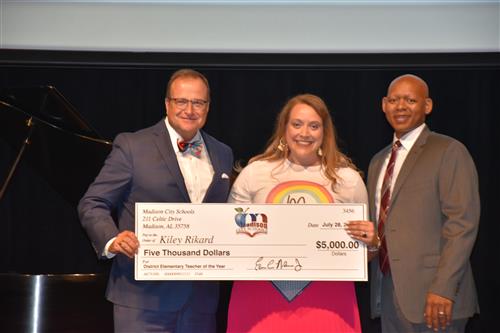 Elementary Teacher of the Year Kiley Rikard, Mill Creek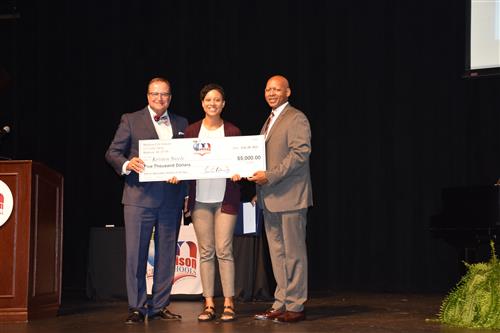 Secondary Teacher of the Year Kristen Steele, James Clemens H.S.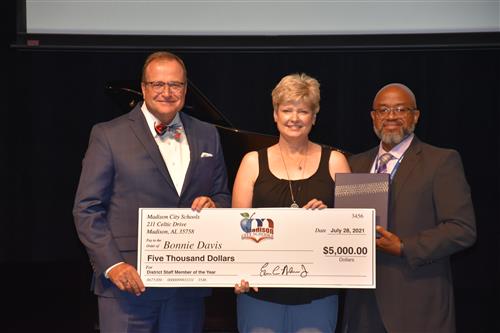 District Staff Member of the Year Bonnie Davis, system Nurse supervisor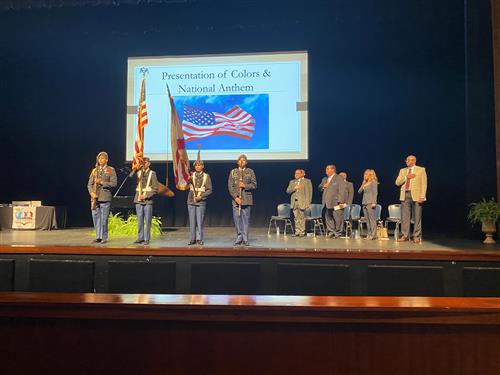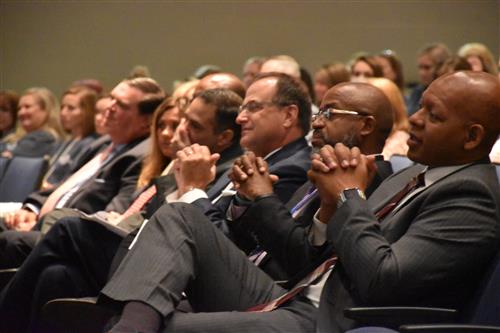 Board and Dr. Nichols watching guest speaker perform on his piano. Board President Tim Holtcamp could not attend because of a commitment.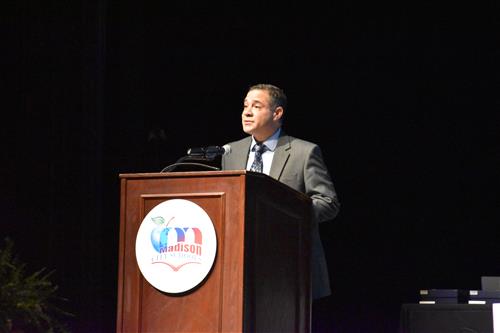 Board Vice President Luis Ferrer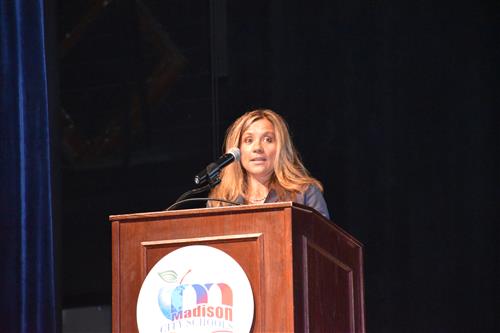 Board member Alice Lessmann


Board member Greg Hulsey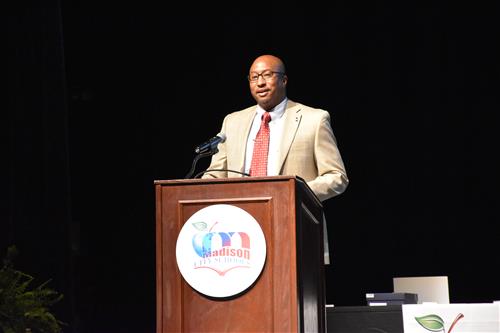 Board member Travis Cummings
Assistant Superintendent Mr. Eric Terrell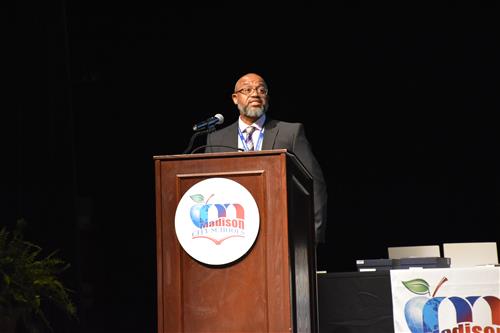 MCS Chief Operating Officer John Jones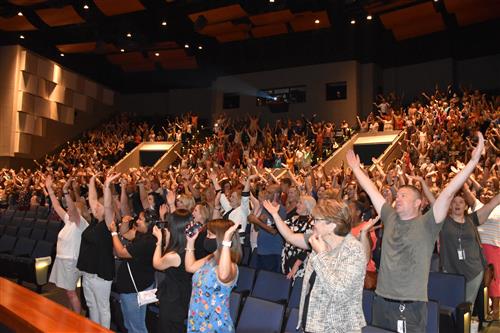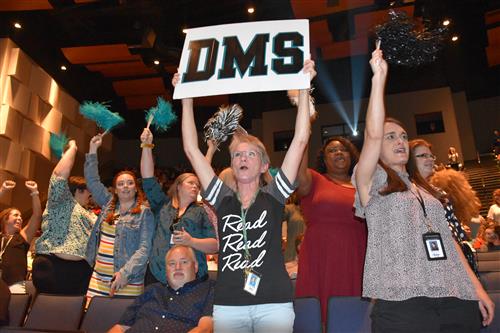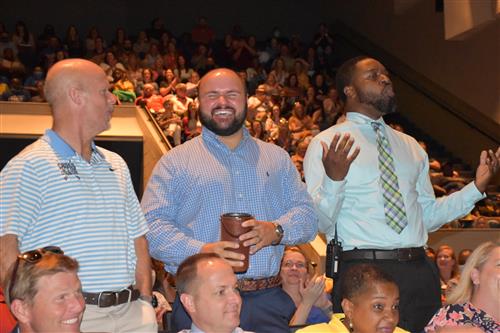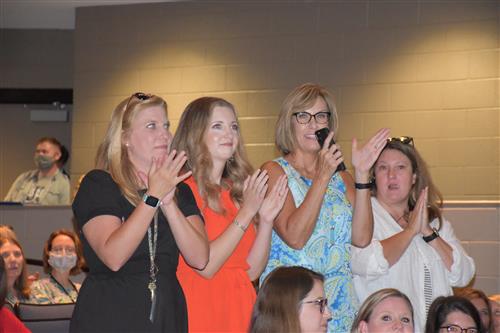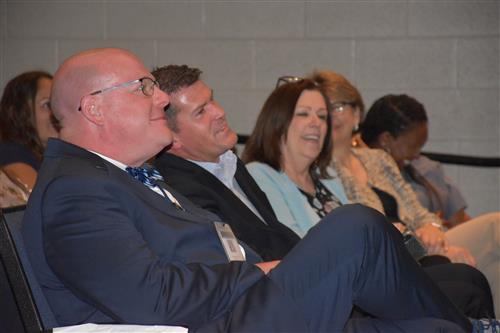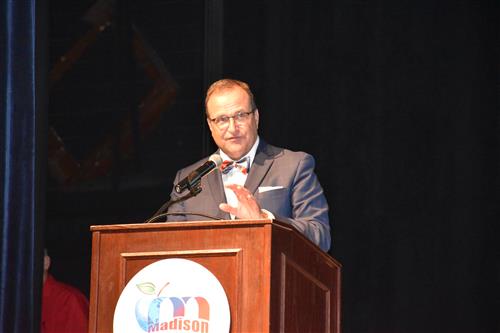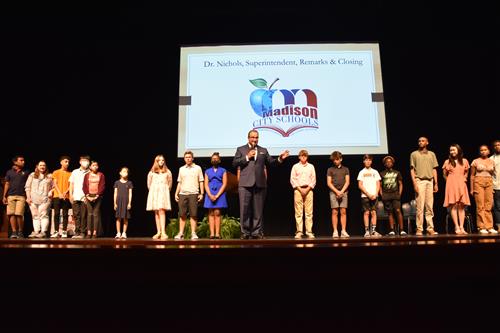 Secondary students from schools across the Madison City Schools district.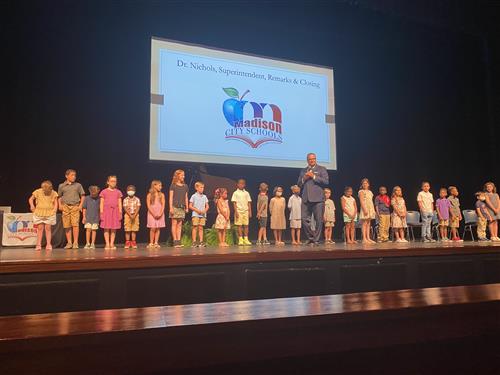 Elementary students from across the Madison City Schools district.