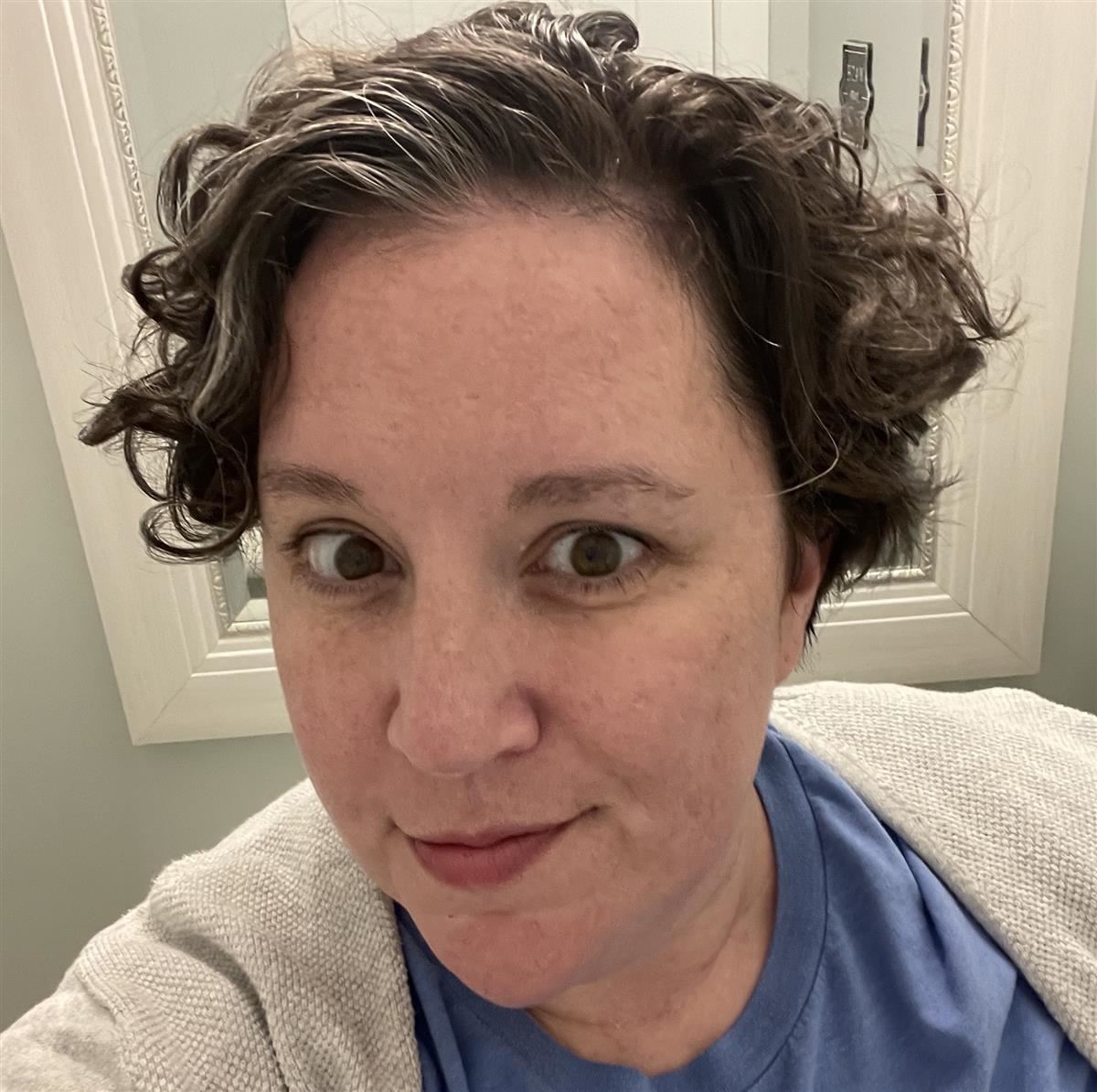 Phone:
Email:
Degrees and Certifications:
Amber Merrill

I am so excited to be a gifted education specialist at Heritage!

I began my teaching career in this exact same position in 2005. Since then, I have also been a math teacher for 6th and 8th grade at Heritage, Mill Creek, and Liberty. I also taught Computer Science for 7th and 8th grade at Athens Middle School as well as developed Python programming curriculum for a local tech company. I have now come full circle!


I was born and raised in the Midwest and attended Purdue University, receiving a Bachelor's in Elementary Education in 2003 and Master's in Gifted Education in 2005. I received National Board Certification in 2017.


My husband, Garrick, is a Computer Engineer for NASA, and I have two daughters, Amelia and Lillian, and two dogs, Scout and Copper. Amelia also has a African fat-tailed gecko named Wall-E and Lily has a guinea pig named Dr. Pepper, but that's completely their responsibility. ;)


We enjoy hiking, camping, (we're trying to hit every National Park and Seashore) and sailing as a family. My hobbies include crafting and watching sports, especially Big 10 Football and Basketball.
Frequently Asked Questions

Who can refer a child for gifted testing? Any student in 3rd - 5th grade can be referred by any teacher, parent, or even a peer or self-referral.

Who do I talk to about gifted testing? You may make the request to either gifted specialist or your child's classroom teacher. You should get a "Notification and Consent" form soon after. The 90-day timeline begins when the form is returned.

What's the difference between high-achieving and gifted students? High-achieving students typically excel in school, graduate with honors, and go on to excel in their career. Some gifted students are also high-achieving, but many struggle in a traditional school setting.

Are there limits to how many students can be in the gifted program? No. Each student is looked at individually and qualification is dependent on the points on the "Gifted Eligibility/Screening Determination Form."

How long does it take for the referral process? It varies by student. Gathering student work samples takes about the same amount of time for every student, but the aptitude tests may take longer. Some students have a high total score on the screening tests, such as CogAT or NNAT. Students who have a high subscore may require an IQ test given one-on-one by the district psychologist. Students are tested in order by their referral date, and that can take some time. Don't panic if your child's referral takes awhile!

Please refer to the links at the top of the page for more details about the referral process or gifted services in Alabama.