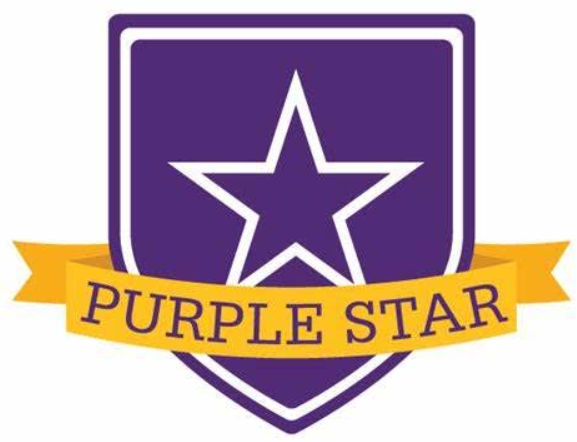 The Purple Star School program was initiated by the Military Child Edication Coalition (MCEC) help schools nationwide respond to the educational and social-emotional challenges military-connected children face during their transition to a new school and keep them on track to be college, workforce, and life-ready.

The Alabama Purple Star Schools Program and Committee, established by Legislature with the passage of Act 2021-7, recognizes the efforts of the K-12 schools in the state that are committed and supportive of military students, and their families, as they transition to their new homes and schools. The Purple Star School program was designed to help mitigate the challenges of high mobility by setting standards for and publicly designating military-friendly schools. The Purple Star Award recognizes schools that show a major commitment to students and families connected to our nation's military. Schools that earn the award will receive a special Purple Star recognition to display on site.

A school will be designated a Purple Star School if it completes all the required activities, plus one optional activity listed in the ALSDE Purple Star application. The Purple Star Committee determines a school's eligibility for the award. We are proud to announce that in April 2022, all MCS schools achieved Purple Star designations. Additional Purple Star information from MCEC can be found here.