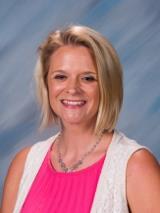 Phone:
Email:
Degrees and Certifications:
Personal Life

My name is Stefanie Cook and I am the school counselor of Madison Elementary. I spent the first part of my teaching career teaching ELA at the high school and middle school level. I came to Madison Elementary School in 2015, and I absolutely love working in the elementary world! This is a great time for students to build relationships and create a foundation as lifelong learners! I look forward to working with your students and helping them become the best versions of themselves!

Education:

Master of School Counseling; University of West Alabama - 2015
Bachelors in Secondary Education/ English Language Arts; University of North Alabama - 2007

Vision Statement:

The vision of the Madison Elementary School Counseling Program envisions all students are life-long, global learners who are well-equipped with critical thinking and self-advocacy skills to help them achieve the many successes of life. They are compassionate, reflective, empathetic and lifelong learners. Through collaborative efforts and school-wide support, they will make a positive impact on our society and our world because of the values and wisdom they possess.

Mission Statement:

The mission of the Madison Elementary School Counseling program is to provide a relevant , equal access, and rigorous curriculum that teaches all students how to be lifelong learners on a global level. By actively consulting and collaborating with all stakeholders, we are able to provide a climate that promotes growth and success. The counseling department models professionalism and follows the highest standard of ethics. We create an environment that fosters growth through intentional, evidence-based and data-driven decisions. By having equitable access to a nurturing counseling curriculum, students have a foundation to achieve their fullest potential.

PATHWAY Lessons

Students in Madison City Schools have access to the school counseling program at their school. Students receive two whole group lessons using the PATH curriculum. These lessons focus on subjects such as good choices in the classroom, conflict resolution, and academic guidance.