Return to Headlines
PTAs A Key To MCS Success
Madison City Schools thrives largely because of partnerships with its PTAs. Our PTAs are an important liaison between our schools and the community.

Superintendent Dr. Ed Nichols and Community Development Coordinator Lee Shaw welcomed the Madison City PTA Council in its assembly Aug. 17th kicking off the new school year.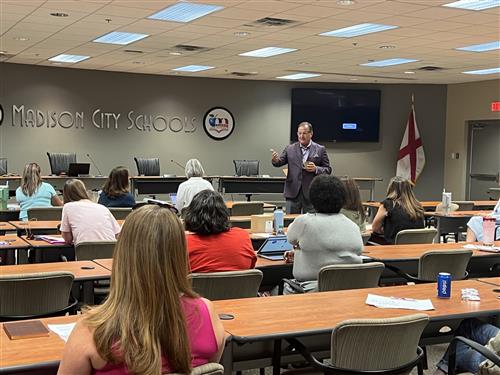 The Madison City PTA Council officers for the 2023-2024 school year are:

Sarita Edwards, president.

Toni Apse, vice president.

Stephenie Walker, secretary.

Stephanie Kokan, treasurer.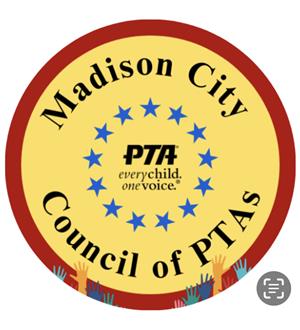 Below is information on PTAs for each school:
Instagram: @jcptsa
Twitter: @jcptsa
Instagram: @DiscoveryMiddlePTA
Twitter: @DMS_PTAmadison
Instagram: @LMS_PTA
Instagram: @columbiaelementarypta
Twitter: @columbiaelepta
Instagram: @rainbowelementarypta
Ways to connect with the Madison City PTA Council.