Return to Headlines
The Jet Has Finally Landed at JCHS
The decade-long effort to have a jet display on the James Clemens High School campus has finally become a reality.
School and community leaders gathered September 14th for a dedication ceremony of a jet display in the main roundabout entering the school. James Clemens is known as The Jets.

"This project is a long one that spanned the life of the school. We are excited to celebrate this important occasion this evening," said Dr. Kerry Donaldson, principal at JCHS.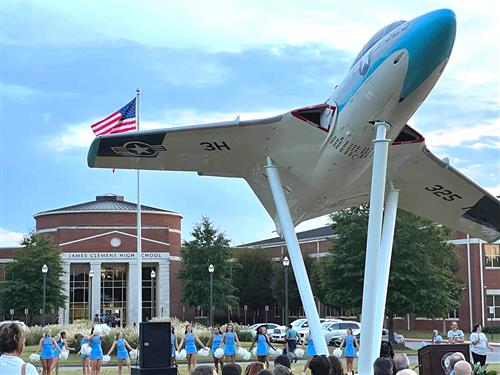 Thanks to partnerships with Northrop Grumman, PPG and others, the retired Navy aircraft is now on permanent display outside the school.
The Madison City Board of Education led a dedication ceremony for dignitaries, students and community at the school. The event provided a spectacular ending to JC's 2023 homecoming parade, which ended at the school.
"The entire community - students, parents, faculty, boosters - is excited to see this project become a reality," said Madison City Schools Superintendent Dr. Ed Nichols. "Having a fighter jet displayed as the centerpiece of campus not only speaks to the spirit of the James Clemens Jets but to the rich military and defense history that so permeates this area."
The Madison City BOE acquired the aircraft in 2014 for display on the JCHS campus. It is a Northrop Grumman-built Navy TF-9J Cougar fighter jet on permanent loan from the U.S. Naval Aviation Museum in Pensacola, Fla. While the jet never saw combat, it was used as an advanced flight trainer in the Vietnam War era and was also flown by the Navy's elite Blue Angels flying team.
Through the years, JCHS junior ROTC members, shop students and others have been refurbishing the jet - wingtip to wingtip and front-to-back along its fuselage. Local resident Randy Beavers did much of the work. The restoration must follow strict guidelines for the paint schemes and display requirements atop the pedestal.
"Northrop Grumman is proud to support these students and their efforts," said Northrop Grumman when the restoration got under way. "Not only in refurbishing the TF-9J Cougar fighter jet, but telling the history behind the aircraft with help from our Northrop Grumman historians, who volunteered their time to educate students and highlight the significance of the jet to our military community."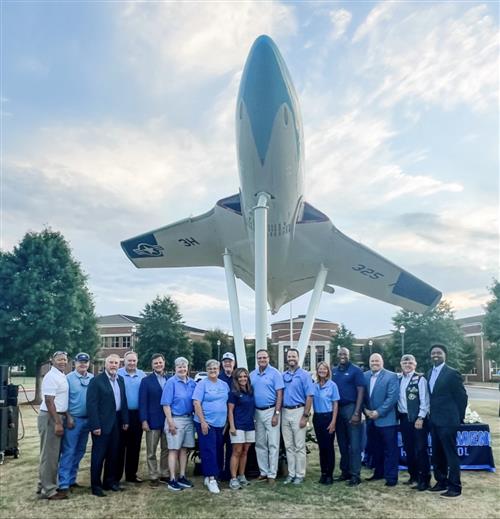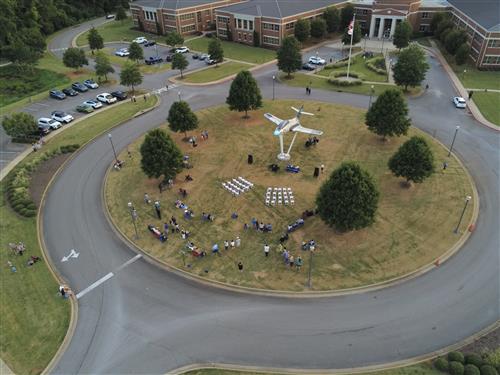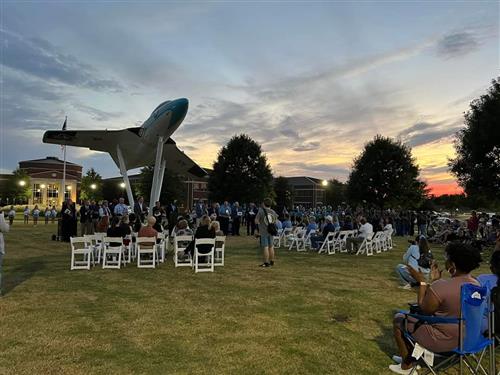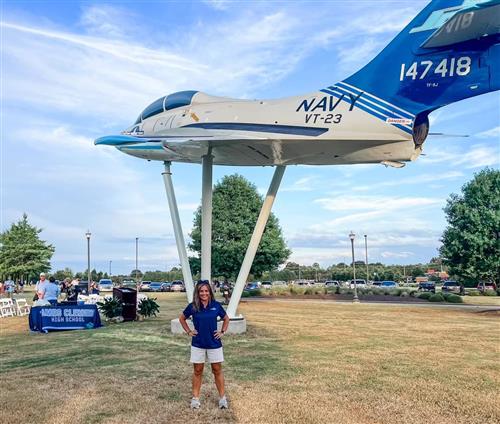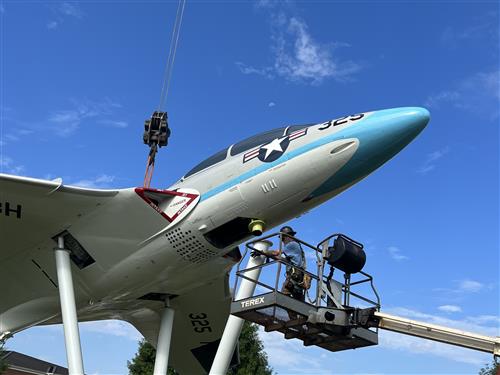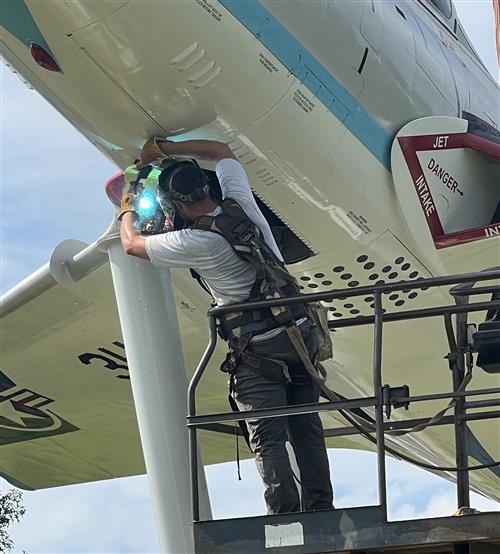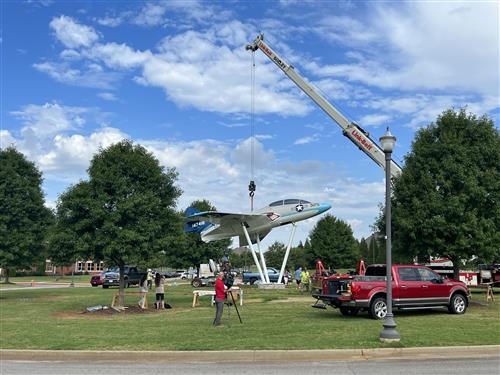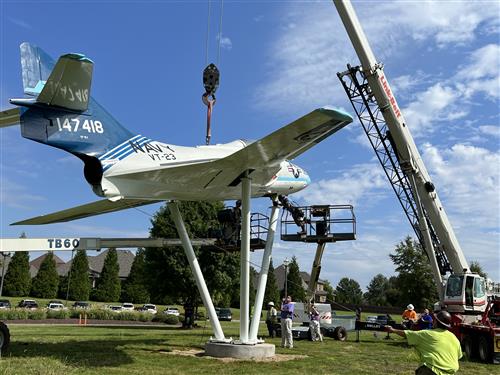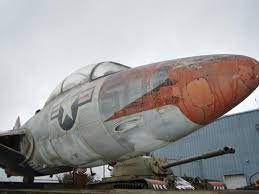 Here is the jet shortly after it was delivered to the Veterans Museum in Huntsville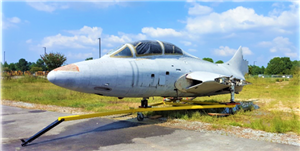 File photo of fuselage while the wings are being refurbished. Much of the work was by JC students in shop class/ROTC and volunteers.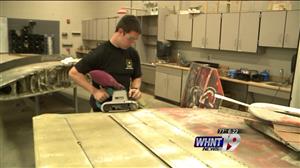 Student sanding a wing for repainting