Return to Headlines
MCS Top Teacher & Staffers 2022-2023
Meet the 2022-2023 Teachers Of The Year (TOTY) and Staff Members Of The Year for Madison City Schools.
Winners were selected by their peers at each school and presented a $500 check by a prize patrol lead by Supt. Dr. Ed Nichols and top MCS admins.
The Central Office and Transportation Department also selected a Staff Member of the Year.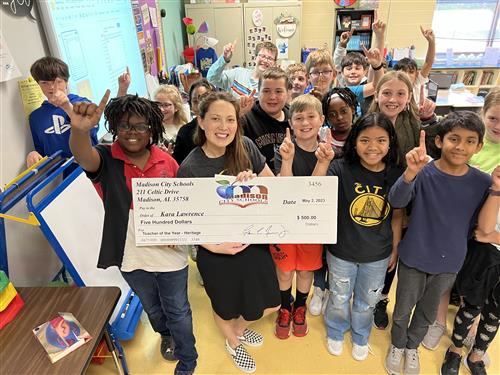 Recipients only learn of their selection when the prize patrol shows up in their workplace, often drawing cheers from students and co-workers.
Later in the summer at the back-to-school kickoff called Institute Day, winners of the District teacher and staff members will be announced, with each receiving a $5,000 check for their selection.
The Board of Education approved the TOTY and SMOTY awards as a way to recognize teachers and support personnel who are voted for by their peers for exemplary performance.

Accompaning Dr. Nichols at each stop include Assistant Superintendent Eric Terrell, Chief Academic Officer Dr. Heather Donaldson, Development Office Coordinator Lee Shaw and either Secondary Instruction Coordinator Sharon Powell for middle and high school presentations or Elementary Instruction Coordinator Melissa Mims for elementary presentations.. Principals and assistant principals also took part.

Here are the TOTY and SMOTY winners for 2022-23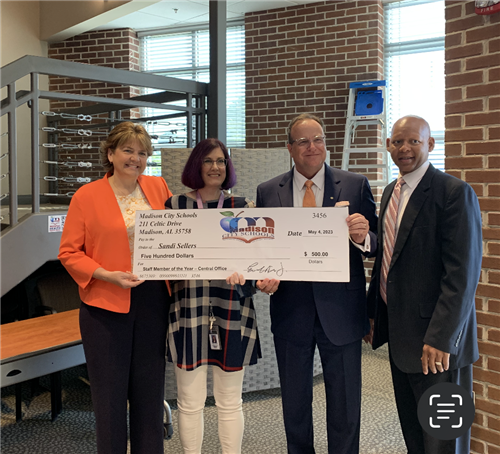 Sandi Sellers, Central Office SMOTY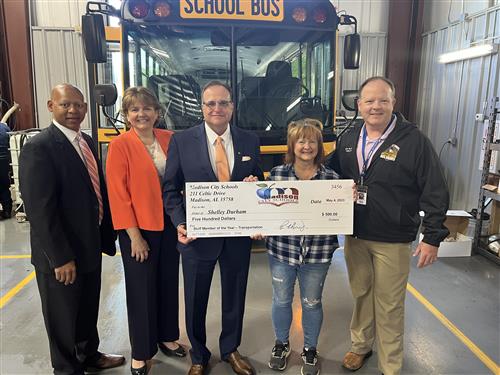 Shelley Durham, Transportation SMOTY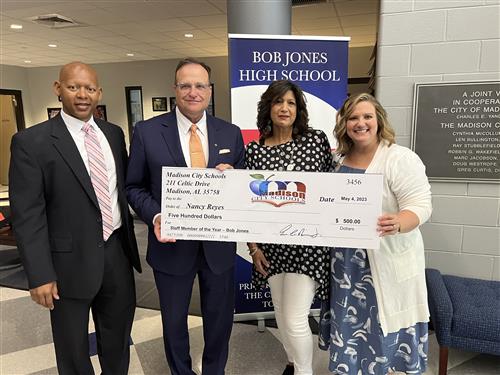 Bob Jones HS SMOTY Nancy Reyes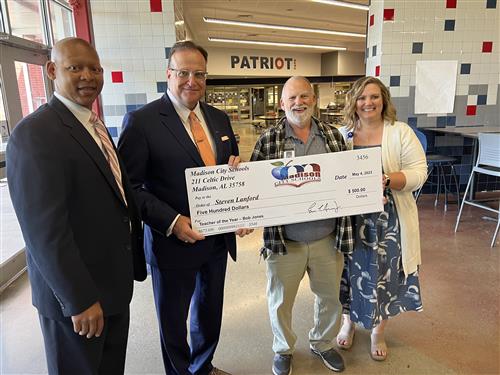 Bob Jones HS TOTY Steve Lanford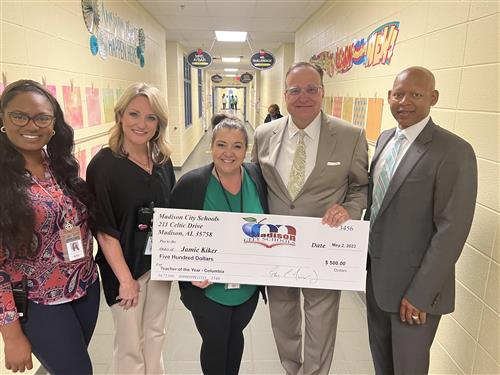 Columbia Elementary TOTY Jamie Kiker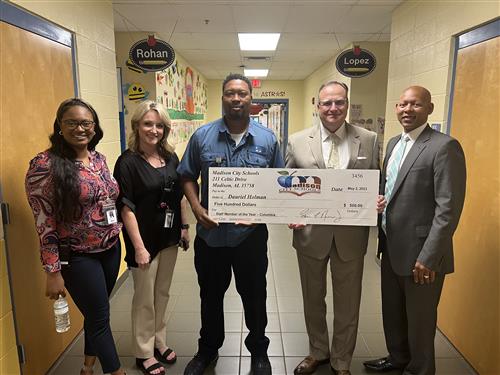 Columbia Elementary SMOTY Dauriel Holman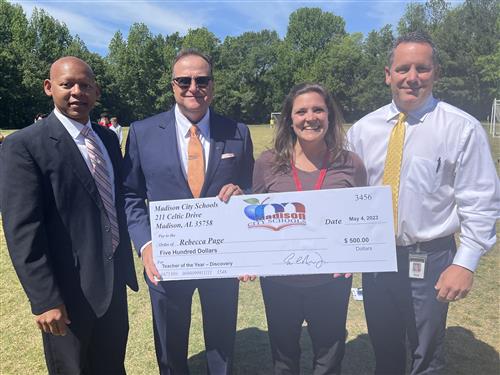 Discovery Middle TOTY Rebecca Page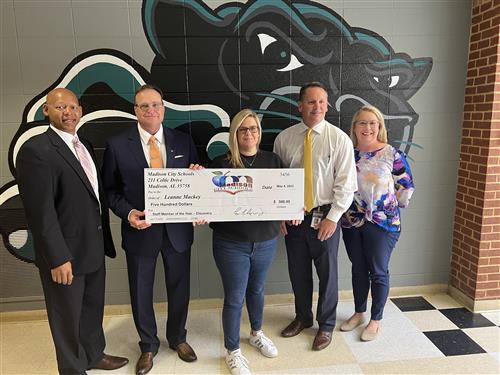 Discovery Middle SMOTY Leanne Mackey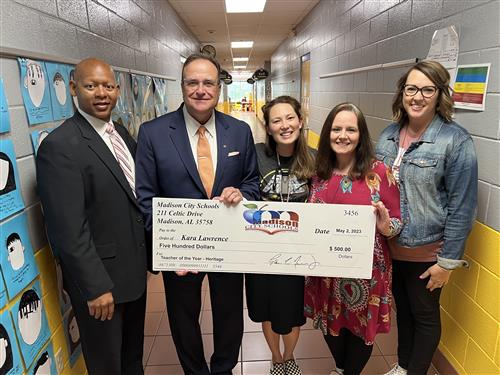 Heritage Elementary TOTY Kara Lawrence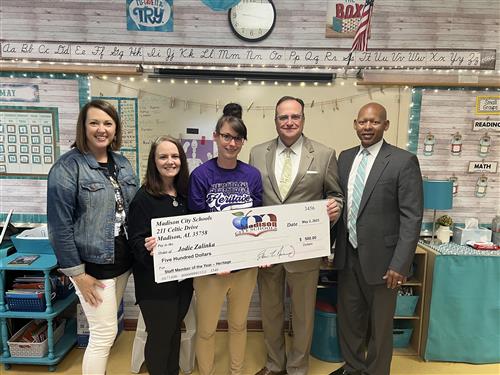 Heritage Elementary SMOTY Jodie Zalinka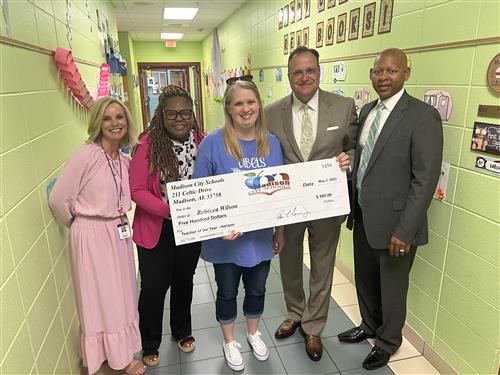 Horizon Elementary TOTY Rebecca Wilson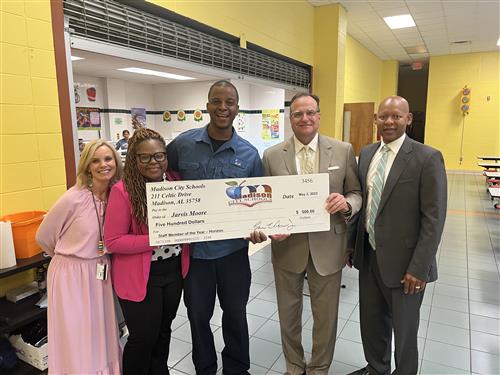 Horizon Elementary SMOTY Jarvis Moore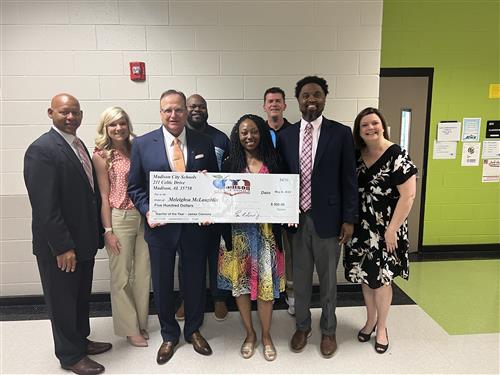 James Clemens HS TOTY Meleighsa McLaughlin




James Clemens HS SMOTY Yesy Gonzalez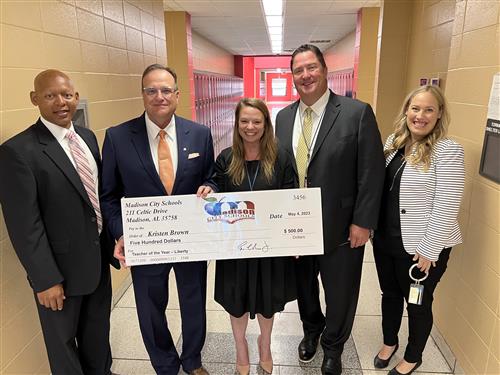 Liberty Middle TOTY Kristen Brown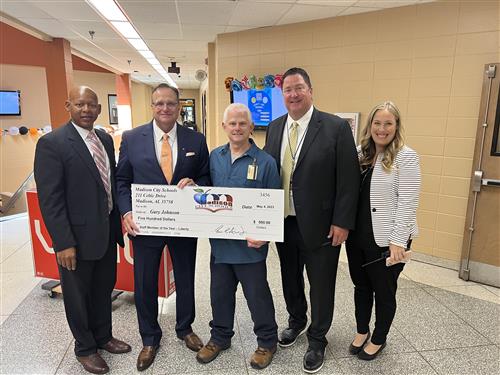 Liberty Middle SMOTY Gary Johnson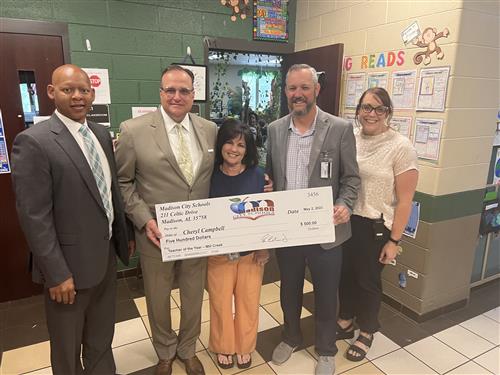 Mill Creek Elementary TOTY Cheryl Campbell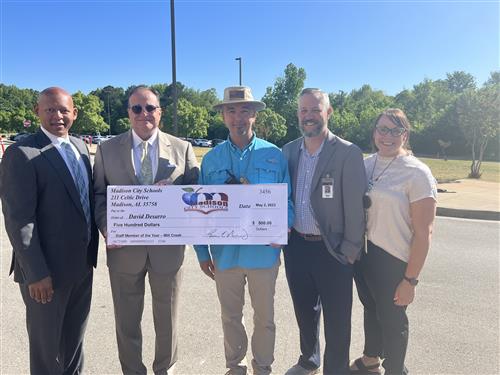 Mill Creek Elementary SMOTY David Desarro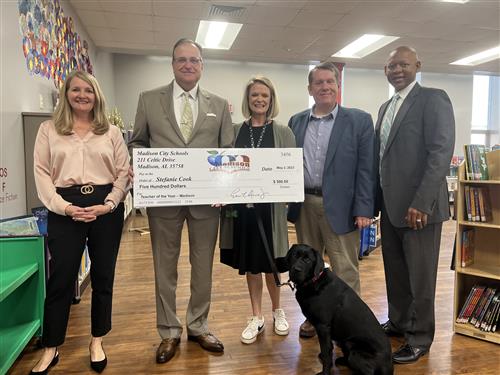 Madison Elementary TOTY Stefanie Cook, and "Barnie" the facility dog.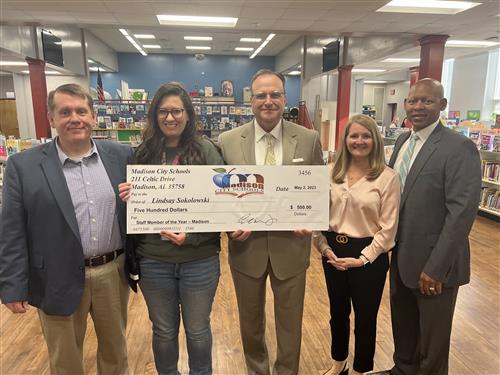 Madison Elementary SMOTY Lindsay Sokolowski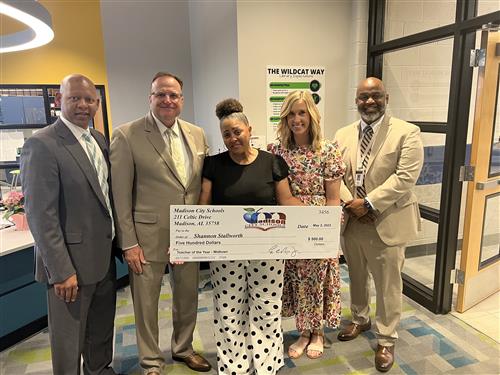 Midtown Elementary TOTY Shannon Stallworth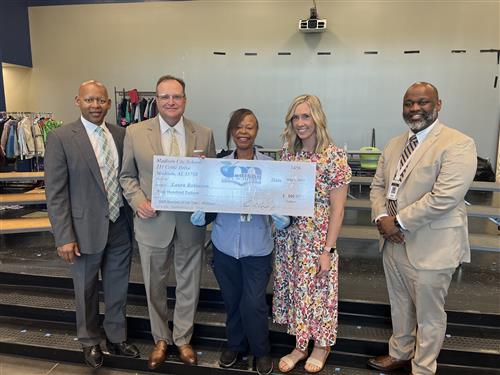 Midtown Elementary SMOTY Laura Robinson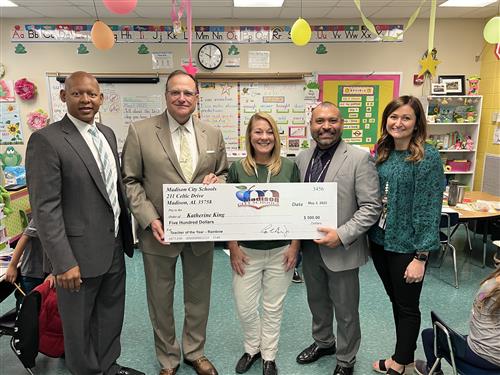 Rainbow Elementary TOTY Katherine King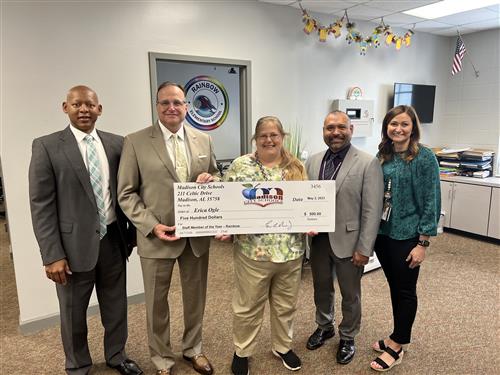 Rainbow Elementary SMOTY Erica Ogle