Return to Headlines
New School Financing Approved
The Madison City Board of Education gave final approval to the financial agreement that will pay for new school construction.
The $93.4 million bond-financing plan comes with an effective 3 percent interest rate which was better than expected. A complex financial discounting formula means actually the district will receive $100.4 million but borrow $93.4 million.
The money will be used mainly to build a new elementary and middle school and renovate West Madison Elementary into a districtwide Pre-K Center.
Site preparation for the elementary school is well under way with construction expected to begin in early spring and opening planned for August 2021. Work on the middle school could also begin in spring for a projected opening of August 2022.
Voter approval of the 12-mil tax in September will also help pay for districtwide safety improvements, operational expenses of the new schools and future expansions of the high schools.
BOE Attorney Woody Sanderson noted that this is the first time in the 21 year history of Madison City Schools that the system is incurring bond financing on its own. Previously, the city secured the borrowing on its bond rating with the school system covering the payments.
The Board got a sneak peek at Discovery Middle School's Advanced Drama program for its Nov. 15 production of "The Trial of the Wicked Witch."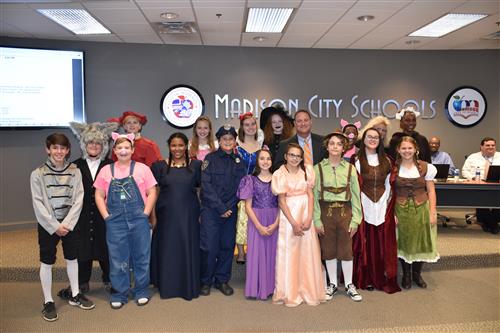 DMS Drama cast of the upcoming "Trial of the Wicked Witch."

The Board also honored several staff members, including psychologist Andrea DeLaGarza from the Special Education Department, and teacher Wendy Tibbs from West Madison Elementary.
DeLaGarza was named School Psychologist of the Year by the Alabama Association of School Psychologists. Fellow MCS phsychologist Tricia Daniel was also recognized as the immediate past president of the Alabama Association of School Psychologists.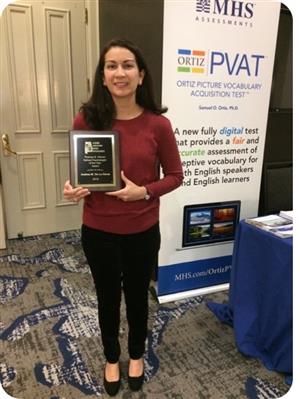 Andreea DeLaGarza, pyschologist Madison City Schools

Ms. Tibbs received the Lifetime Achievement In Gifted Education Award from the Alabama Association of Gifted Children during a recent state gifted conference in Birmingham. She was nominated and chosen by a committee based on several qualification criteria in gifted education.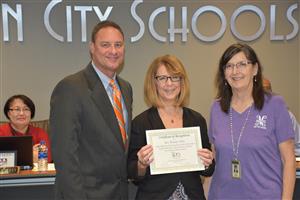 Gifted teacher Wendy Tibbs (center) from WMES. Also gifted teacher Beth Bero from Horizon with Mr. Parker

The Board also heard Superintendent Robby Parker go over his superintendent goals which cover the areas of personnel development creating a Development Office, and strengthening STEAM programs in Madison City Schools.