Return to Headlines
Parker, BOE Get Schoolbus View of Explosive Growth
Superintendent Robby Parker led the Madison City Board of Education on a bus tour of huge new subdivision developments that will feed into MCS.
The meeting was a work session of the Board.
The tour included open farm fields that will soon be plowed under for houses. It also went by active construction sites with homes already sprouting up.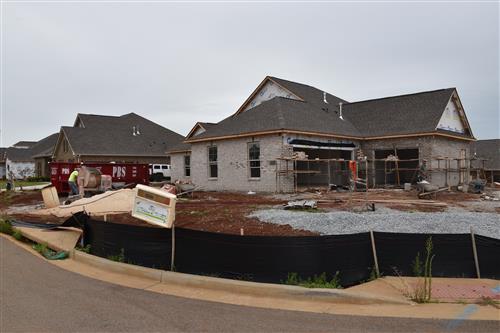 Subdivisions Like This One Are Gobbling Up Undeveloped Land in Limestone County

Mr. Parker said approximately 3,300 home sites have been approved in the MCS district, with more expected based on markers on stubbed-out streets in developing subdivisions.
The activity is most prevalent in Madison portions of Limestone County.And also in nearby Triana which PARCA says marked the highest "percentage" growth of any town in Alabama.
But there's also a lot of "fill in" going on in more established east Madison as well.
That was evidenced by a huge farm field in east Madison where a 180-plus home subdivision is planned And the hodge-podge of new home construction squeezed on single-lots between older homes.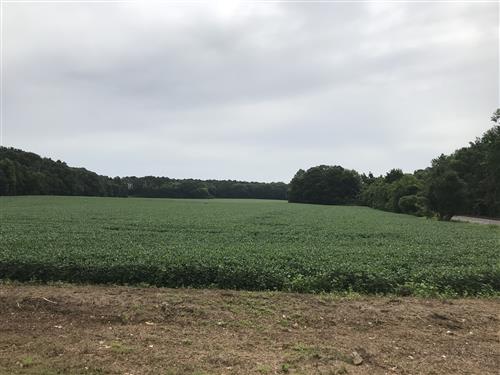 Field near established subdivisions in east Madison proposed for 180-plus homes.
Mr. Parker guided the bus by the planned sites for a new elementary and middle school and past James Clemens and Bob Jones high schools which will need expansions.
He pointed out numerous other large and small developments on the way into Limestone County, where construction was flourishing in subdivision after subdivision.
Many of the subdivision advertisements very prominently promote that they are served by Madison City Schools. That's a testament to the quality reputation of MCS that Madison residents should work to preserve.
Madison City Schools will be at 94 percent capacity this year if enrollment projections are accurate. It grew over 600 students this year and could expand by 700 or more students this year, which would bring total enrollment to around 12,000.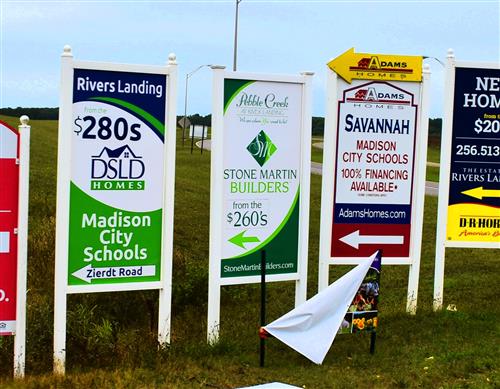 Madison City Schools A Top Drawing Card for New Residents

Below are links to news coverage of the bus tour:

FOX TV-54
https://www.rocketcitynow.com/news/madison-city-schools-bus-tour-shows-home-development-causing-overcrowded-schools/


ABC TV-31
https://www.waaytv.com/content/news/Madison-City-Superintendent-takes-board-on-bus-route-tour-512753281.html
NBC TV-48
https://www.waff.com/2019/07/15/we-have-tremendous-growth-madison-city-school-leaders-get-first-hand-look-citys-new-developments/
ATHENS NEWS COURIE
R:
https://www.enewscourier.com/news/local_news/explosive-growth-stretches-madison-schools/article_8014b2ae-a74a-11e9-ba89-df79f4a42036.html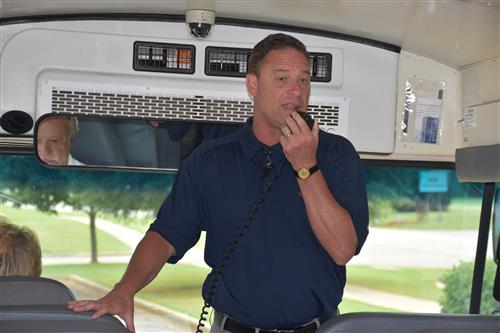 Supt. Parker Pointing Out Development Sites on Bus Tour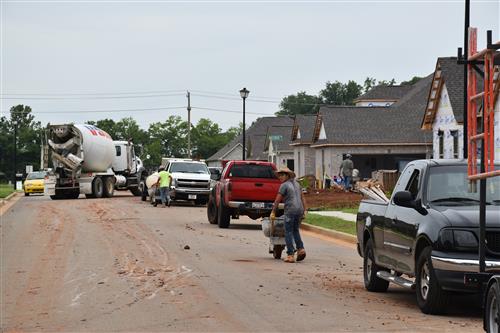 Housing Construction is Active Throughout The MCS District.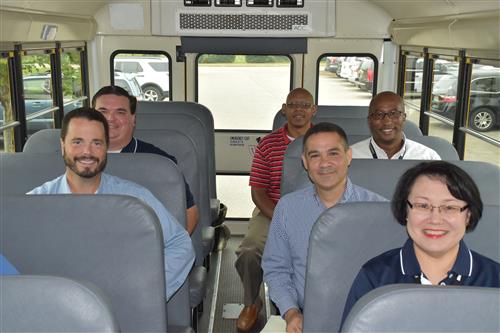 Madison City BOE Members Get An Eyeful In Schoolbus Tour of all the Construction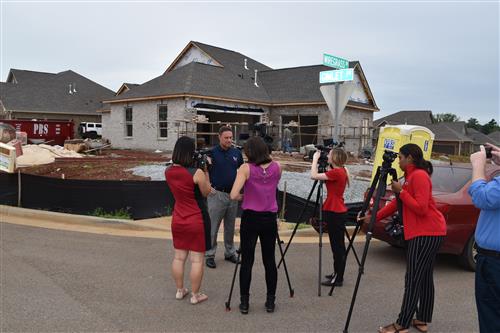 Media Interest In Madison City's Record Growth And Demand For More Schools