Return to Headlines
Sub Pay Hike, Mental Health Hiring
The Madison City Board of Education approved a hike in substitute pay and the hiring of a mental health expert to coordinate help for students struggling with mental health.
The substitute pay in Madison City Schools moves from $60 per day to $75 per day, effective immediately.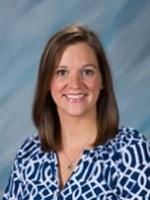 Stephanie Allen

Superintendent Dr. Ed Nichols recommended the pay adjustment. It comes just weeks after a board work session studying substitute pay in surrounding school districts and a financial analysis showing the $15 pay hike would cost MCS approximately $220,000 more per year.

Substitutes have been more challenging to find in the COVID environment. The Board hired two full time substitutes per school this year in addition to permanent subs at each school. Board members agree the substitute pay increase will help lure more volunteer subs when needed.

Stephanie Allen, counselor at West Madison Elementary since 2013, is the new Assistant Mental Health Coordinator for the MCS District. Ms. Allen, a licensed professional counselor since 2010, worked six years as a counselor/therapist for the Enrichment Center before taking the school counselor role at WMES.

She has other experience as a counselor/juvenile court liaison at the North Central Alabama Mental Health Center, clinical intern at the Prescott House Children's Advocacy Center in Birmingham and two years as a program coordinator/instructor for S.A.F.E. in Birmingham.

At tonight's Board meeting, Ms. Allen said the last 10 years has seen an increase in mental health needs in children and adolescents not only in Madison but across the nation. That trend has increased even more under the pandemic. "I am so grateful to be part of a school system that sees mental health as a priority and am looking forward to partnering with our school system, the community and all the amazing resources in Madison to continue to meet the needs of those students," she said.
Ms. Allen's husband, Robbie, and their three sons attended tonight's board meeting.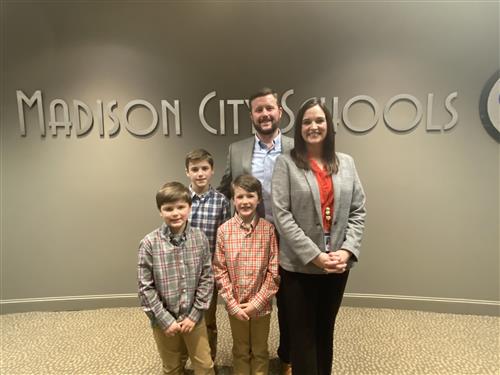 Stephanie Allen with husband, Robbie, and their 3 sons.