Return to Headlines
BJHS, JCHS Soar In National Merit Scholars
Madison City Schools produced 37 National Merit semifinalists this year - far more than twice last year's number and eclipsing the combined total of 34 from high performing school districts Vestavia Hills (13), Hoover (11) and Mountain Brook (10).
Bob Jones had 19 and James Clemens a close 18 National Merit Semifinalists in the report that was released today. That compares to last year's 9 for James Clemens and 8 for Bob Jones.
The 37 National Merit Semifinalists from Madison City Schools this year equate to 17.5 percent of Alabama's total of 212 NMS recipients across public and private schools and home-schooled.
Schools Superintendent Dr. Ed Nichols said he is proud of the students for their hard work and for the teachers that prepared them from the earliest grades on up. Nichols credited the strong foundation of MCS set by past and present leadership that continues through the unwavering support of parents, community leaders, Board of Education members, principals, administrators and dedicated teachers and staff in MCS elementary, middle and high schools.
The vast majority of the students progressed from Madison City elementary and middle schools throughout the system. "These results once again prove that it does not matter where you live or go to school in Madison, every school is one of the nation's best."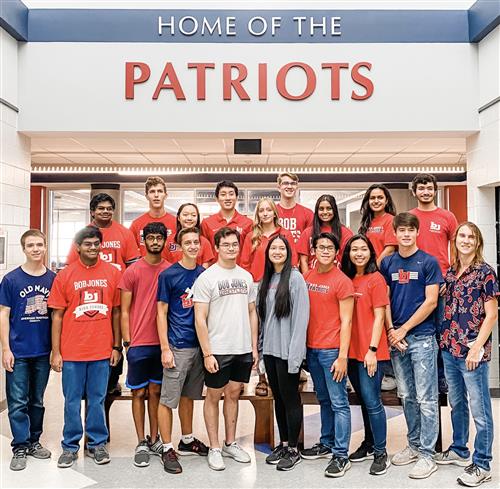 Here are the students from Bob Jones High School who were named a National Merit Semifinalist:
Elise P. Baumgartner, Xueer Chen, James M. Clark, James D. Garrison, Yashas Gentela, Kailyn R. Grant, Benjamin A. Gunasekaran, Jonathan A. Gunasekaran, Benjamin J. Kosan, Everett N. Krome, Maanasi Limaye, Thomas M. Nguyen, Diane D. Pham, Aubteen Pour-Biazar, Dalton P. Shurtz, Collin M. Spindle, Brandon R. Todd, Mike R. Zhang, Lillian X. Zhu.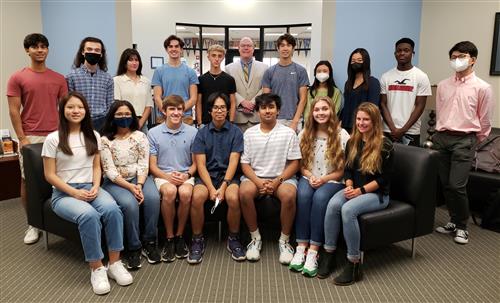 Here are the students from James Clemens High School who were named a National Merit Semifinalist:
Om N. Badhe, Aaron Justice Bright, Grace A. Cardinale, Adeleine E. Chatterton (not pictured), William D. Fox, Tyler D. Gohlich, Sarah Guo, Sydney Y. Hur, Afolabi A. Idowu, One Kim, Yewon Lee, Haripriya Mantraratnam, Joshua T. Murphree, Minh A. Phan, Santosh S. Sadasivam, Kaija K. Sorensen, Grant C. Spivey, Sarah K. Vaughan.
The nationwide pool of semifinalists, representing less than 1 percent of U.S. high school seniors, includes the highest scoring students in each state on 2020 PSAT/NMSQT tests which they took as juniors. The vast majority of the semifinalists will advance through the largely technical phase of qualifying as finalist in February and compete for 7,500 National Merit scholarships worth approximately $30 million.