Return to Headlines
Impact Aid Means Extra Funding For Schools
Redstone Arsenal Garrison Commander Col. Glenn Mellor joined school superintendents from Madison, Huntsville, and Madison County today in the annual Impact Aid kickoff campaign, hosted this year by Madison City Schools.

The program was held at James Clemens High School. Parents are urged to fill out the forms and return immediately to their child's school(s) to qualify area school districts for extra funding.

What is Impact Aid?
It is federal money for local schools districts to offset taxes that don't come in from tax-exempt operations.
Appropriations are based on the number of parents/guardians who work on federal property.

NASA, the Army, FBI, defense contractors, FAA, federal courthouse, VA, and U.S. Postal Service are examples of employment that qualify school districts for this money if the work site is on federal property.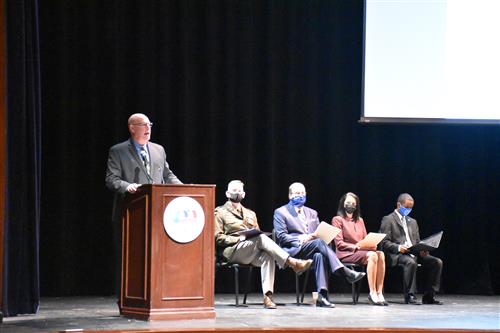 JCHS Principal Dr. Brian Clayton
Approximately 26 percent of students in Madison City Schools have a parent employed on federal property, so Impact Aid can be substantial.
MCS has received $1.5 million from this program in just the last five years, with millions of dollars more in related DoDEA Department of Defense education grants. (Dr. Nichols brief video appeal to return forms.)

In the last decade alone, DoDEA grants have brought in $10,672,500 for MCS which has been used for things like reading and math initiatives, career tech opportunities, special education services, and other programs.
Huntsville and Madison County schools have reaped millions of dollars also from this funding source.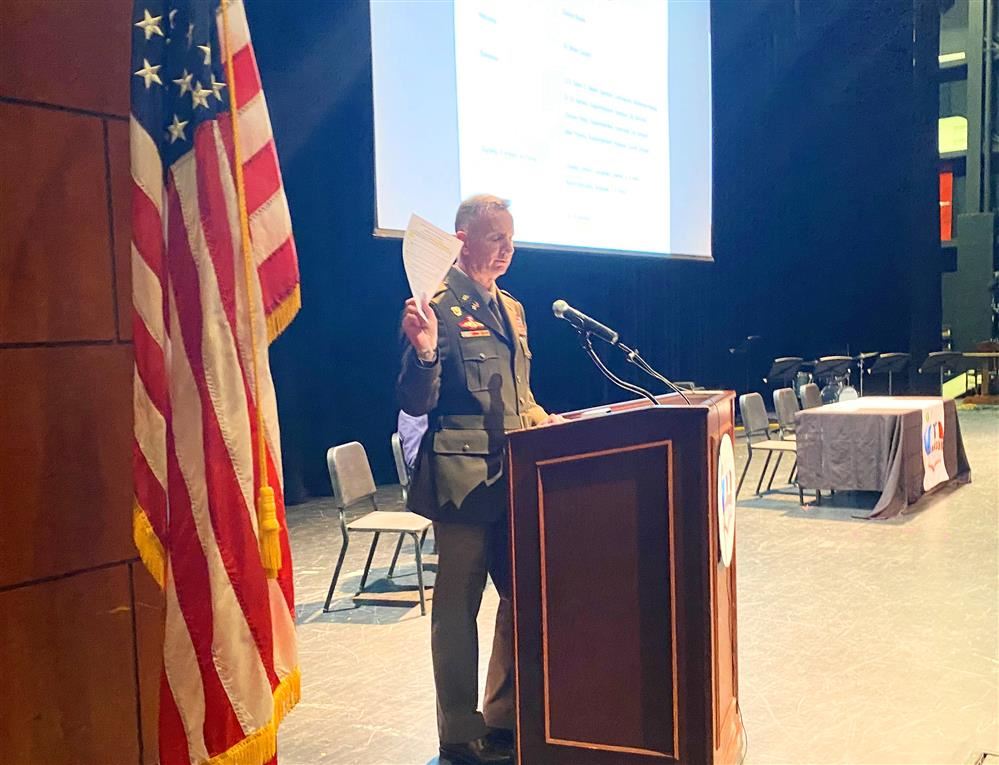 RSA Col. Glenn Mellor With Impact Aid Form
The Impact Aid program is significant to the entire Huntsville metro area with the tens of thousands of parents and guardians employed on federal properties.
Families are urged to return the forms immediately. The level of aid each school system receives is contingent on parents returning Impact Aid forms and having them verified. The deadline to return is Nov. 3.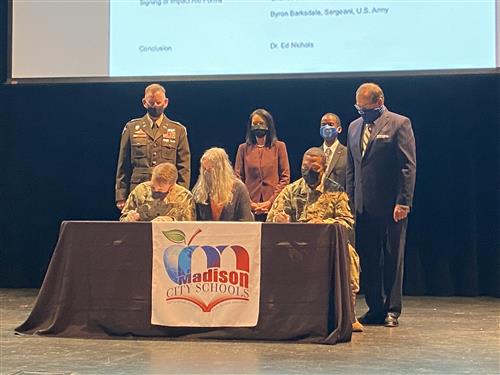 Ceremonial Form signing with military parents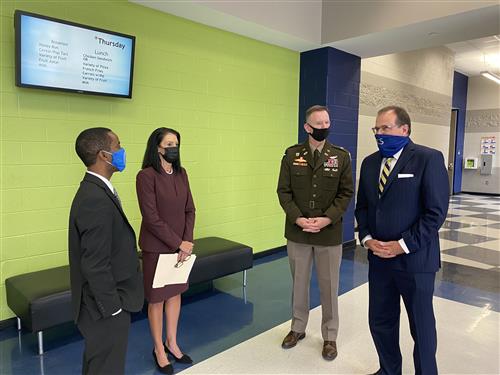 Supts Allen Perkins, Christy Finley and Ed Nichols with RSA Garrison Cmdr Col. Glenn Mellor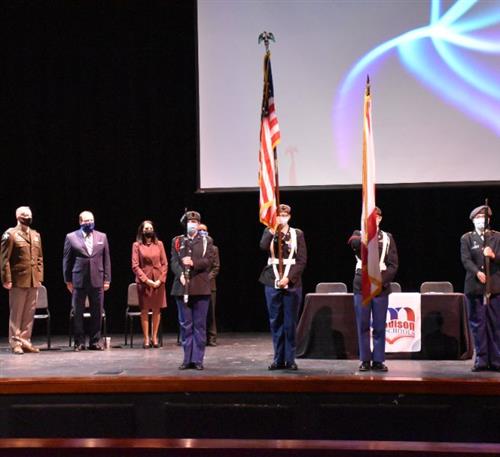 Flag Ceremony at JCHS Kicking Off 2021 Impact Aid Campaign