Return to Headlines
We Are Ready For An Exciting School Year
Madison City Schools leaders met this week to discuss logistics and procedures for the upcoming school year and brainstorm ways to better serve ALL students.
The conference, held at Burritt on the Mountain, was for district level and school level administrators.
After a group photo from the picturesque Burritt patio overlooking the valley, school teams assembled for a photo op and planning meetings for their school. A great two-days of collaborating on issues affecting all levels: safety, special education, transportation, instruction, and more.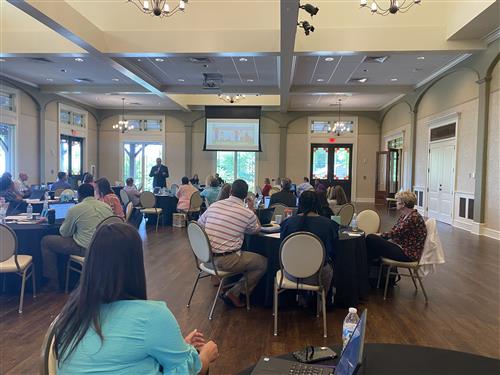 Superintendent Dr. Ed Nichols addressing school and district level admins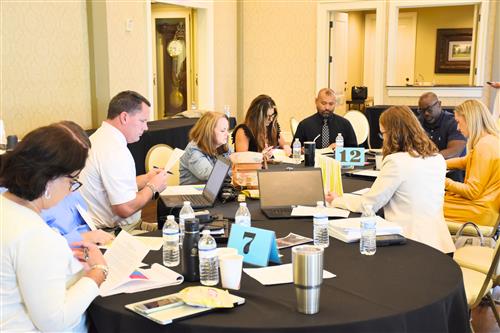 Elementary principals collaborate with Elementary Instruction Coordinator Melissa Mims (right)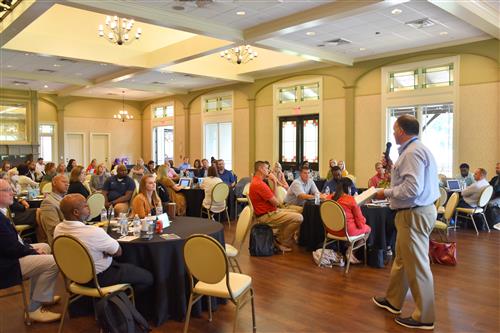 Transportation Administrator Travis Schrimsher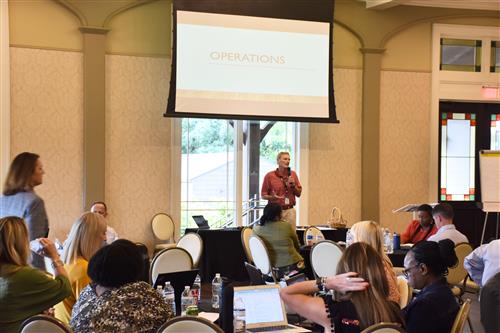 Operations and Safety Coordinator Michael Gunner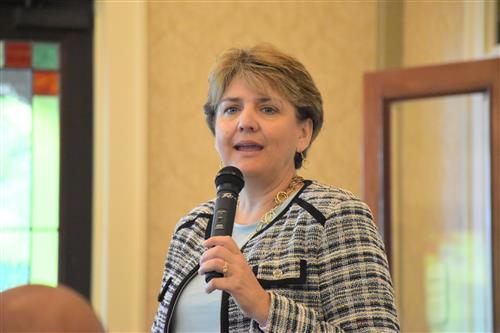 Dr. Susan Zinkil, Director of Special Education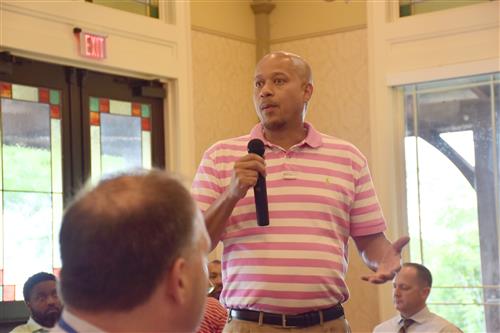 Dr. David West, Security and Emergency Management Coordinator for MCS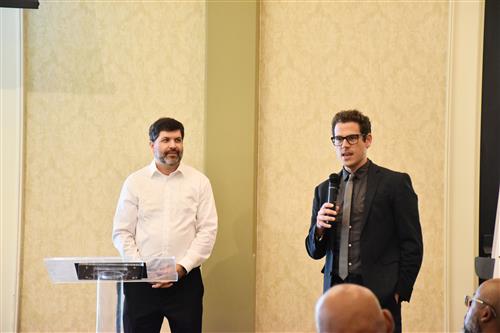 Technology Infrastructure Coordinator Tommy Paone and Technology Instruction Coordinator Daniel Whitt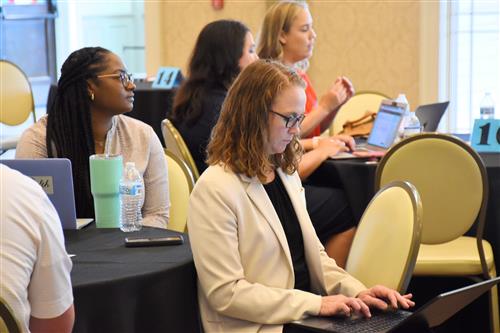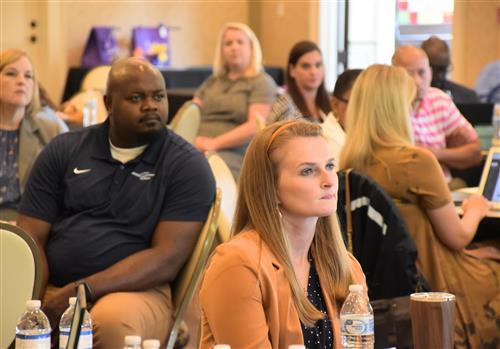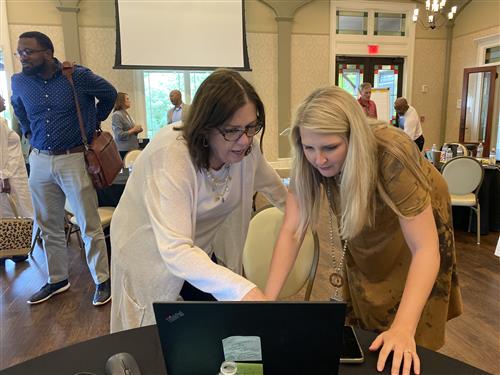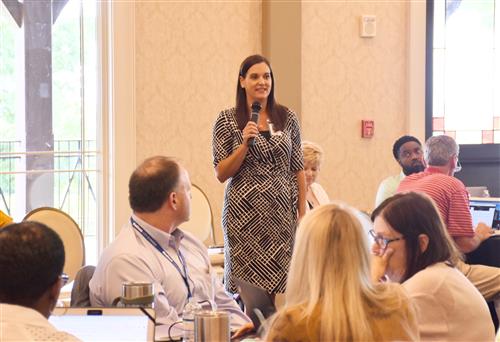 Stephanie Allen, mental health coordinator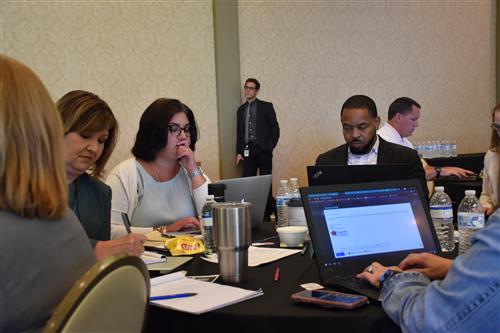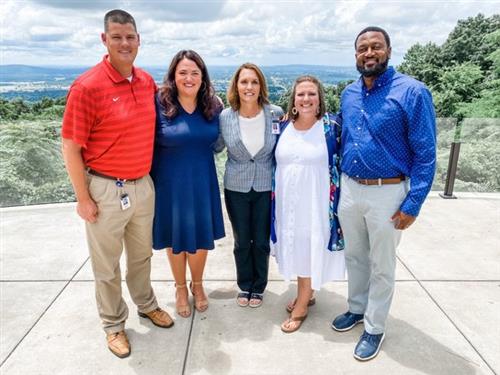 Bob Jones admin team led by Principal Sylvia Lambert (middle). Assistant principals (L-R) Tom Runnion, Courtney Horton, Amy Thaxton, Andre Reynolds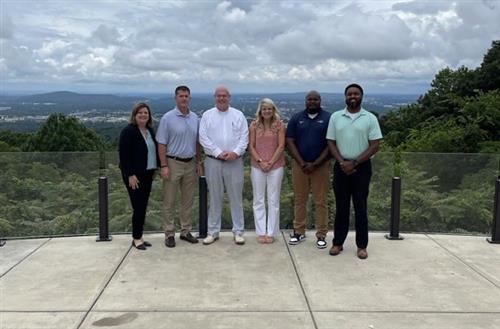 James Clemens admin team Allison Miller, Jason Watts, Principal Dr. Brian Clayton, Jennifer Flanagan, Eric McCants, Dr. Kerry Donaldson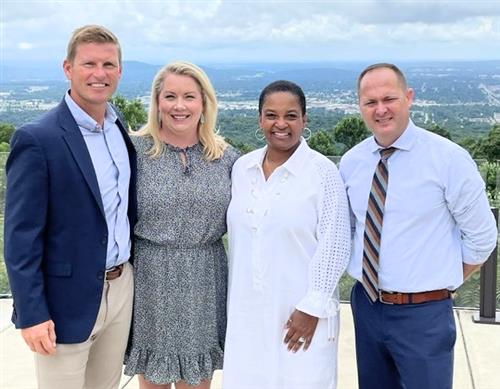 Discovery Middle admin team Kurt Yancy, Kate Wade, Principal Kim Stewart, Gerald Franks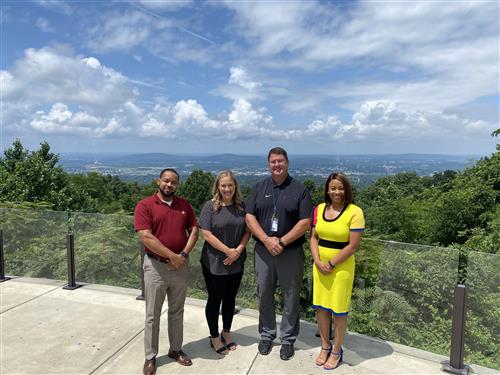 Liberty Middle admins Ryan Foy, Dr. Ambra Hamilton, Principal Shannon Brown, new Journey Middle Principal Dr. Treva Stewart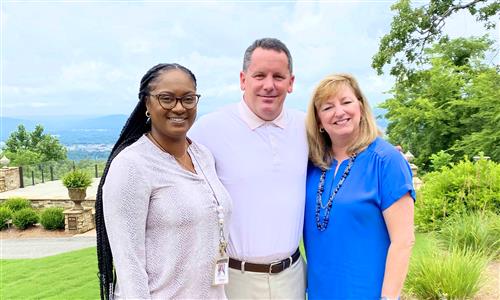 Columbia Elementary admin team Kim Massey, Principal Jamie Hill, Laura Minor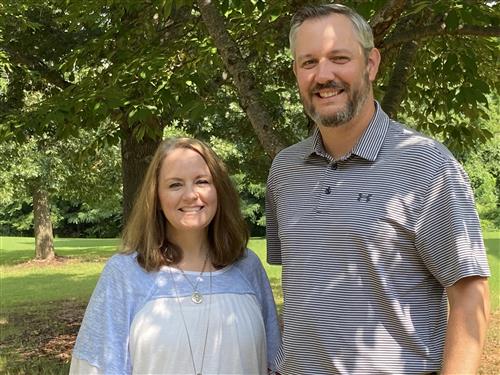 Heritage Elementary Principal Dr. Georgina Nelson and AP Nathan Wilson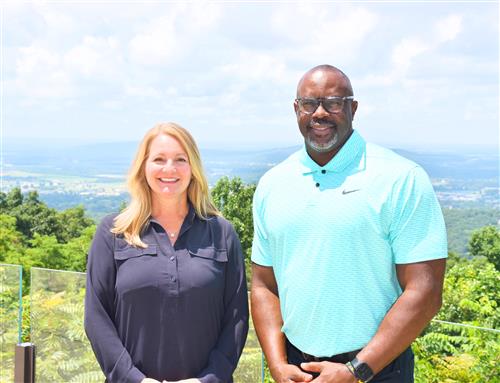 Horizon Elementary Principal Rodney Richardson (right) with AP Tammy Jones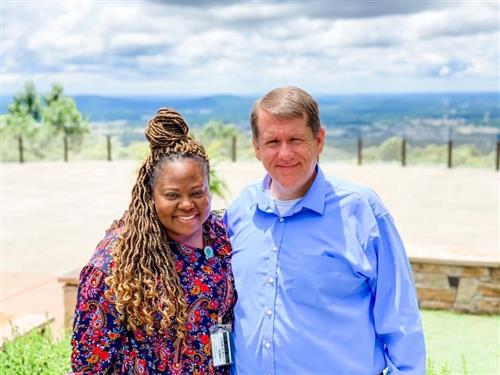 Madison Elementary Principal Jamie Golliver, AP Demetria Freeman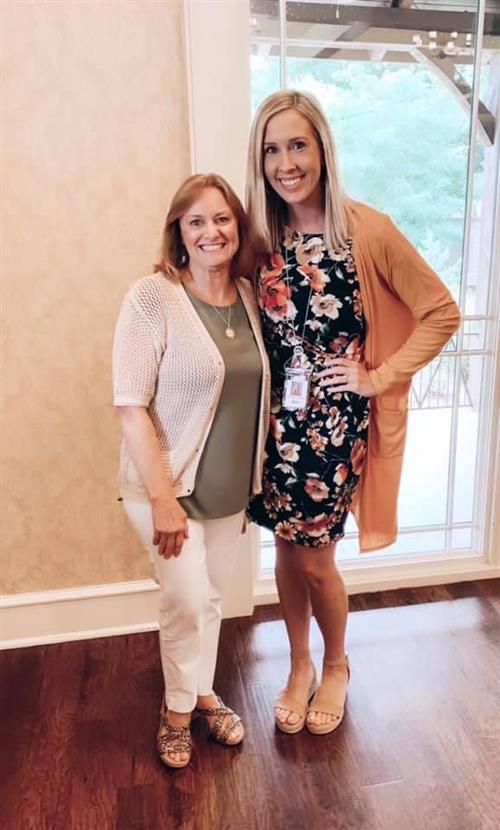 Midtown Elementary Principal Savannah Demeester (right), AP Kathie Miller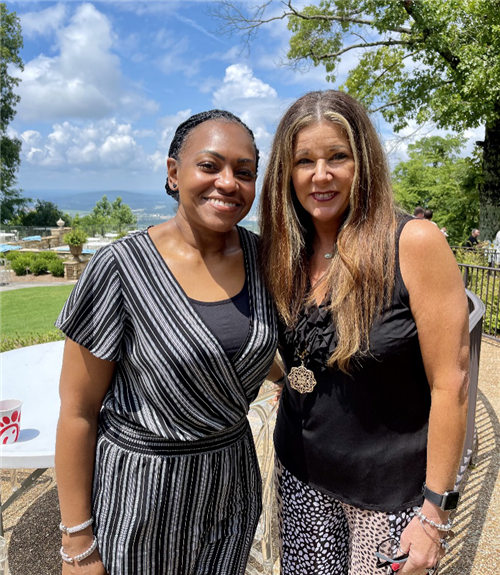 Mill Creek Elementary admins Kim Massey (left) and Principal Carmen Taylor Tubb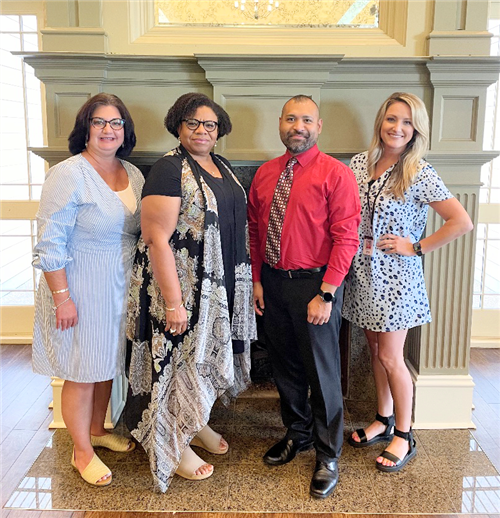 Rainbow Elementary admin team led by Principal Karl Fernandez (red shirt). (L-R) PreK's Nichole Phillips, RES admin Nedjra Russell, RES Assistant Principal Miranda Bolden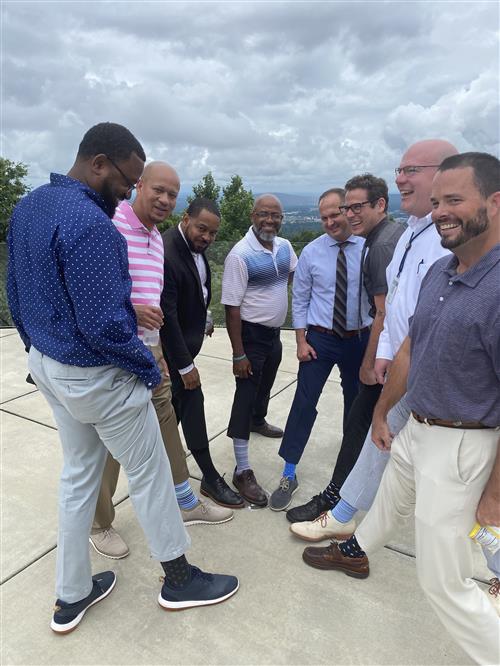 Designer socks were in style among many of the male attendees at the admin retreat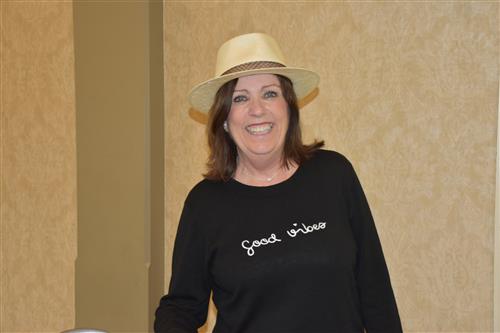 Dorinda White, who oversees registration, enrollment and other data, sporting a hat during a break.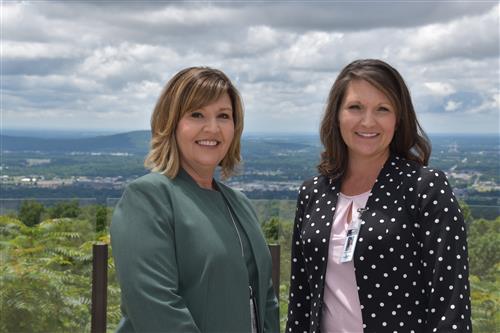 Secondary Instruction Coordinator Sharon Powell and Chief Academic Officer Dr. Heather Donaldson during a break from the admin conference.