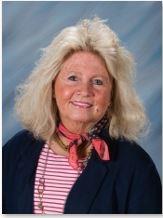 Phone: 256-837-3735
Email:
Degrees and Certifications:
BA in Elementary Education and a minor in Art
Ms.

Emma Wilbanks

Drama

Education

Ms. Wilbanks attended Troy State University in Troy, Alabama, and then transferred to the University of Alabama in Tuscaloosa, Alabama. She received a BA degree in Elementary Education and a minor in Art from Augusta, College in Augusta, Georgia.

Experience

Ms. Wilbanks has 40 years of experience as a classroom teacher. She began her teaching career in Augusta, Georgia, where she taught third grade self-contained and seventh grade language arts and science. After teaching there for three years she taught in the Madison County School System at Riverton for three years where she taught first grade self-contained and eighth grade language arts and civics. She then taught reading remediation in the Leavenworth, Kansas city school system for a year. She also taught three years in the Fairfax School System in the Fairfax, Virginia, area teaching kindergarten and first grade. Upon returning to Alabama she originated the performing arts program at Liberty Middle School and taught social studies as well. She moved to Discovery Middle School when it began and has taught language arts, speech, art, and a variety of performing arts to include Exploring Theater, Advanced Theater, Improvisation, and Theatrical Makeup. She has taught 33 years in the Madison County/Madison City School System.

Biography

Ms. Wilbanks is a native Alabamian. She was born in Birmingham, Alabama, raised in Montgomery, Alabama, and has been a resident of Huntsville for over 33 years. She is the proud mother of a daughter who is a counselor at Mill Creek Elementary School here in Madison, and a grandson whom she adores. Some of her hobbies include the theater, antiquing, arts and crafts, the beach, and traveling.