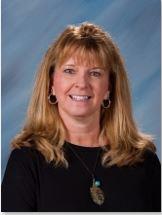 Phone:
Email:
Degrees and Certifications:
Alabama English Certification Grades 4 - 8 Reading Specialist - Alabama Reading Initiative Masters Degree - Elementary Education - Alabama A&M University Bachelor of Science- Elementary Education - Athens State College
Mrs.

Joan Comer

English Language Arts

Education

Mrs. Comer graduated from Lauderdale County High School in Rogersville, Alabama. She received a bachelor's degree in Elementary Education (Grades 1 - 6) at Athens State University in 1987. Additionally, in August 2000, she received her master's degree in Elementary Education (Grades 1 -6) from Alabama A&M University. In 2018 she received certification to teach middle school English/Language Arts (Grades 4-8).

Experience

Mrs. Comer's teaching career began teaching fourth and second grades at Madison County High School in 1987. The next school year, she transferred to West Madison Elementary. At the time, West Madison was the only K-3 elementary in Madison! Mrs. Comer taught first and third grades at WMES. In 1998, she joined the Monrovia Elementary staff as a third grade teacher. In 2000, Mrs. Comer's "dream job" of becoming a Reading Specialist was realized as MES participated in the Alabama Reading Initiative training. She continued working as a Reading Specialist/Reading Coach at Endeavor Elementary. In 2005, Endeavor was selected as one of 16 Literacy Demonstration Sites in Alabama. Mrs. Comer co-facilitated professional development for the EES staff and the visiting reading coaches and principals from the northeast regional inservice center. From 2006-2008 she served as a Reading Coach in Limestone County. With a strong desire to return to a classroom setting, Mrs. Comer joined Columbia Elementary in 2008 as a fourth grade teacher. At the end of the 2009-10 school year, she was "promoted" with her fourth graders and she taught fifth grade English. The following year, she and her students were "promoted" to the sixth grade. She joined the Discovery Middle school family in 2018 when sixth graders in Madison City were moved to the middle schools. DMS has turned her heart into a cool shade of "teal and black." Having won the "Most School Spirit Award," in her first year at Discovery, Mrs. Comer plans to continue to yell, "Go Panthers!" and teach at DMS until her retirement.

Biography

Mrs. Comer is a native of Rogersville, Alabama, but has been a resident of Athens since 1988. She is married to her high school sweetheart and they are the proud parents of two daughters. The Comer family is a "house divided" when the Madison City Bowl is played every year. Her older daughter is a "Patriot" who graduated from Bob Jones High School in 2013 and her younger daughter is a "Jet" at James Clemens High School and will graduate in 2021.

The Comer family enjoys spending time during the summer on Wheeler Lake boating, skiing, wake-boarding and relaxing. Mrs. Comer collects books of all genres and enjoys reading while relaxing on the pier in her "assigned seat."