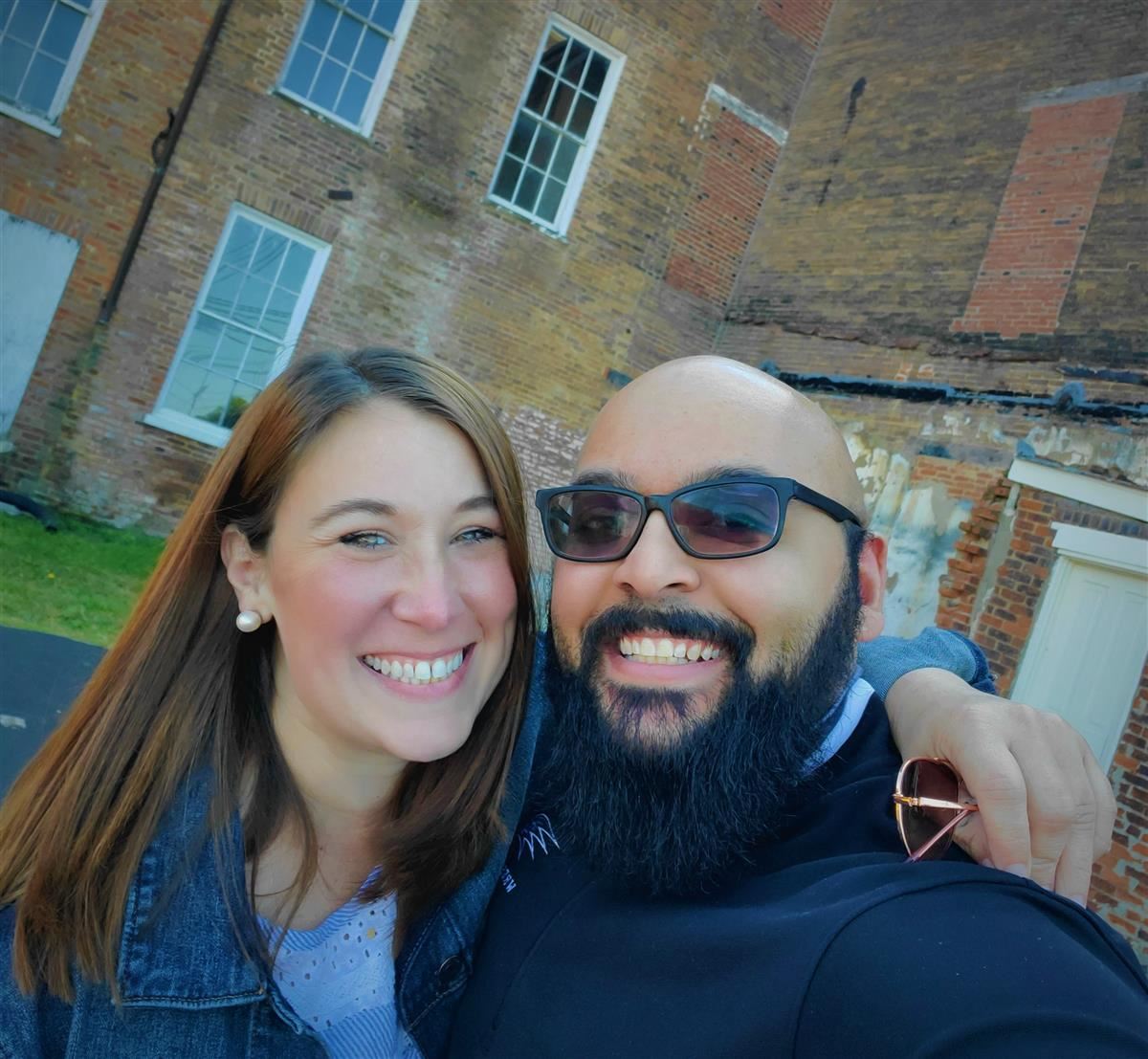 Phone:
Email:
Degrees and Certifications:
B.S. Mathematics (Alabama A&M) B.S. Psychology (Alabama A&M) M.A. Math Education (Alabama A&M) Ed.S. Teacher Leadership (University of North Alabama) Ph.D. Leadership (ABD) (University of the Cumberlands)
Mr.

Jeffrey Reynolds

I am quite excited to be starting the next leg of my journey here at Liberty Middle School! I was a military brat so I moved around a lot as a child spending a lot of time in Europe and living all across the United States. This is my 9th year of teaching and my first year here as a Liberty Lion. I moved here from Florence, Alabama where I taught high school AP Calculus and Honors Precalculus, but I am excited to be doing Math 8 this year so I can get back to the foundations of what math is supposed to be.

I have been married for 3 years to my beautiful wife Samantha and I have 3 awesome step children, Morgan (22), Crysthan (18), and Benjamin (16), also we have a dog named Patrick (8).

In my freetime (albeit fleeting at times) I enjoy going to the gym, playing ultimate frisbee, cooking, guitar/piano, and playing video games (when the wife isn't around ;) ).

A mentor of mine taught me that "Hard Work, Pays Off" and I want to establish that mindset as the year progresses. In all things you can only get out what you put in so I want to reward to people who put in the work and do my best to make math enjoyable all while laying the foundation for your remaining school years.

I believe this year is going to be fantastic and I look forward to getting to know all of you.