Pictures of What is Happening in Spanish Class!
Pobre Enzo Drawings 2nd Grade
We played a guessing game using their "Pobre Enzo" drawings. I had a student pick a picture and then I would ask the students questions about the picture. Another student would then guess which picture from the questions I was asking. "Does he have a hat"? "Does he have a nose"? "Does he have feet"? Click here to see an example.
"No soy un pavo. Soy..." (I am not a turkey. I am...)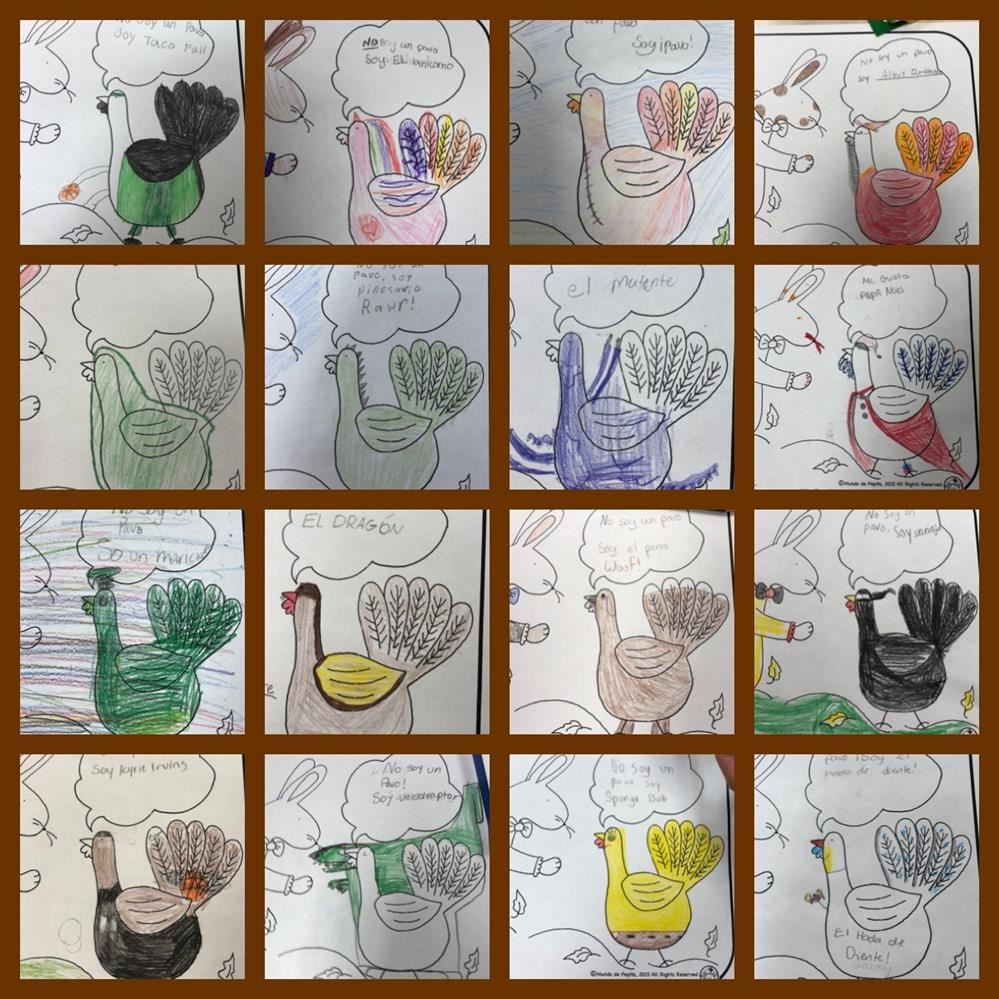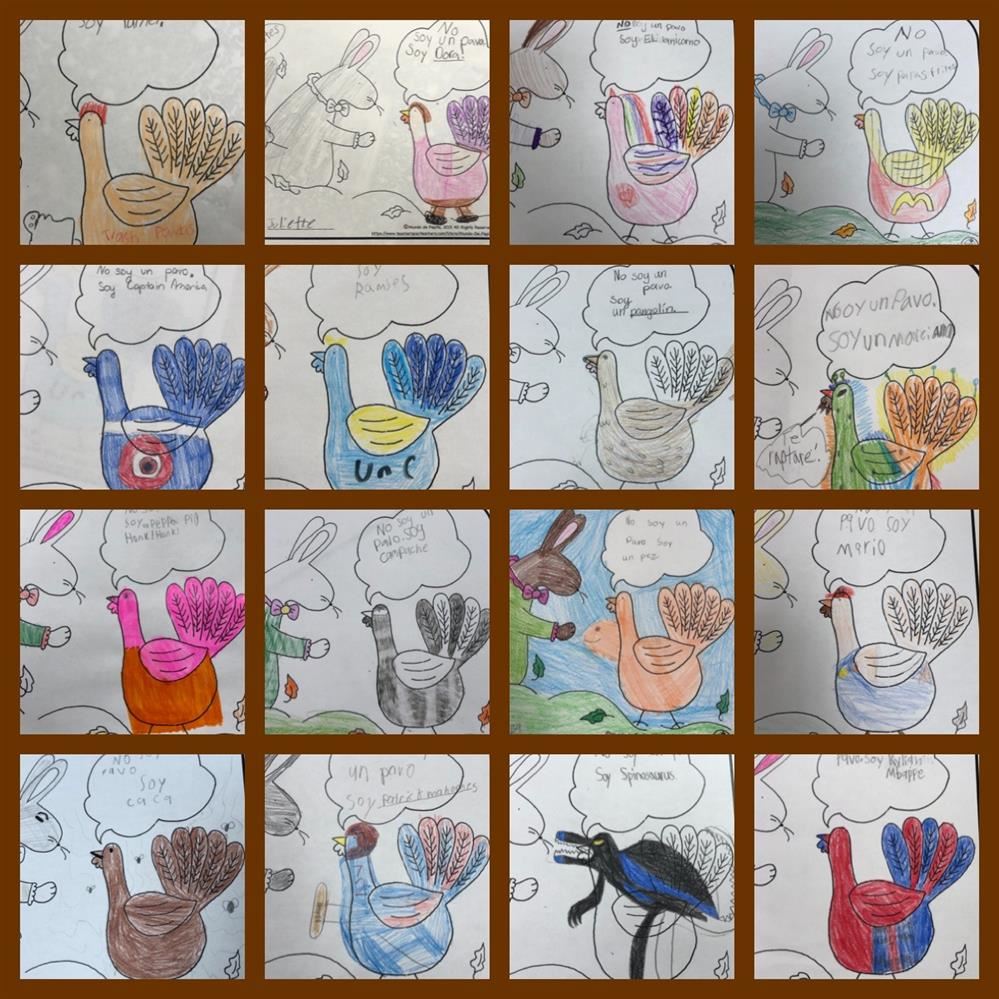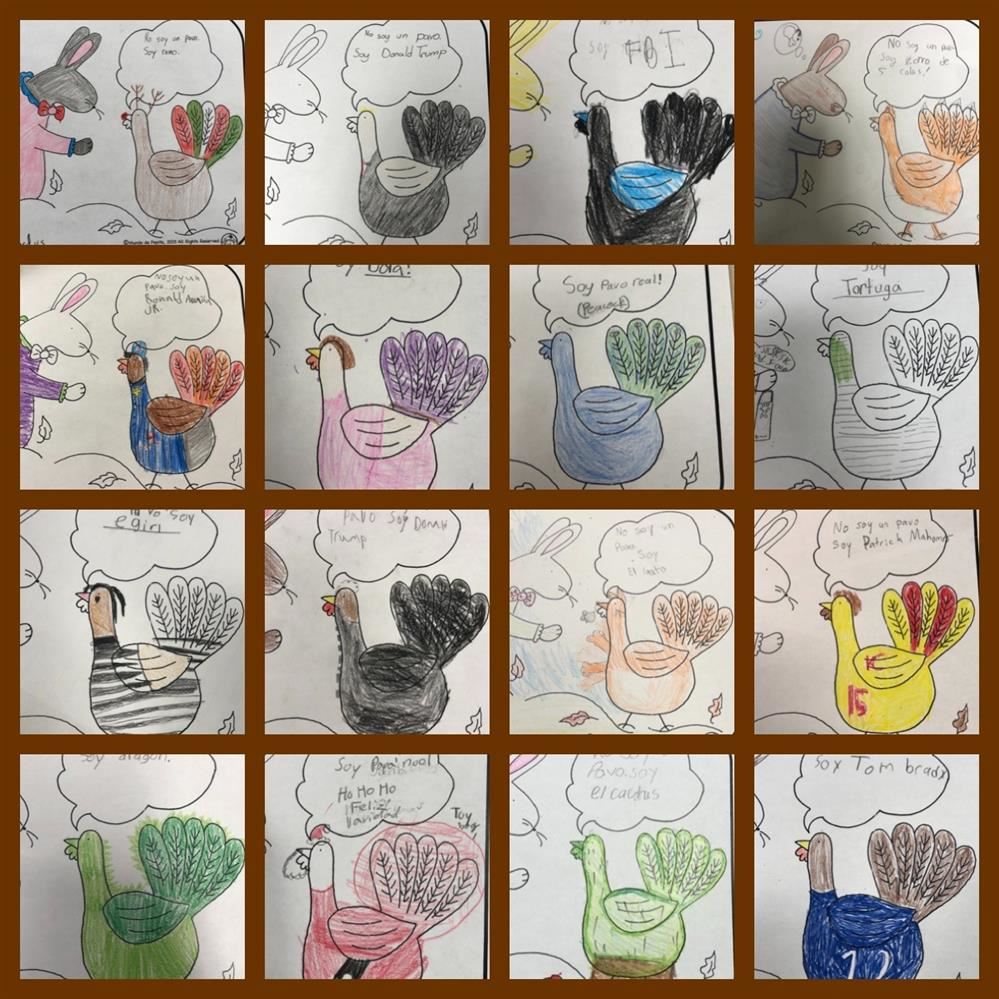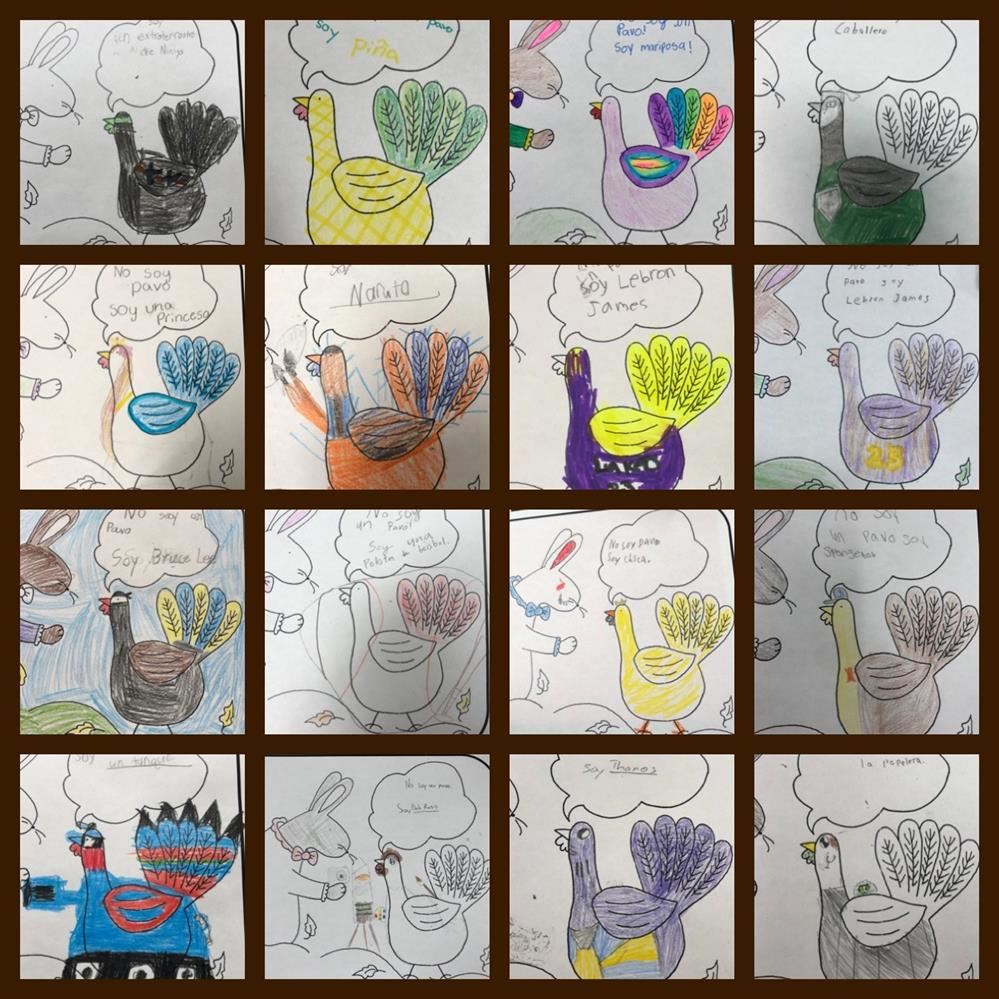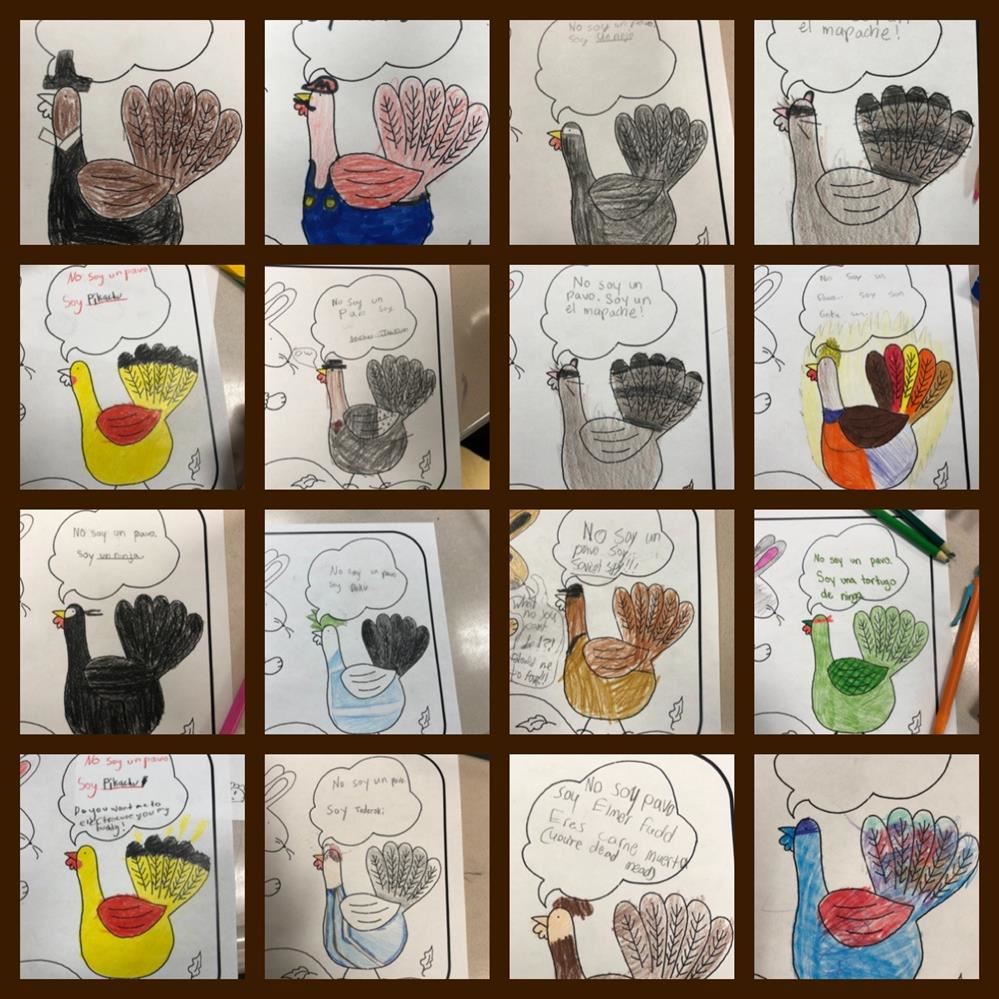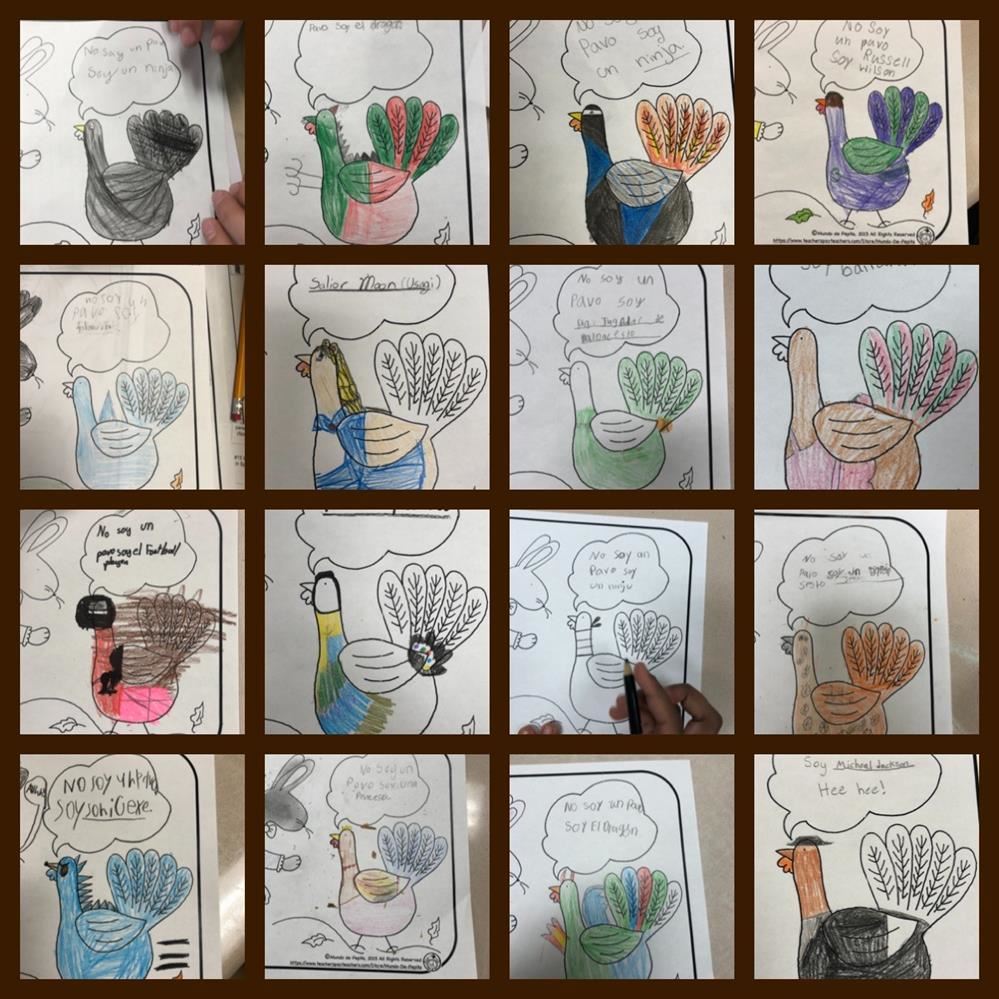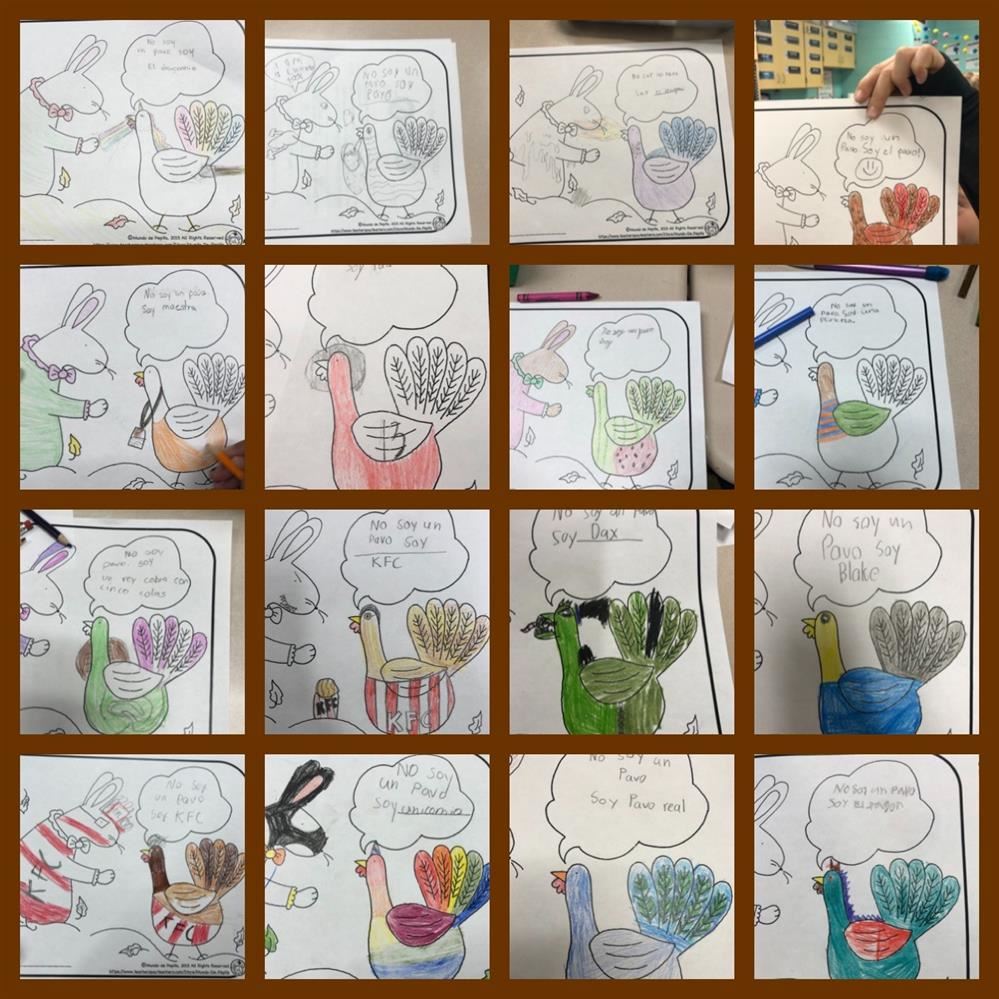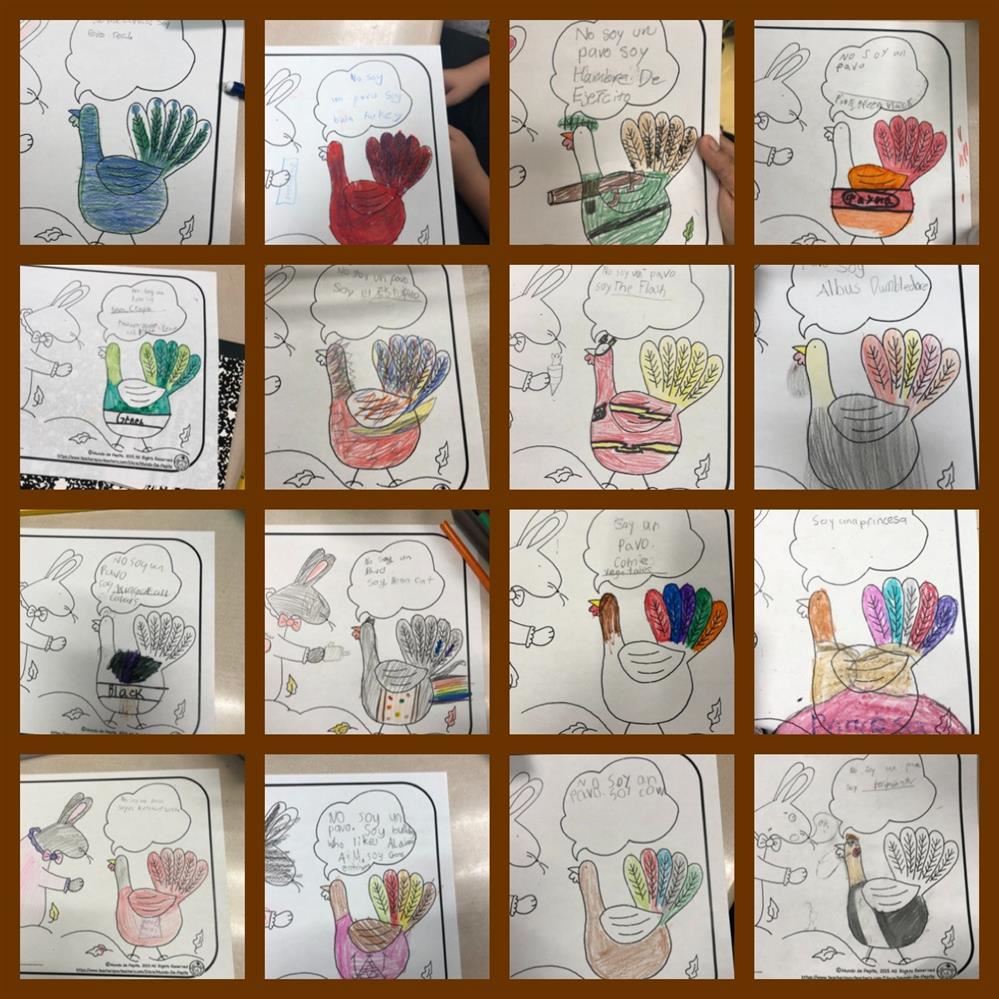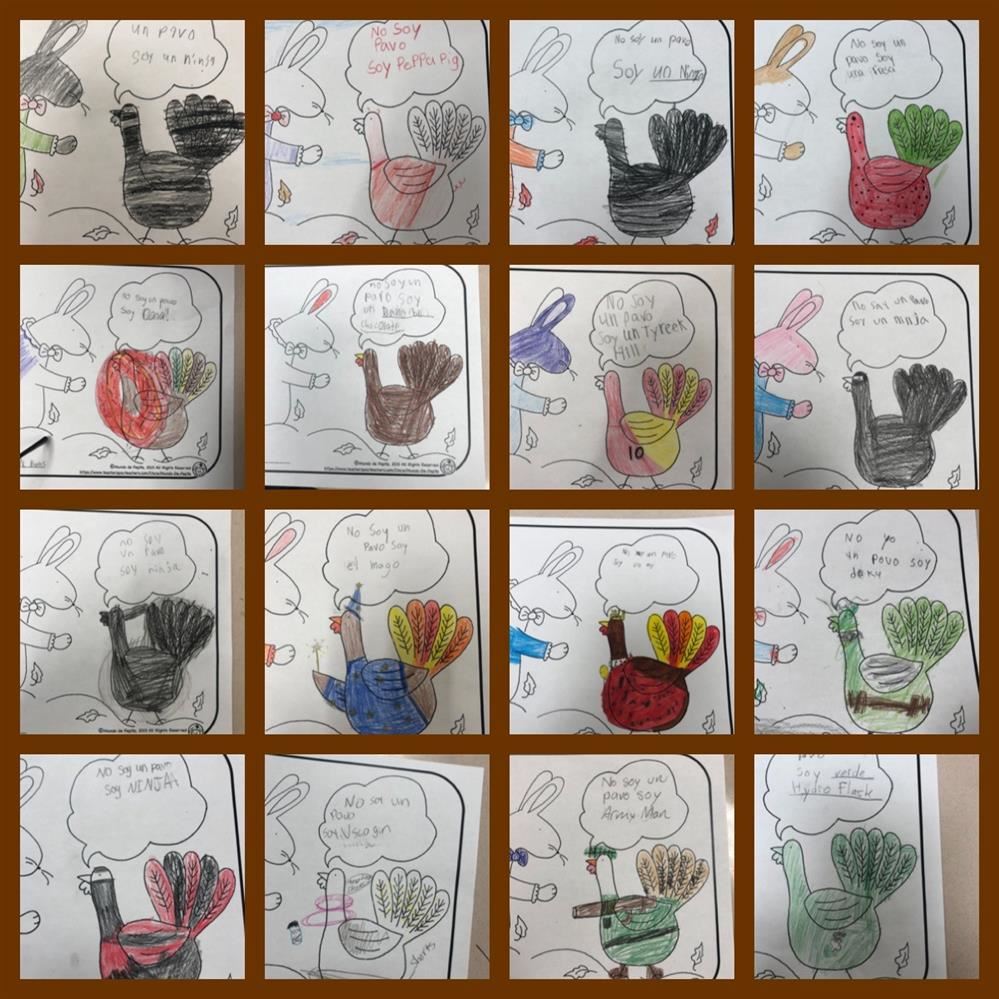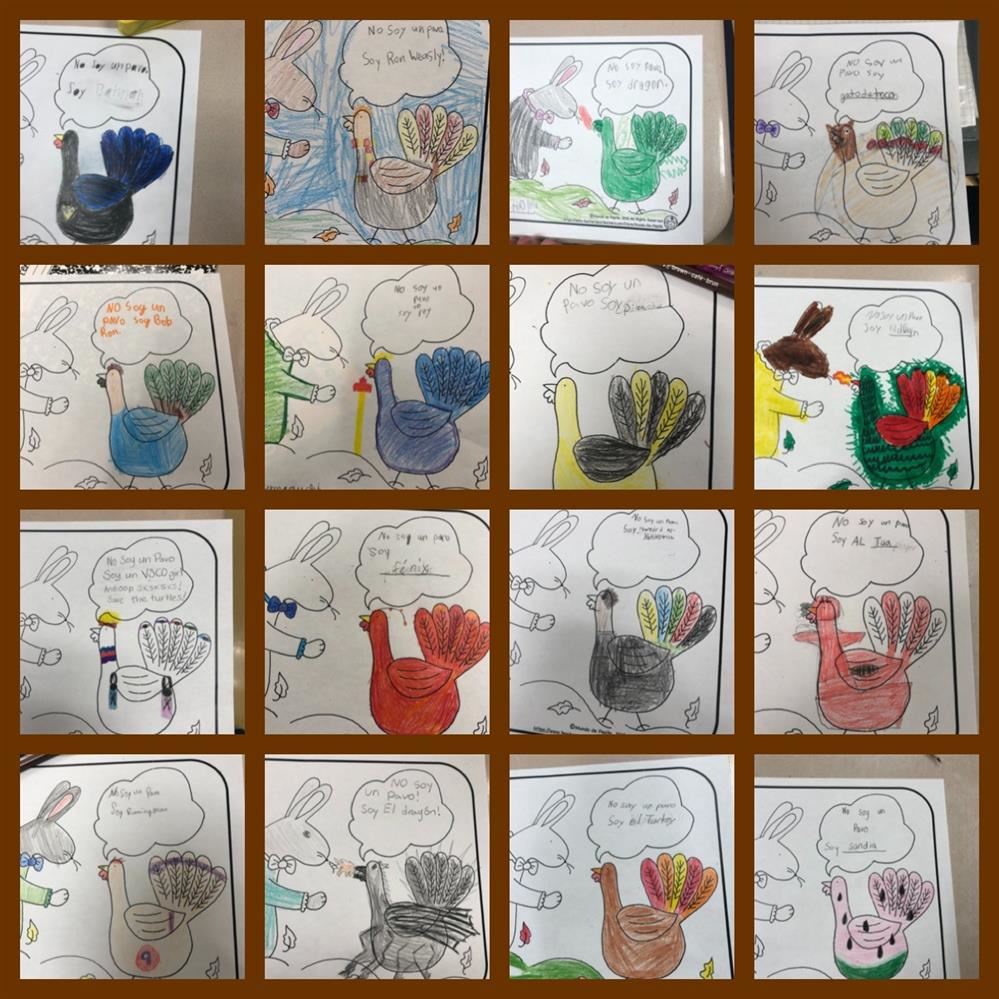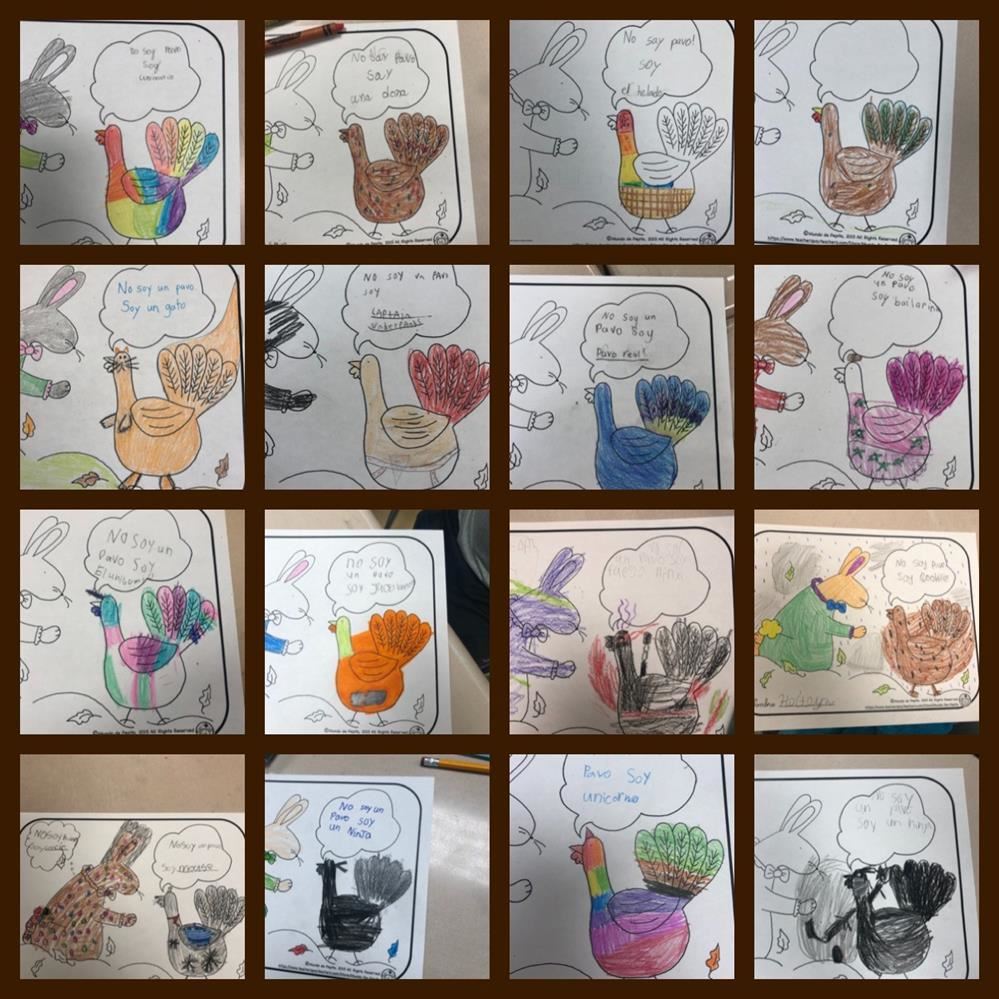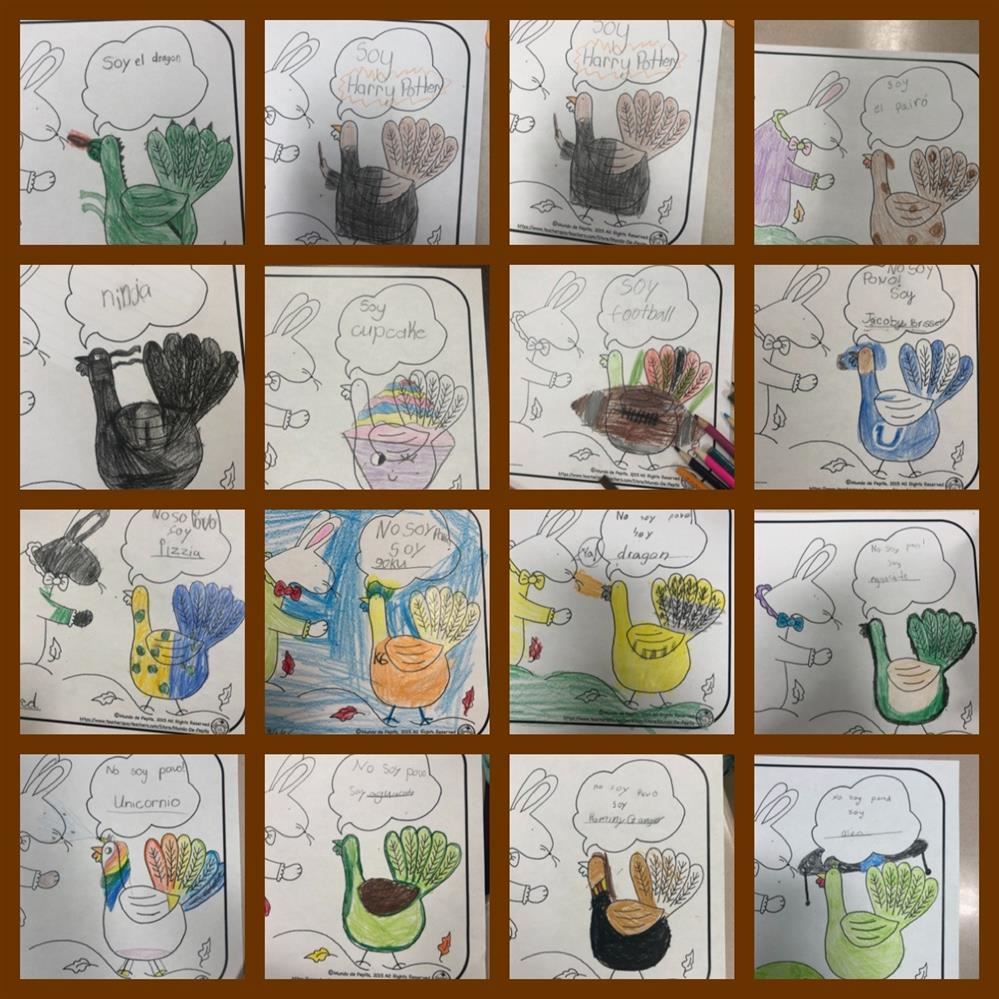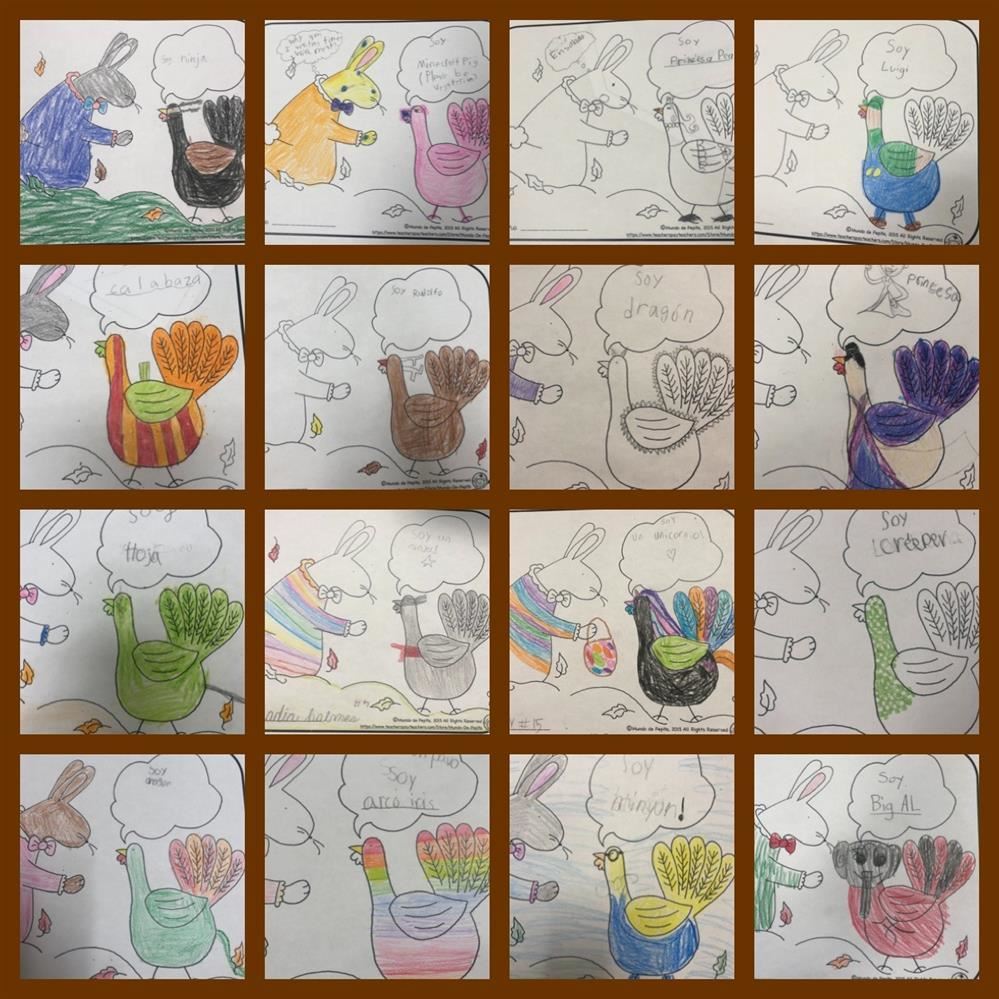 Community Christmas Tree Sponsored by the MCS Elementary Spanish Teachers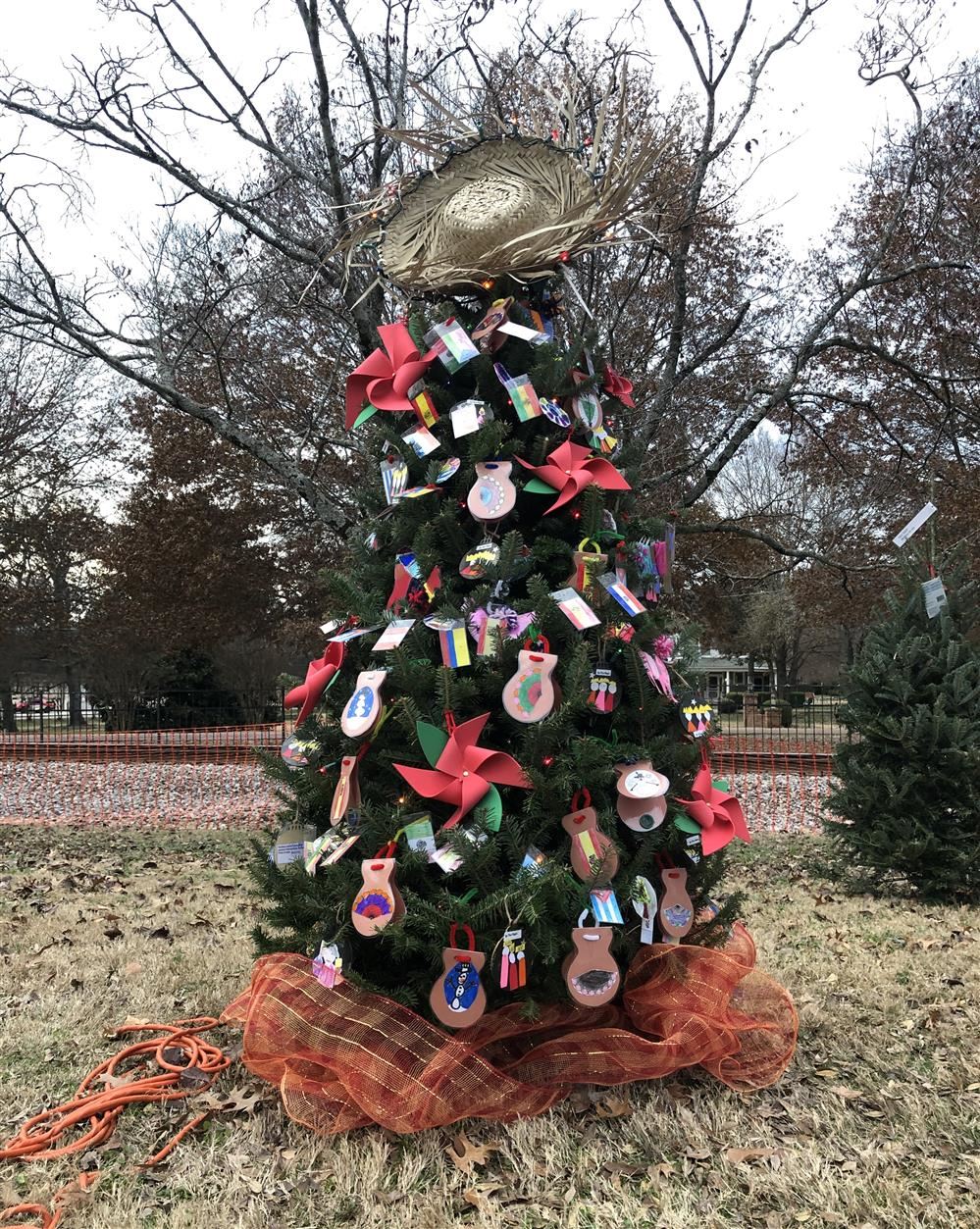 3rd Grade Art Work Inspired by Nicaraguan Artist, Efren Medina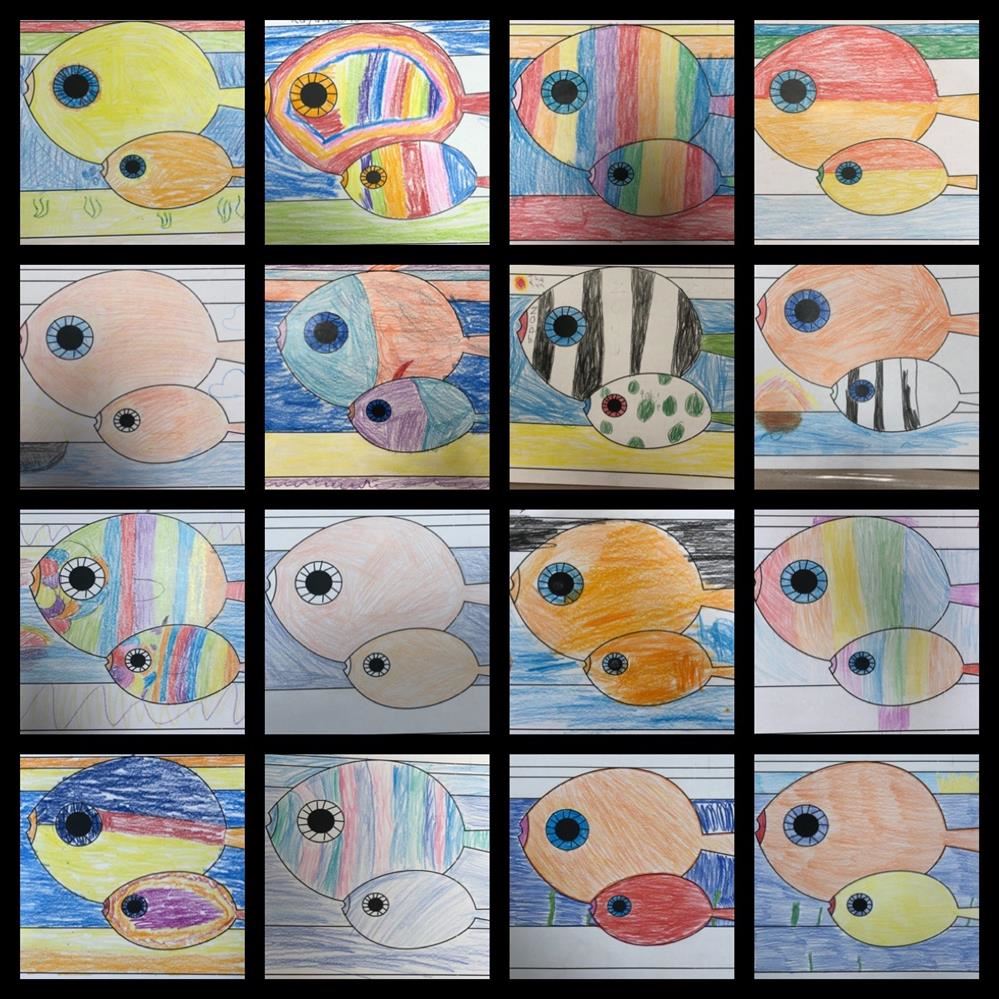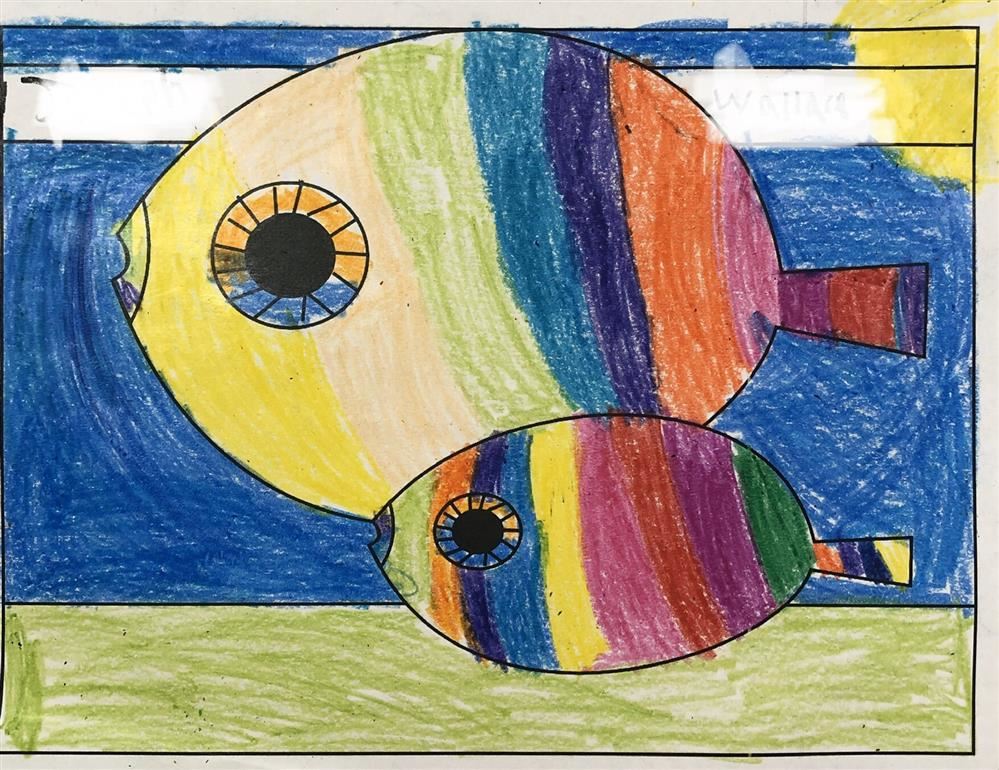 Reviewing Colors in 4th & 5th Grades
We read a book in Spanish about color combinations and then we created our own color combinations. Students wrote sentences about whether they liked or disliked the color combinations they created.
In 3rd Grade we made "Molas" inspired by the hand-made textiles made by the Kuna people in Panama.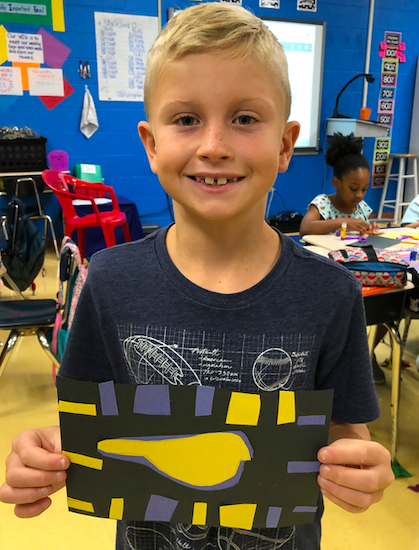 Reviewing and Practicing Colors in 3rd Grade