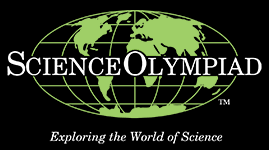 This course is designed to prepare students for the upcoming Science Olympiad Season. The events are well balanced between the various science disciplines of biology, earth science, chemistry, physics and technology. There is also a balance between events requiring knowledge of science concepts, process skills and science applications. The course will provide a solid thorough understanding of correct lab procedure and safety, experimentation, and how science relates to the world around us. By the end of this course, students will have researched areas for core knowledge events, understand experimental design including writing protocols and procedures, and build a base model for some of the building events for this year's Science Olympiad Competition.
Course Supply List:

2-inch Binders as needed for Events that Allow a Binder. Please see Event Details for size specifications
Internet Access/ Schoology Acccess
Pencils/Pens

*Additional supplies you may find helpful in this class: simple calculator, colored pencils

*Classroom Wish List: pencils, Clorox wipes, colored card stock, white card stock, and Scotch tape refills.