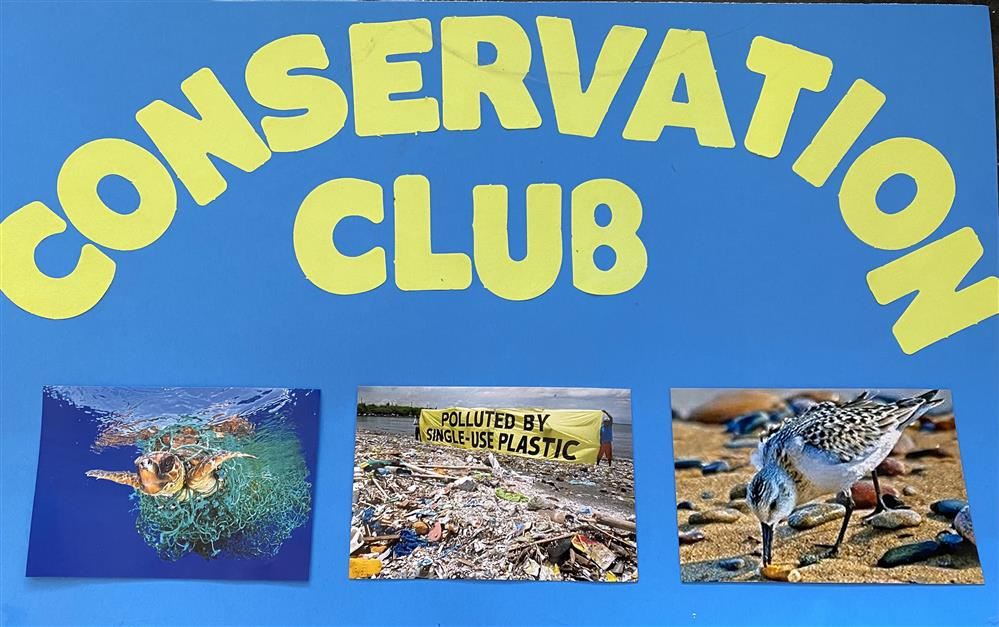 WELCOME to the JCHS Conservation Club!

Sponsor: Liz Vaughn

The purpose of the club is to promote environmental conservation, work to clean up the earth locally and globally, raise awareness among students, faculty members, and staff of environmental issues, and encourage responsible environmental actions on James Clemens High School campus.

Membership is open to all James Clemens High School students. There will be no dues for membership. Community service is required for the 2021-2022 school year.

Join our GroupMe or email Mrs. Vaughn with questions: elvaughn@madisoncity.k12.al.us
Meetings and Virtual Signup

Rules, joining the group, what meetings look like, dates of meetings, etc
CONSTITUTION OF JCHS Conservation Club

Article I - Name

The name of this organization shall be James Clemens High School Conservation Club.

Article II - Purpose

The James Clemens High School Conservation Club will:

Promote environmental conservation.

Work to clean up the earth locally and globally.

Raise awareness among students, faculty members, and staff of environmental issues and how to help.

Encourage responsible environmental actions on the James Clemens High School campus.

Article III - Membership

Membership is open to all James Clemens High School students, employees with an interest in participating; however, only currently enrolled James Clemens students may vote on club-related business or hold office in this organization. There will be no dues for membership. All members must complete 5 hours of community service as organized by the president, or independently.

Article IV – Officers

President is responsible for announcements in the group and organizing events

Vice President is responsible for assisting the president in all assigned tasks

Article VI - Amendments

The following outlines the procedure for amending the constitution.

Any member may propose an amendment to the constitution.

A special meeting should be called to discuss the amendment (s).

A majority vote of attendees is required to approve any amendment (s).

Any amendment (s) must be approved by the James Clemens High School teacher sponsor and/or administration.