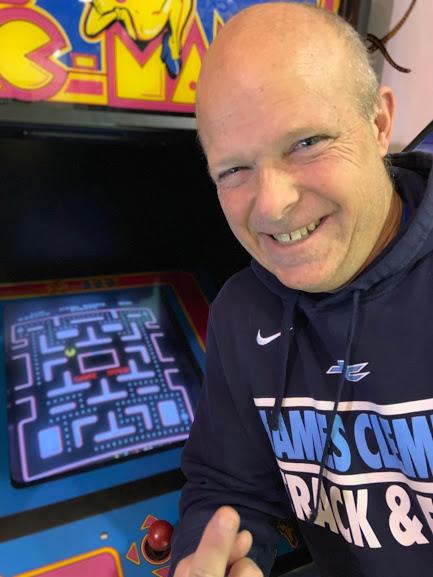 Phone:
Email:
Degrees and Certifications:
Coach Drew Bell
Drew Bell joined the Academy, as a member of the science team, as well as the Head Cross Country and Track & Field Coach at James Clemens High School in the inaugural year 2012. The Lady JETS Track Team won the FIRST EVER State Championship in any sport, for James Clemens Hs in 2019. Coach Bell has been a head cross country and track coach for 33 years. His coaching career highlights include 12 state championship teams, 18 state runner-up teams, 25 STATE RECORD HOLDERS and 50+ All-American athletes. In addition, Bell received numerous awards and recognitions, including the Alabama Track and Field Coach of the Year (three times), the Florida Cross Country and Track & Field Coach of the year (four times), the Huntsville Metro Track coach of the Year 2015, 2016,2017, 2018, 2019, United States Track & Field Cross Country National Track Coach of the Year Alabama, 2019 United States Track & Field National South Section Track Coach of the Year (AL,FL,GA,LA,MS,NC,SC).
Coach Bell has competed in track & field, cross country, road races, and trail races for 51 years. He has run over 50 marathons, including New York City, Chicago, Boston and the National Championship. He has competed in 25 National Championships, making ALL AMERICAN 18 times. He has also won 4 National Championship Races.
Currently, Coach Bell teaches Biology, Marine Biology, Environmental Science, and Physical Science at the Academy. Coach Bell received his bachelor's degree in sports science and his master's degree in HLSPE from the University of Mississippi and University of West Florida, respectively. He has taught many core science classes, including the following: Biology, Marine Science; Physical Science, Chemistry, Physics, Physical Education, Earth Space, and Environmental Science.
Drew Bell resides in Madison with his wife, Bobbi (Ms America). They have four children: Rosanna (35); Megan (29); Jase (23); and Morgan (22) and one granddaughter, Holly Luna Brady (2).
Coach Bell loves playing Ms Pac Man in his spare time. He has one of the highest scores in the World. His current high score is 723010. He has scored 12 times over 500000.